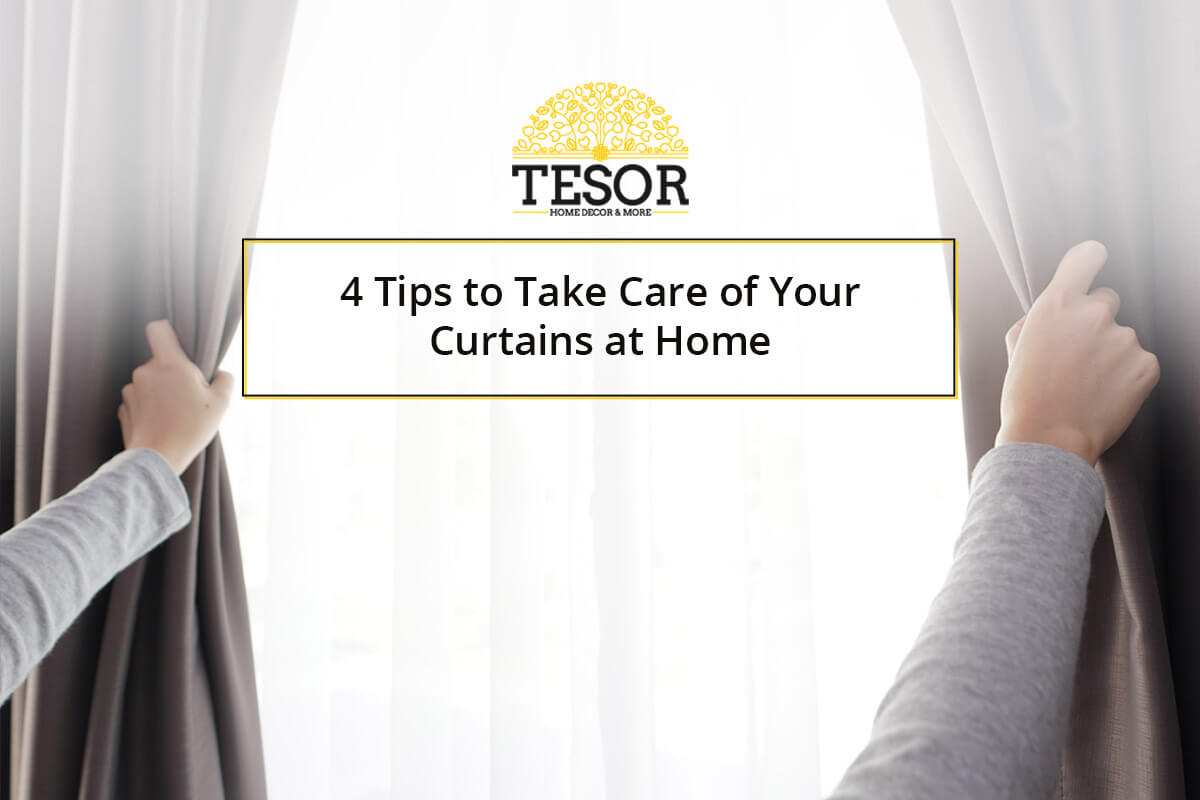 4 Tips to Take Care of Your Curtains at Home
4 Tips to Take Care of Your Curtains at Home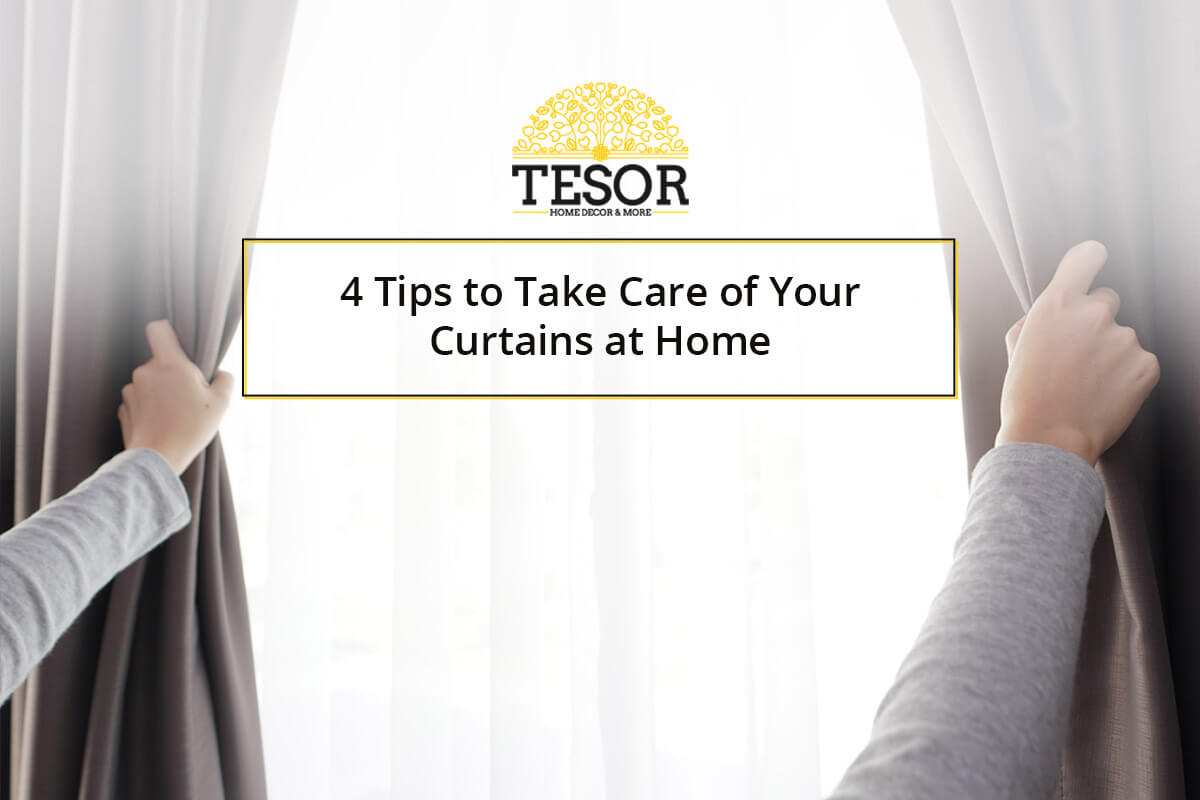 Are the curtains in your home losing the charm they once had? Perhaps it's not because the curtains are thin but maybe your ignorance towards them is thicker? When was the last time you took some time to check on your curtains? Once they are set up, one tends to forget them like all good things in life. And we also forget that for all good things to last long, they need care and attention. To start with taking care of them, you need to first stop taking them for granted, irrespective of the fabric of your curtains.
Taking care of curtains might sound like a tedious task. But it isn't! Here are some easy tips to care for, wash and maintain your curtains the right way — so that their charm stays intact!
Know the Fabric of Your Curtain and Washing Instructions
Before you clean your curtains, you need to know exactly what fabric they are made of. Different fabrics require different washing techniques. This is why you must read the washing instructions mentioned on the label of the curtains and check if the manufacturer recommends hand washing, steaming, vacuuming, or dry cleaning. If you are planning to look for new curtains or drapes, don't ignore these instructions!
Here are some of the right ways to wash curtains if you know their fabric.
Cotton & linen – Go for a washing machine on any sunny day!
Silk & other delicate fabrics – Hand wash them and be gentle while rinsing.
Hang curtains to dry — outside if possible. Iron your curtains using their respective fabric setting before hanging them back up. And before you put the curtains back, make sure to dust and clean curtain racks, windows, and sills. For best results, curtains should be washed every three months.
Avoid Dust Build Up
Apart from creating a stunning ambience and enriching the room they are in, curtains primarily serve as coverings for your windows. So, they are bound to serve as a magnet to lots of dust. The easiest way to stop your curtains from becoming empires of dust is to vacuum clean them every month or so. Make sure to use soft brush attachments while vacuum cleaning, remove any embellishments before cleaning to dodge damages. And make sure you vacuum both sides of the curtain.
Don't Mix Curtains With Your Laundry
Ever been guilty of dumping random clothes into your washing machine and screaming in horror once you pull them out? Been there, done that? Do not treat your curtains the same way. Wash them alone!
Cut them short if needed — and don't DIY!
"Why do I need to cut my curtains short? What sense does it make?"
We understand that you have put in a lot of effort to find out elegant ways to hang your curtains. But those ways can turn futile if your curtains are longer than required. The excess fabric turns your rich-looking curtains into a hanging mop. The bottom part of your curtains will eventually be stained with dirt. Not to mention the never-ending stepping and tripping over — especially with floor to ceiling curtains — will cause the curtain tracks to loosen up.
Unless you have sewing experience, we advise you to contact a tailor to cut the curtain to its perfect length.
So there you have it! Follow these simple tips to fall in love with your great-looking curtains all over again! If you need help with choosing the right curtains, check out Tesor World — the home decor store in HSR Layout, Bangalore. You could also view the complete range on tesorworld.com. Or drop a message on WhatsApp at +91 988 604 8525.