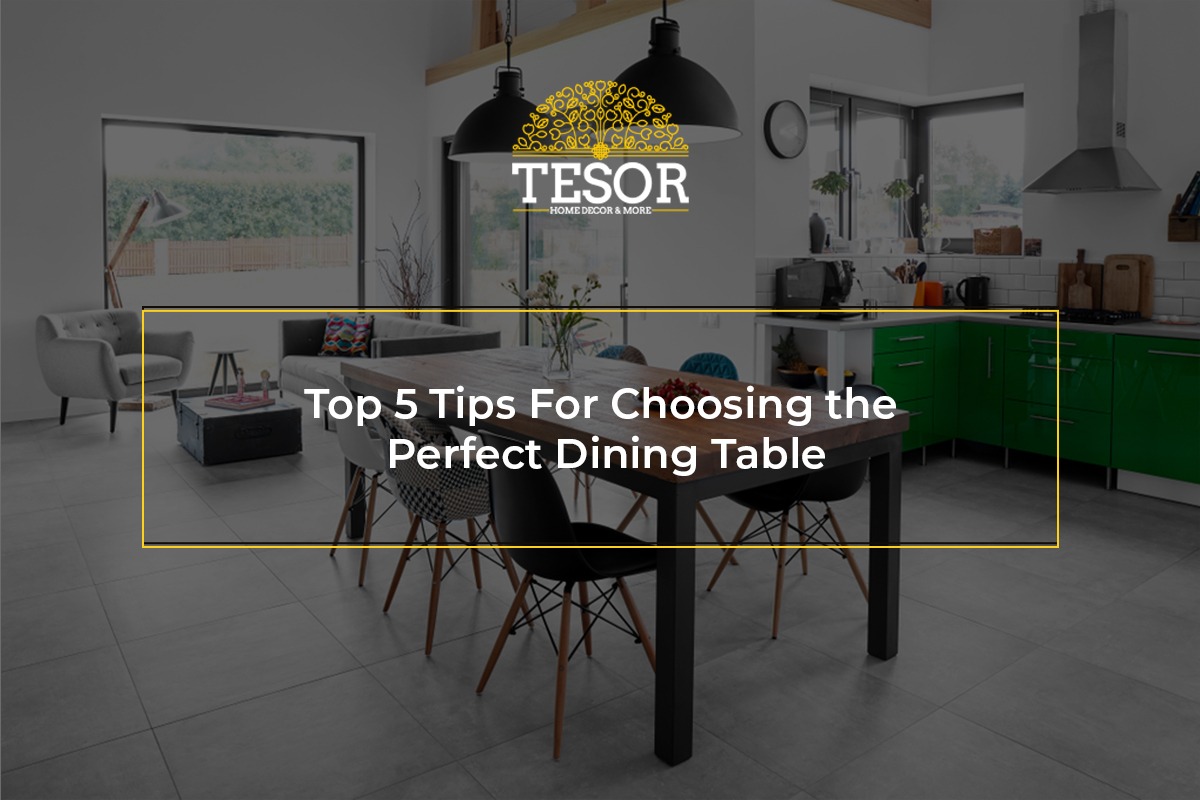 Top 5 Tips For Choosing the Perfect Dining Table
Top 5 Tips For Choosing the Perfect Dining Table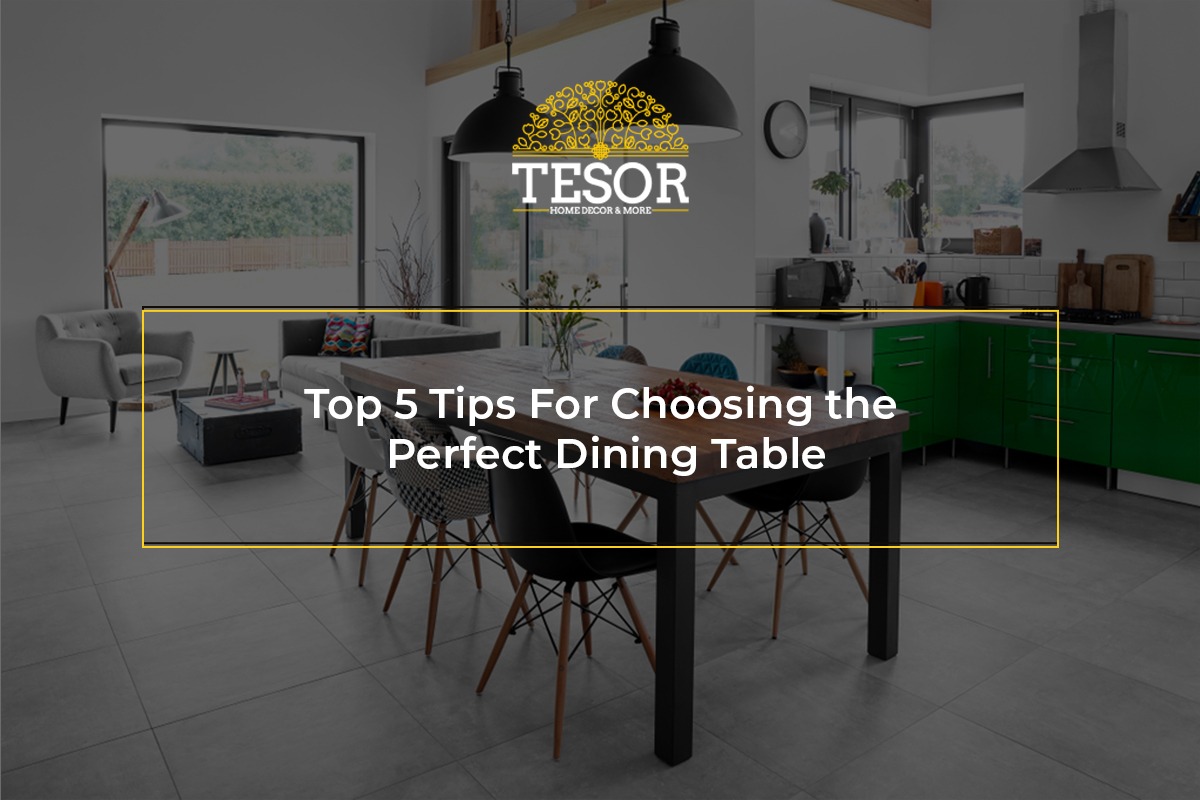 A dining table is a home's heart because it brings family members and guests together.
Being an essential part of your home, choosing the right dining table can really add aesthetic value to your home. If done right, a well-designed dining area can be the most attractive feature of your home.
So, we're here to help you figure out what to keep in mind when choosing a dining table for your living room or dining area.
Let's dive right in.
Things To Keep In Mind When Choosing a Dining Table
Here are five important things to keep in mind when choosing a dining table.
1. Size of Your Dining or Living Room
When choosing any furniture for your home, make sure you check the size and space of the room in which you'll put it. It'll help you estimate what size furniture goes in.
You won't want an obnoxiously large dining table for your living room or dining area if they're already too cramped. Nor would you want a small dining table for a large area.
We recommended measuring the area twice.
Rule of thumb: every guest should have at least 24 inches of space at their spot to move easily.
2. Style of Your Dining Area
While purchasing or choosing a dining table, you need to consider the colour and style of your room.
The dining room is the heart of the home, so it's crucial to choose a dining table that will complement the area.
You can choose whatever style suits the dining room, whether it's a traditional, contemporary, or rustic setting.
A dining table should reflect the surroundings of your home, so choose it wisely.
3. Picking the Right Shape
There are four shapes of dining tables trending in the market: rectangular, square, round, and oval.
Rectangle
This is the most commonly available shape of dining tables.
Many families choose it because it makes a sitting room or dining room more beautiful.
The usual size and shape of rectangular tables should be 36"–42''.
Before setting up the rectangular dining table, make sure you have a good deal of space to set it up.
Square
Square dining tables are more suitable for compact rooms. This kind of table works well if you only have four or fewer people to seat.
While purchasing or choosing a square-shaped dining table, we recommend opting for a table that can be expanded. It usually comes in handy when there are extra guests.
Round
Like the square table, a round-shaped table is also suitable for compacted rooms. You can even set it up in your bedroom or balcony for small gatherings.
Round tables are not for large groups unless you've got a large round table. Small round tables are so popular in the market that now it comes with an extension to make them larger according to the size of your room.
Oval
Oval-shaped dining tables are similar to rectangular dining tables in that they provide more seating space.
Oval-shaped dining tables are popular for their unique visuals and their rounded corners as they create an illusion of occupying less space.
4. Material for the Dining Table
You don't want to skimp out and choose a cheap material for your dining table.
There are different types of materials available in the market for dining tables, like wood, glass, medium-density fiberboard (MDF), etc.
If you're going for wood, make sure you opt for hardwoods such as mahogany, walnut, oak, or teak.
On the other hand, if you opt for glass, we recommend going for tempered glass because it's durable, heat-resistant, and scratch-proof. One of the best advantages of glass is that it makes a room appear lighter and brighter. 
Another material you can choose for a dining table is medium-density fiberboard (MDF). MDF is well known for its quality and durability.
You can also opt for granite and quartz tabletops material. It doesn't require much maintenance and gives your room an elegant appearance.
5. How Often You Use It
If you are going to purchase a dining table, consider how often you'll use it.
For example, if you regularly use your dining table with your entire family, choose a sturdy and quality material. You can pick medium to large sizes of tables made up of durable materials.
On the other hand, if you won't use your dining table as much, you can opt for a more decorative dining table that gives a brighter and more elegant appearance to your room.
Final Thoughts
We trust this article offers you some insights that'll help you pick a good dining table to enhance your home's aesthetics.
Now, the only thing left you to know is where to purchase. Right?
If you're looking for a dining table in Bangalore, you're in luck. Stop by one of the best dining table shops in Bangalore. At Tesor, we'll help you figure out the best furniture solution for your home.
Get in touch with Tesor Home Decor Bangalore for the best and most affordable furniture for your home.