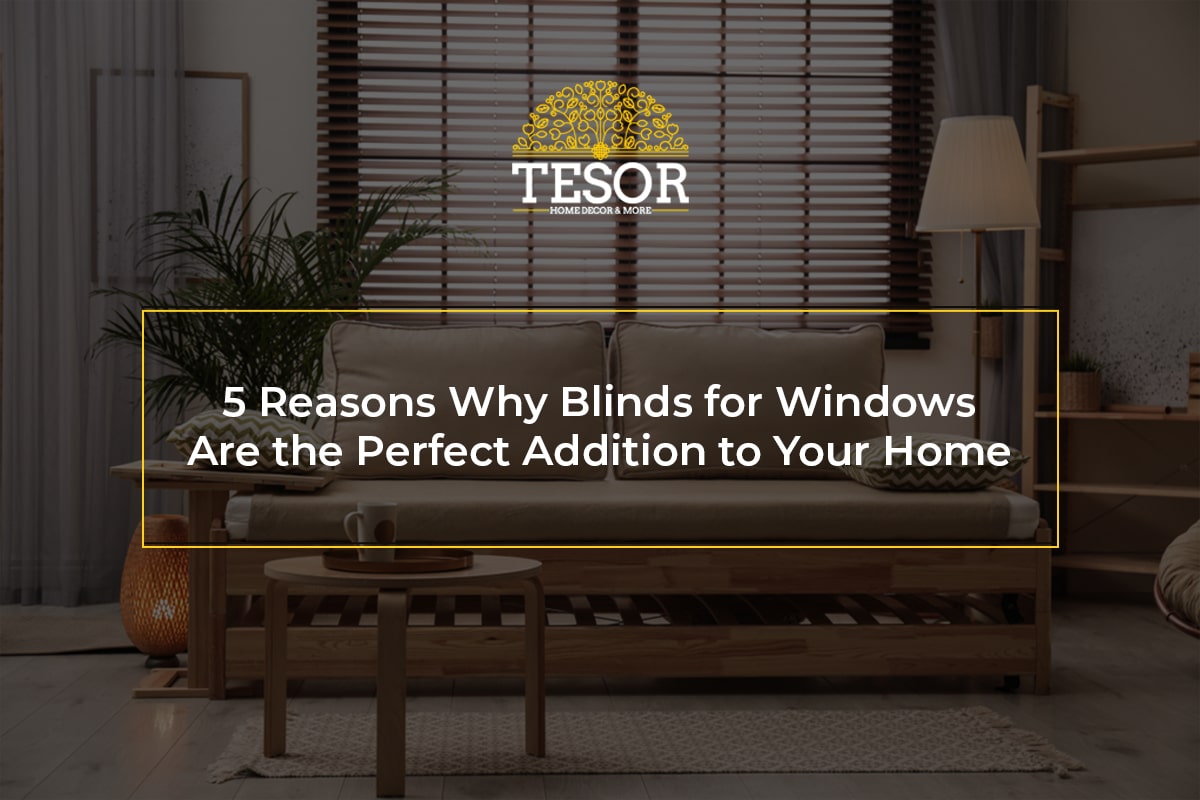 5 Reasons Why Blinds for Windows Are the Perfect Addition to Your Home
5 Reasons Why
Blinds for Windows
Are the Perfect Addition to Your Home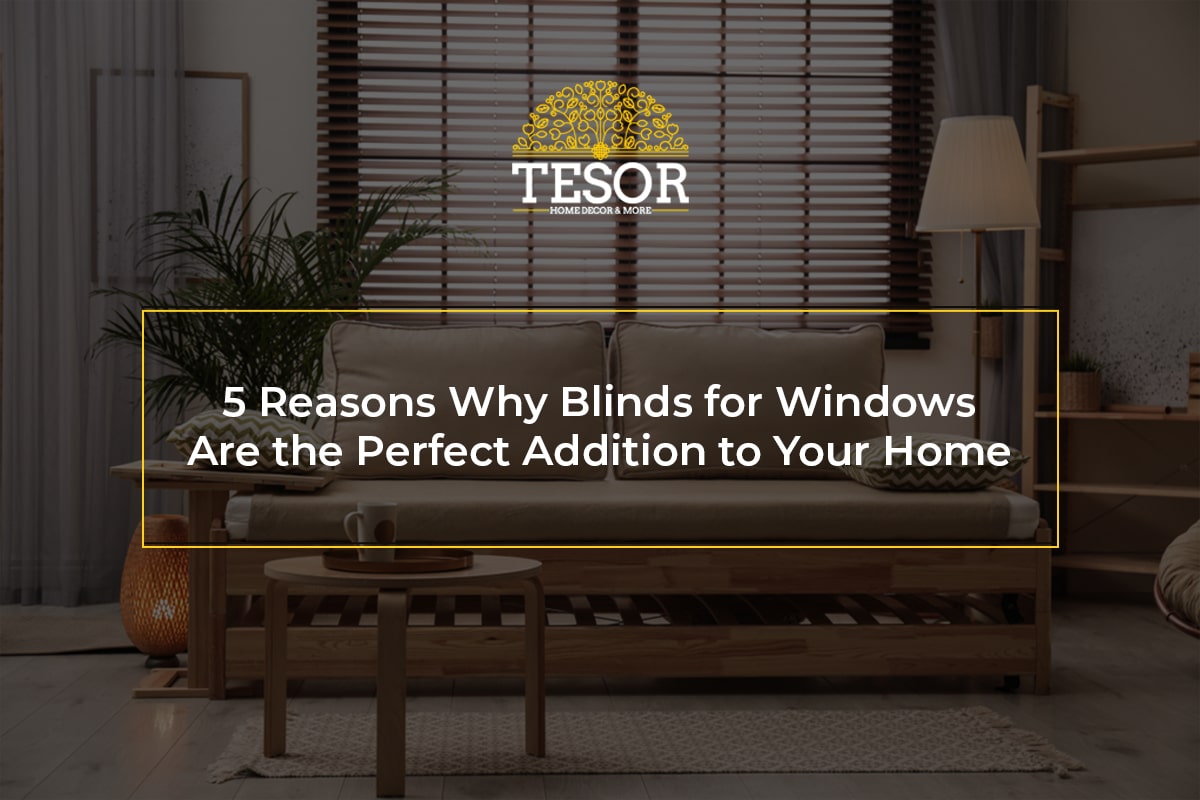 Curtains can adorn your windows, but they're such a hassle to deal with. From tangling cords to frequent washing, they catch a lot of dust and don't seem to be worth the effort.
Let's cut out the struggle and switch to blinds for your windows! They're a minimalist and hassle-free solution that'll enhance your home decor.
This article will explain the benefits of having window blinds and why you should make the switch.
Let's dive right in.
What are Window Blinds?
Window blinds are a type of covering for windows made with slats or vanes. These slats/vanes are adjustable, and they gather at the top when you pull the cord. Depending on the type of blinds you use, they open either vertically or horizontally.
Blinds are often controlled by manual pull cords or automatically with a remote.
5 Reasons Window
Blinds
Will Benefit Your Home
We understand many of you have been using curtains your whole life, which is why we'd like to explain the benefits of switching to blinds.
1. They're Not As High-Maintenance As Curtains
Dealing with curtains can be quite annoying because you have to take them on and off the curtain rod every time you remove them for cleaning or fixing a new set.
Installing blinds will save you the time and trouble of going through the curtain-changing process. Because they're so easy to use, blinds are the most practical replacement for traditional curtains.
Read more: 5 Easy Tips on How to Furnish Your Bedroom 
2. Window Blinds Require a One-Time Installation
One of the best things about getting blinds fixed is that it involves a one-time installation process. While curtains require changing every few months, installing blinds for your home windows is a one-time job — unless you wish to switch them out at any time.
3. Blinds May Enhance Your Home Decor
Blinds give your home a more sleek and modern look than curtains.
They come in several sizes and styles, like Venetian blinds, roller blinds, Roman blinds, and pleated blinds, to name a few. You can even opt for vertical or horizontal blinds.
You can choose one that suits your home. You can even go for a neutral shade to match future stylistic changes you make to your house over time.
4. They Can Control Light Entering the Room
Blinds allow you to control how much light enters your room because they're adjustable.
You can keep them fully open or closed. You may also fine-tune the adjustment to allow as much or little light as you want in the room.
5. They Reduce the Need for Regular Cleaning
Traditional curtains are made of fabric, making them easy targets for dust and dirt. Therefore, they require frequent laundering.
While blinds are also susceptible to dust, they're so much easier to clean. All you need is a duster or damp cloth. Cleaning won't even be a chore.
Read more:  L-Shapes Sofa Decor Ideas for Your Living Room
Making the Switch to Blinds
We believe blinds are more convenient for people who don't want to deal with the high maintenance that comes with curtains. Given the convenience of handling them, older people and those with busy schedules can really benefit from blinds.
While we're not asking you to switch your curtains for blinds right away, we trust you can make the best decision for your home. That's why we highly recommend getting help from only the best curtain shops in Bangalore.
If you're looking for options, we invite you to browse through our collection of curtains and blinds at Tesor World.
We offer a wide range of curtains and blinds that will adorn your windows and add magic to your homes.