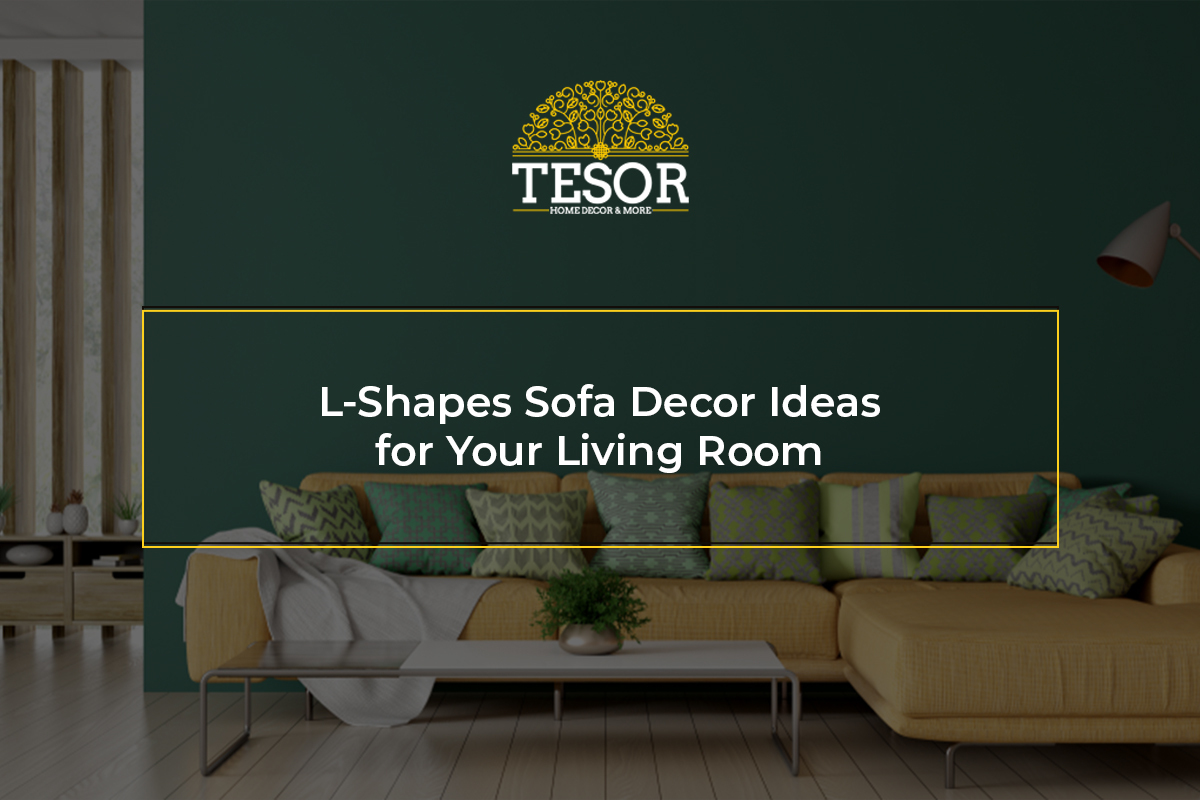 L-Shapes Sofa Decor Ideas for Your Living Room
L-Shapes Sofa Decor Ideas for Your Living Room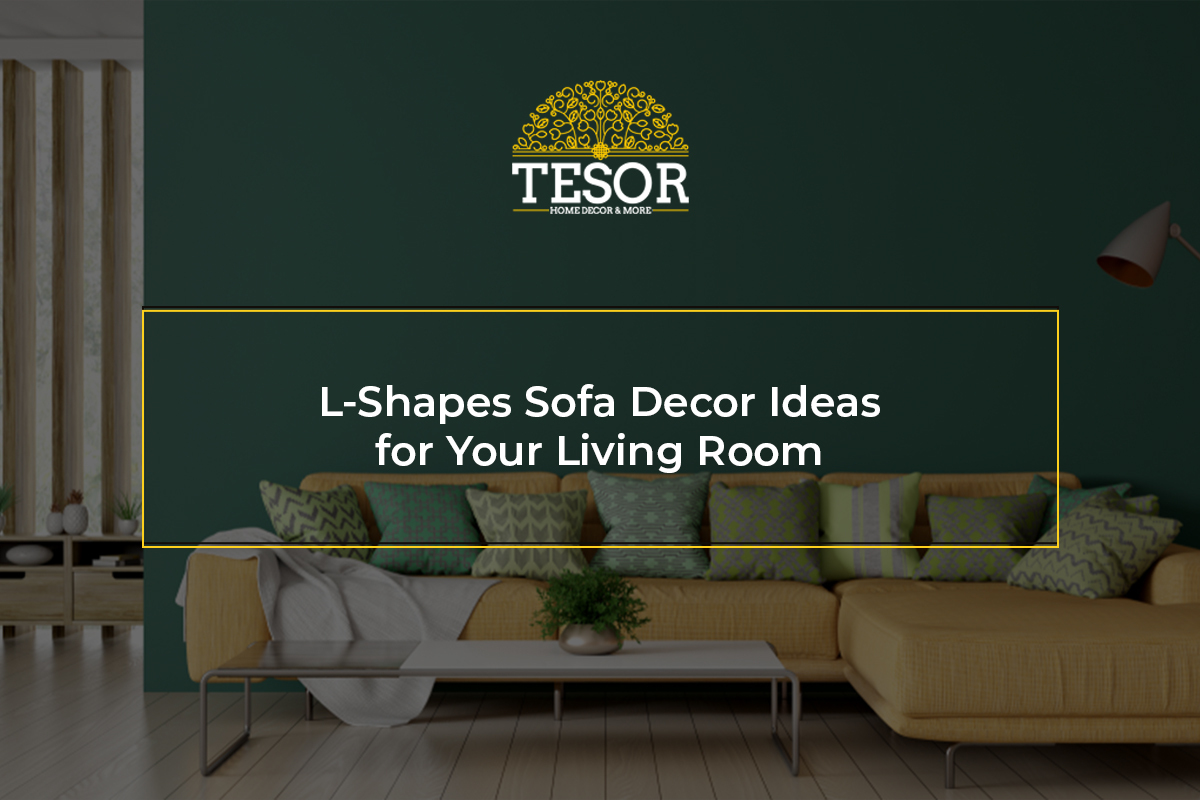 A good sofa set is pivotal for your living room. It can change the way your space is viewed. A Sofa Set can make or break your room from the colour, design, and fabric. 
There are multiple sofa layouts, but the L-Shaped Sofa set is the most popular. It's one of the ideal options for your living room for the following reasons:
Space efficient 

Easy to configure 

Suits both large and smaller living rooms 
Depending on your living room's shape and layout, you can choose different dimensions for your L-Shaped Sofa. One of the main reasons people opt for this design is the additional seating that one section of the sofa would provide. This eliminated the need to have extra chairs and hence proved to be space-saving. 
Has the L-shaped sofa caught your attention yet? Wondering how you can spruce up your living room with this modern design? Read on to know more bout styling an L-shaped sofa for the living room!
Why should you choose an
L-shaped sofa for the living room
? 
This design comes with various advantages. They are both functional and stylish. Here are 5 reasons why you should choose an L-shaped sofa for your living room: 
They add a modern vibe to your room 
If business casual was a sofa design, it would be the L-shaped layout. It is both comfortable and chic. A simple solid-coloured L-shaped couch could elevate your room. 
Great functionality and Space Efficient 
An L-shaped sofa would suit any room size because of its convenient layout. Not only does it accommodate more people, but it also takes up corner space which usually goes wasted. 
Versatile and very easy to decorate 
This sofa style is very easy to configure and set up. They are very flexible and can adapt to various aesthetics or living room layouts. They are easy to style and the cushion covers can be replaced with different colours or patterned covers. Different cushion styles also work on an L=Shaped sofa.  
Low Maintenance and easy to care for 
A more common sofa would come with different seating arrangements, including a 3-seater or two-seater. Some even come with wingchairs or rocking chairs that require a lot of maintenance. A lot of these standard seating arrangements are elevated hence revealing the floor they cover, which means that regular cleaning of these floors is required. Apart from just the extra cleaning, these heavy sofas would need to be moved around a lot to clean the surfaces they occupy. 
The corner seats and sectionals of an L Shape sofa might be heavier than everyday arrangements, but they take up the floor space they're placed on hence eliminating the unnecessary cleaning and heavy lifting! 
Best Option if you love hosting parties 
If you're a regular host and you love having your family and friends over, the L-shaped couch for the living room is the perfect choice. It allows comfortable seating with your friends and can also be doubled down as extra bedding! 
The best l-shaped sofa living room layouts 
The best thing about L-Shaped Sofas is that they would suit all room sizes, however, you need to make sure the placement is appropriate. For example, if the sofa is placed in the middle of a small living room, it would look too cluttered, so it would be best to place it along the walls of the room to give the illusion of a bigger space. This is why placement is important!  
Read on to know more about the different l-shaped sofa living room layout you can use as per your space: 
Place it against the wall 
If you have a smaller living room, it is best to place it against the wall to make sure the living room does not get too cramped. Avoid doing this for larger rooms, as it is a better use of space to leave some gap between the sofa and the corners. This would make sure that there's no unnecessary clutter and is the perfect L-shaped sofa design for a small living room 
Position it in the centre of the room 
 Your L-shaped sofa can also be a great statement piece. Place it in the centre of the room, so as to not allow it to touch any walls. Its contemporary and modern look draws the eye to it and hence becomes the perfect focal point of a larger living room.
 A larger living room can use an L-shaped sofa as a divider. This helps section the space into two different areas – one could be a living room and the other could be adorned with a beautiful dining table to create a dining area. 
Here are some extra tips to style an L-shaped sofa: 
Purchase your L-shaped Sofa upholstery as per the color palette of your room. If you want a minimal vibe, go for a pastel color that matches the rest of your living room. If you want it to stand out, opt for a bold print or a color that stands out from the rest of your space. 

Complement your sofa with other statement pieces such as a wooden rocking chair or a quirky armchair. 

Place your L-shaped sofa around your coffee table 

Accentuate your couch with textures. Add cozy throw blankets, ruffled cushions and patterns to add a playful touch to your space! 
All in all, L-shaped sofas are a good pick for your living room. Wondering where you can purchase the perfect one for your space? Still doubtful about the layout you want to opt for? Worry not, Tesor World is here to meet all your home decor needs! We have a range of exquisite furniture, decor and collectibles that can transform any room in your house into your dream room. 
Come explore our collection and elevate your space with Tesor World. 
Contact us today!