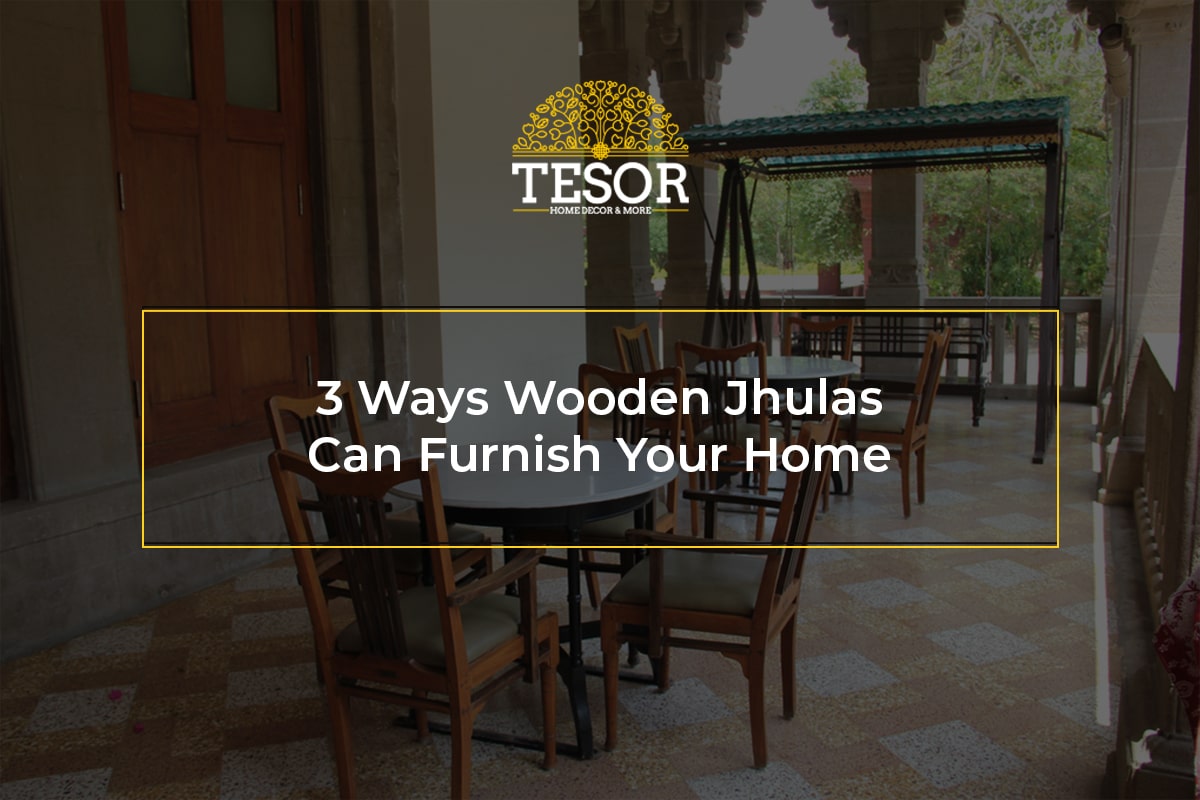 3 Ways Wooden Jhulas Can Furnish Your Home
3 Ways Wooden Jhulas Can Furnish Your Home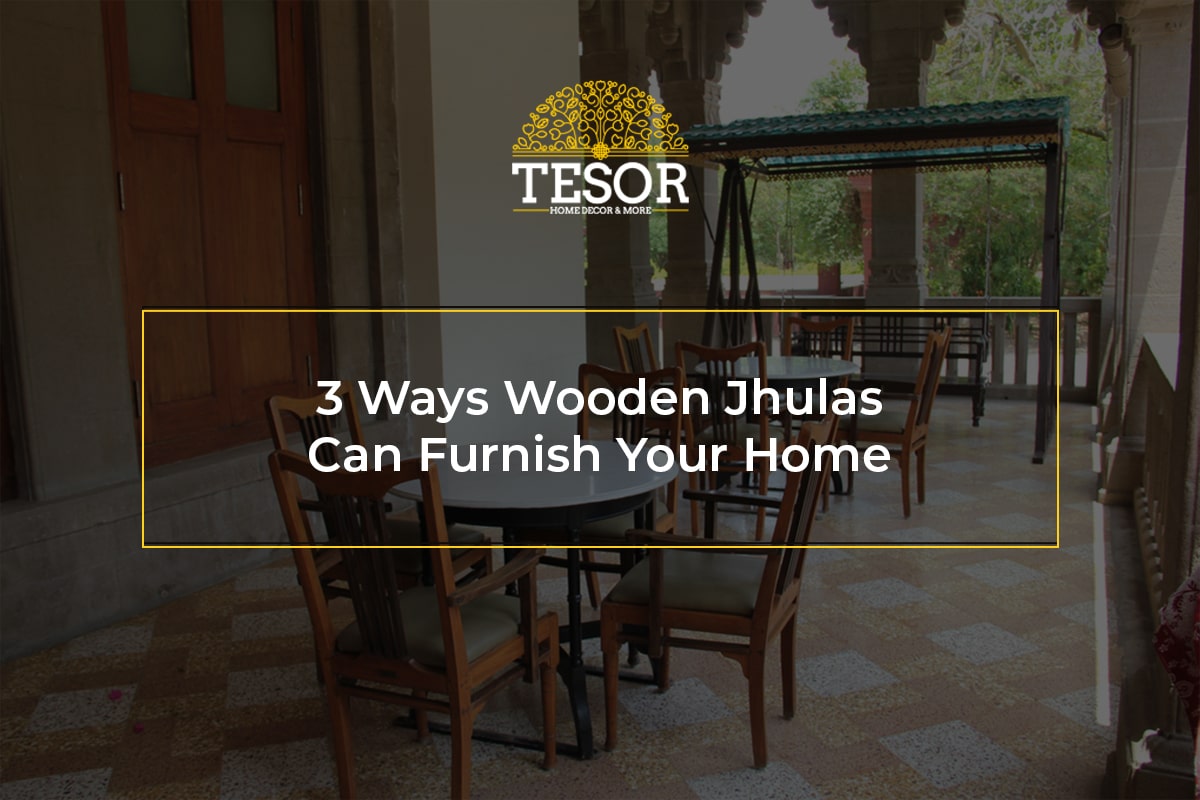 If you've been to heritage houses or any ancestral homes, you've most likely come across a wooden jhula. As a rich part of our Indian tradition, jhulas can instantly add aesthetic value to your home.
Over the years, wooden jhulas have evolved in design, and today, they come in vintage and modern styles.
In this article, we'll explore how wooden jhulas can enhance your home decor and the varieties they come.
Let's begin.
What are Wooden Jhulas?
Wooden jhulas are nothing but wooden sofa swings. They're traditionally large and made of high-quality wood like rosewood or teak wood. They're most commonly placed in living rooms or balconies.
Known for their comfort and aesthetics, jhulas are the perfect addition to any Indian household. Let's explore how they can furnish your home.
3 Ways Jhulas Can Furnish Your Home
Having a wooden jhula in your living room or balcony has many benefits. Here are the top three.
1. It Enhances Your Home's Aesthetics
Wooden jhulas, whether antique or modern, can spruce up your home. They're very attractive in appearance and draw a lot of attention.
When it comes to home decor, wood is a very versatile material. An added bonus of owning a wooden jhula is that it can suit almost any home setting.
2. Can Be Used as a Space for Relaxation
Whether you want to sit by yourself for a while, read a book, or meditate, what better place than on a jhula?
You can sit back and gently swing yourself while enjoying some well-deserved alone time. It's your very own personal place to de-stress.
3. Allows You To  Spend More Time Outdoors
Jhulas are one of the best outdoor furniture pieces to add to your home. Not only are they very comfortable, but they also let you spend more time outdoors.
Sitting outdoors on a jhula will let you comfortably relax in an open environment. It beats sitting on a stiff chair any day.
Types of Wooden Jhulas You Can Buy
Although many people prefer traditional designs, jhulas come in many shapes and sizes to cater to people of varying tastes.
Here are five types of wooden jhulas you can buy for your home.
1. Classic Wooden Swing With Backrest
These swings are generally larger in size and can fit three people at a time. They're often placed on balconies or terraces so people can relax. You can even place them in the corner of a living room not only for seating but also to enhance the room's aesthetics.
2. Wooden Bench Jhulas
Wooden bench jhulas are often used in outdoor spaces like balconies or porches in place of a conventional sofa set. They're similar to regular wooden benches but without the swing.
These wooden swings on your balconies add a delicate touch of tradition to your home. 
3. Sofa-Cum-Bed Jhula
These types of jhulas were very common in the past. They were made wide enough for people to sleep on them.
These jhulas have no backrest. People can either sit and sleep on them.
4. Traditional Wooden Sofa Swing
Many households today opt for wooden sofa swings over stationary sofas. They're like regular sofas in terms of cushioning, except they're suspended.
5. Single-Seater Wooden Jhulas
The single-seater wooden jhulas are often called porch swings. They're a compact size for those who have space constraints but wish to buy a swing.
They're often used in places like porches or balconies and made for single-person use.
Why You Should Consider Buying a Jhula For Your Home
There are many wooden jhula designs for homes; however, many are poorly made, which is why you shouldn't compromise on quality when buying one.
 At Tesor, we strive for quality while keeping things budget-friendly. We invite you to check our online store and purchase your wooden swing. We have a wide range of beautiful wooden swings to choose from.
We have swings that cater to different tastes, so we're sure you'll find one that matches your taste.