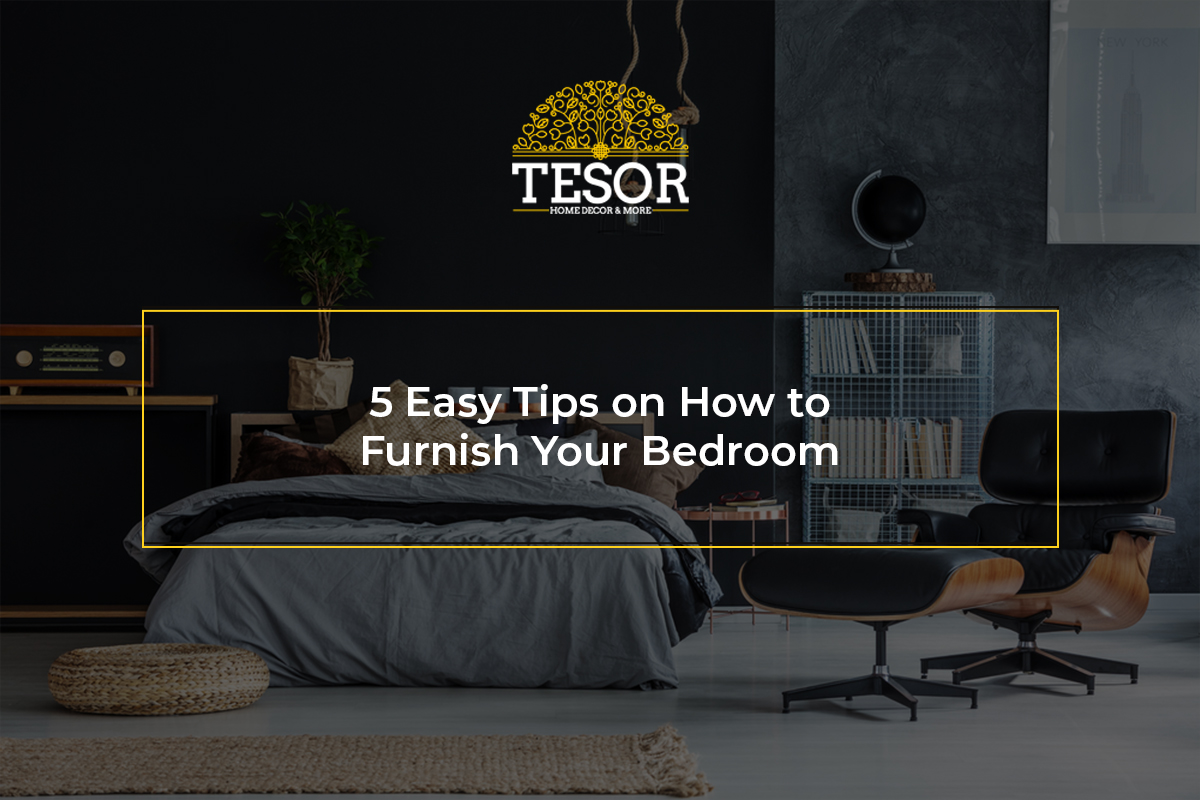 5 Easy Tips on How to Furnish Your Bedroom
5 Easy Tips on How to Furnish Your Bedroom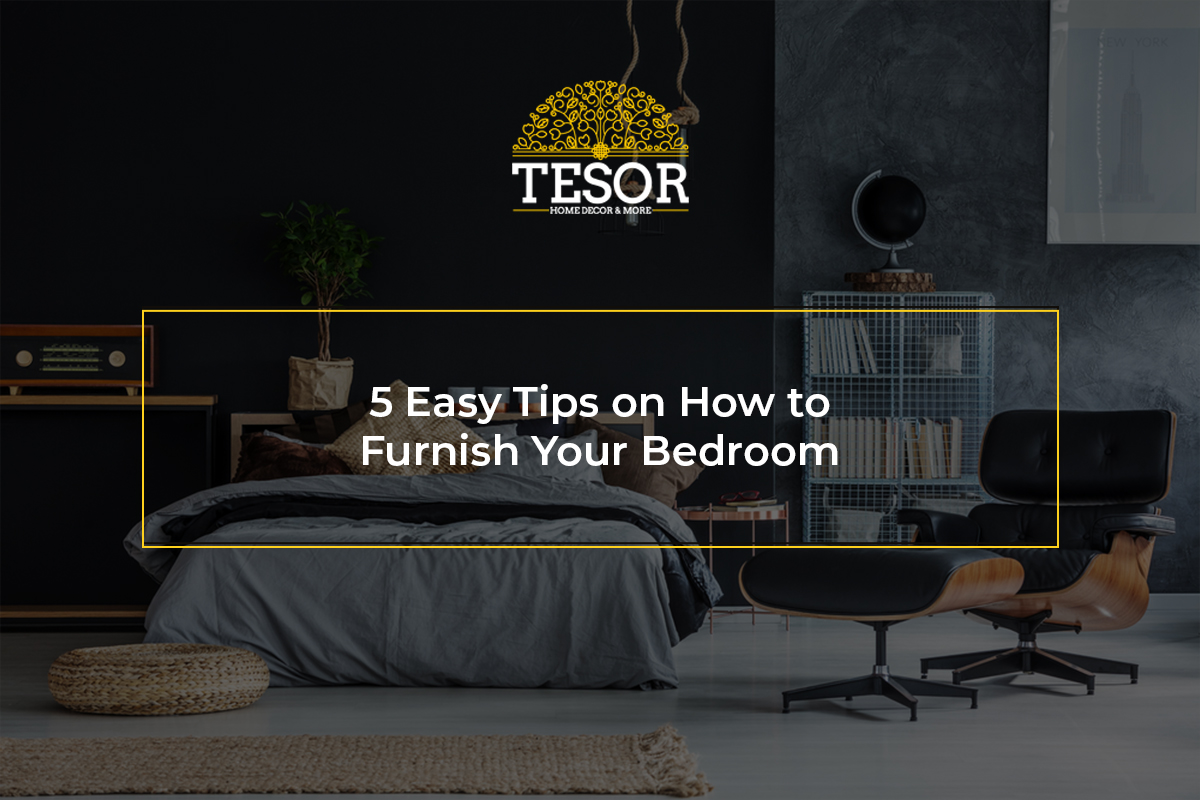 A bedroom is a space unlike any other in the house. It is intended for rest and privacy, recovery after a day's hard work. When you are looking you furnish your bedroom you need to keep these things in mind. Unlike the living room or other rooms, your bedroom needs to be designed to meet your taste and specific needs. Spicing your room with new items and making drastic changes can be invigorating. 
Luckily picking the right furniture for your needs is much easier if you look up some modern bedroom decor ideas before heading to the showroom or hitting the buy now button on your online shopping cart. And this article is just what you need if you want to know how to furnish your bedroom.
Tips to keep in mind for the right bedroom furniture 
Understand what you need
If you're shopping for entire bedroom furniture, you should have a simple bedroom furniture design in your mind, or do you want to buy a few pieces? Are you contemplating or redesigning your bedroom furniture? Knowing your shopping goal is crucial to staying on track and determining what furniture you want and its purpose, even with the right purchase.
For buying a bed, consider the bed frame, headboard footboard box, spring, and a mattress.

For convenience, find the nightstands that are of the right height and size for your bedroom. 

 For storage, find appropriate almirahs. 

 For entertainment, find a piece of furniture to serve you as your TV stand. You could even go for a wall-mounted TV. 
Prioritize between styling or saving
You can have a lot of ideas for your bedroom that eventually comes down to the style. There are many options, such as classic, traditional, modern, minimalist, country, trendy, and much more. For some, buying furniture can be easily determined by the budget. When it comes down to styling, you need to know which side you are on. It would be best if you decided before going into the store whether you are concerned with the furniture style or how much you want to spend. 
You should do a little research and look at different styles available in the market for your price range. But if you have expensive taste but are on a budget, your choices are:
Wait and save up so that you can afford what you want.

Search for sales coupons or special offers that can bring the price down.

 Find something similar at a lower price than last year's collection.
 Think long term
Most people buy bedroom furniture every two years. But for most shoppers, the purchase is expected to last many years or even generations. But here, the style of bedroom furniture comes into action. It would be best if you made sure that the design you opt for right now is what you would prefer in the future. For instance, you want a canopy bed right now, but what about in three years? Would you still want that? It would be best to keep these things in mind to maintain style and flexibility.
Go classic: wood is always stylish, and a simple wooden bed frame with any design will look elegant. 

 Consider wrought iron. It is versatile and can be easily painted if you want to change it.
Do your research
 As with any other big purchase, knowing what you want to buy is always a good idea. You can find almost all the information on the internet when you research that are some specifications that you should look for
 Typical dimensions of a piece of furniture 

 Review on quality and durability of the items

 Space within the bedroom with the furniture 

Trendy styles that you like

Local or online retailer or showroom which offers the best rates as to

how to arrange bedroom furniture in a small room
When it is time to make the trip to the furniture store, there are a few items that you can bring to make the final decision easier 
The exact dimensions of your bedroom and the formation of that are already there

Dimensions of your bedroom and the entrance door frame to ensure that your new purchase fits 

Photos of styles that you like with their name on the prices

Photos of a bedroom to match a new piece of furniture to the rest of the decor

A measuring tape
We've helped you do your homework on how to furnish your bedroom. Now you have the right information to go ahead and approach a furniture showroom to get started. And what better place to start your interior decor than the best furniture store in HSR layout for the world's finest home decor at affordable prices, Tesor World. You have the latest interior decor items like tabletop lamps, clocks, picture frames, and other interior decor items to choose from. You can visit our store or check us out online at our website.