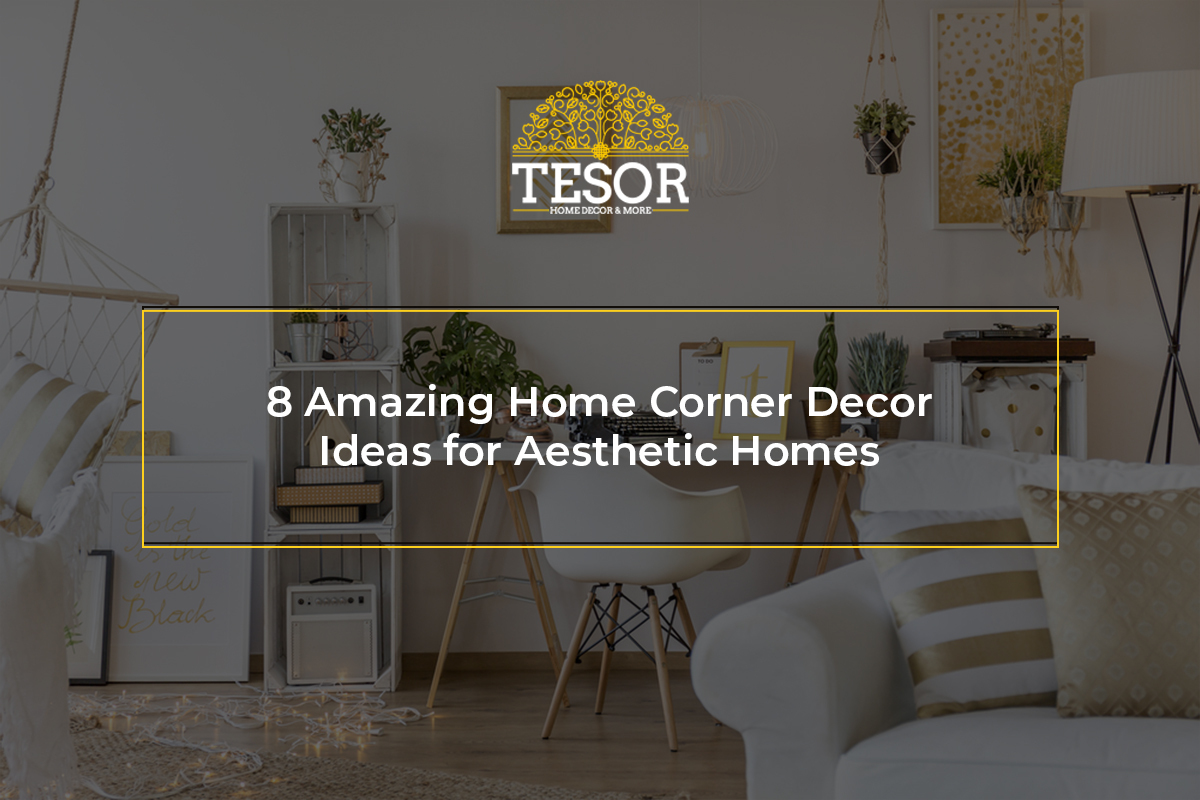 8 Amazing Home Corner Decor Ideas for Aesthetic Homes
8 Amazing Home Corner Decor Ideas for Aesthetic Homes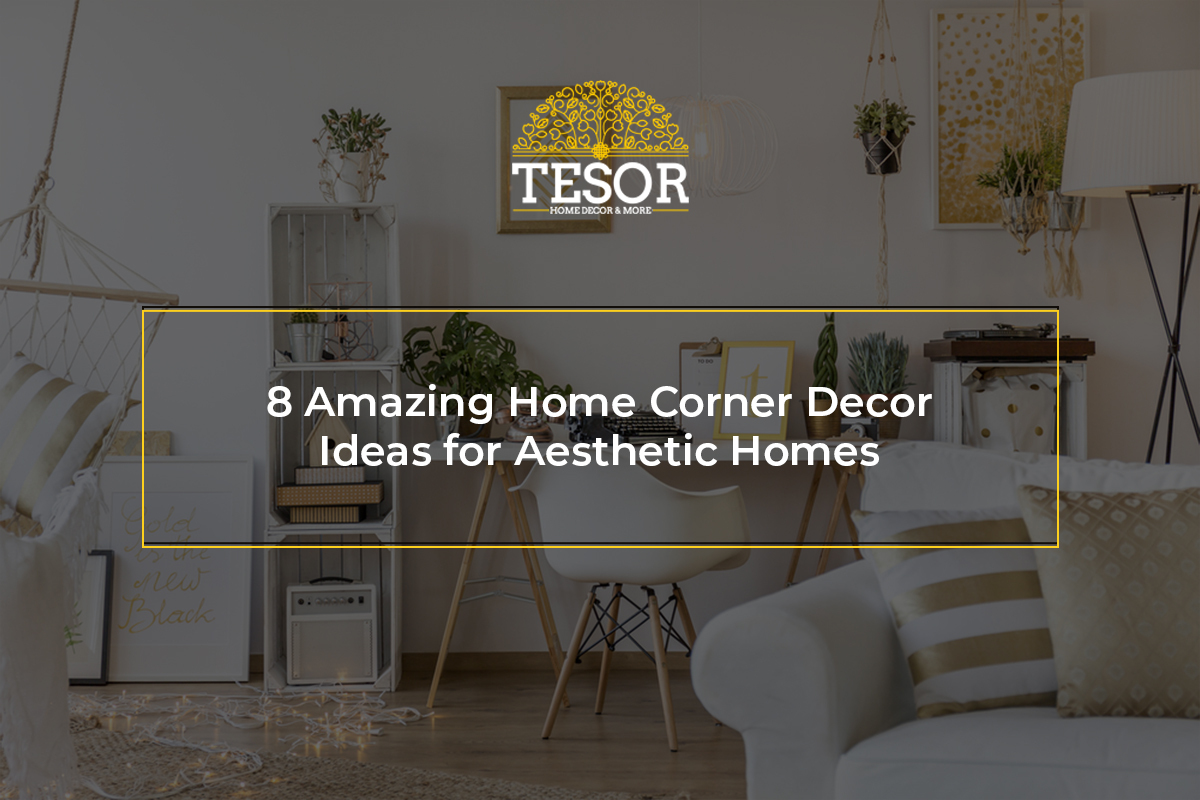 We tend to decorate our rooms well and make sure that no wall has been left bare. But in the process of interior decorating, we often tend to leave out the corners. Yes, corners are an equally integral part of the room and can brighten up the atmosphere of the room if consciously decorated.
So how to decorate the corners of the room? What are some good home corner décor ideas? Well, this article not only gives you some great home decor ideas but also will let you in on some of the best home decor corner pieces that can transform the aesthetic beauty of your home or office space!
What are some of the best
home decor corner pieces
to buy?
Here are 8 of the best corner decor items that you can buy to make your room look complete!
1. Floor lamps
Floor lamps are electrical light stands that are placed on the floor and are relatively tall. They are one of the best home décor corner ideas that a lot of people use, as they serve two purposes.
Firstly, they make very neat and elegant room décor items and can add to the ambience of the room. Secondly, they can be a source of additional light, enhancing the brightness of the room, especially in those rooms that lack sufficient natural light.
2. Corner shelves
Are you a collector of curios and have run out of space to keep them? Well, what's a better home corner décor idea than getting yourself a neat corner shelf? They give you additional space to place items like curios, planters or even artificial plants, while also making your room look more complete.
Corner shelves needn't always be floor pieces but can also be floating shelves directly attached to the wall.
3. Accent tables or corner consoles
Have you ever seen those fancy triangular tables made specifically to be placed in a corner? Well, those tables are often called accent tables or corner consoles. These tables needn't always have to be triangular shaped but are usually smaller in shape as compared to regular tables as they are meant to be placed in room corners to blend in with the décor.
There are times when bedrooms have two empty corners on either side of the bed and that's when two matching accent tables can be placed on either side to make the room look fuller.
4. Planters
Planters are decorative containers that are often used to place potted indoor plants to creatively enhance the décor of a room. These planters can be placed on a corner table or shelf, just to give the room a slight touch of greenery.
For those who like the idea of minimalistic home decor corner pieces, then getting yourself a planter is a great idea.
5. Artificial plants
If you aren't a lover of plants or maybe you just do not have green fingers, but still appreciate a certain amount of greenery in your home, then go in for the simplest option – artificial plants!
Artificial plants come in all types, shapes and sizes and are the perfect items to brighten up a bare corner. So depending on the size of your room, you can choose the size of the artificial plant you need to buy.
6. Pendant lights
Hanging corner ceiling lights are often called pendant lights. Just like a foot lamp would do, these hanging corner ceiling lights can become a source of additional lighting in the room, while they also make super elegant home decor corner pieces.
These pendant lights are suspended from the ceiling using chains, cords or metal rods and are usually used in multiples. They are sometimes hung at different levels to elevate the ambience of the room.
7. Standing mirrors
Most often mirrors are placed on the wall and that's pretty mundane, right? That's why these standing mirrors are very often used by many.
They are usually life-sized mirrors that stand on the ground and are placed in the corner of the room. It can make any room look bigger and better in terms of décor and also brighter because mirrors reflect light.
8. Corner accent chairs
Similar to accent tables, accent chairs are those chairs that are usually bought as single pieces for the sole purpose of filling up an empty corner.
These chairs are single-seaters that most often make the room look more inviting, as it adds to the aesthetic appeal of the room.  
Conclusion
This article had plenty of home corner decor ideas that you could use to add to the ambience of your home. So if you wish to visit a good home décor store in Bangalore to buy lovely corner pieces, Tesor World is the right place for you. If you are looking to buy planters or artificial plants online, we have many options available for you to choose from!
Stores that have good home décor in Bangalore are hard to find and that's why you need to visit Tesor World as it can cater to all your home décor needs. So visit and shop at Tesor World today!