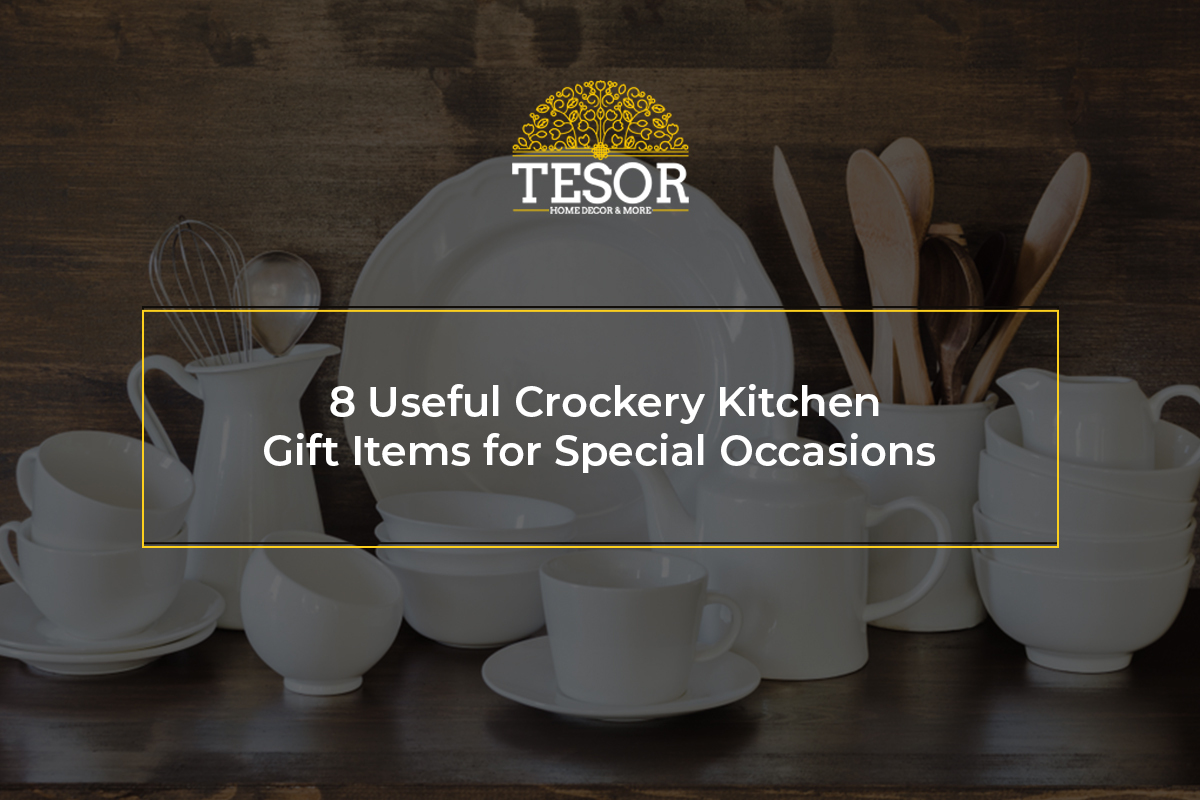 8 Useful Crockery Kitchen Gift Items for Special Occasions
8 Useful Crockery Kitchen Gift Items for Special Occasions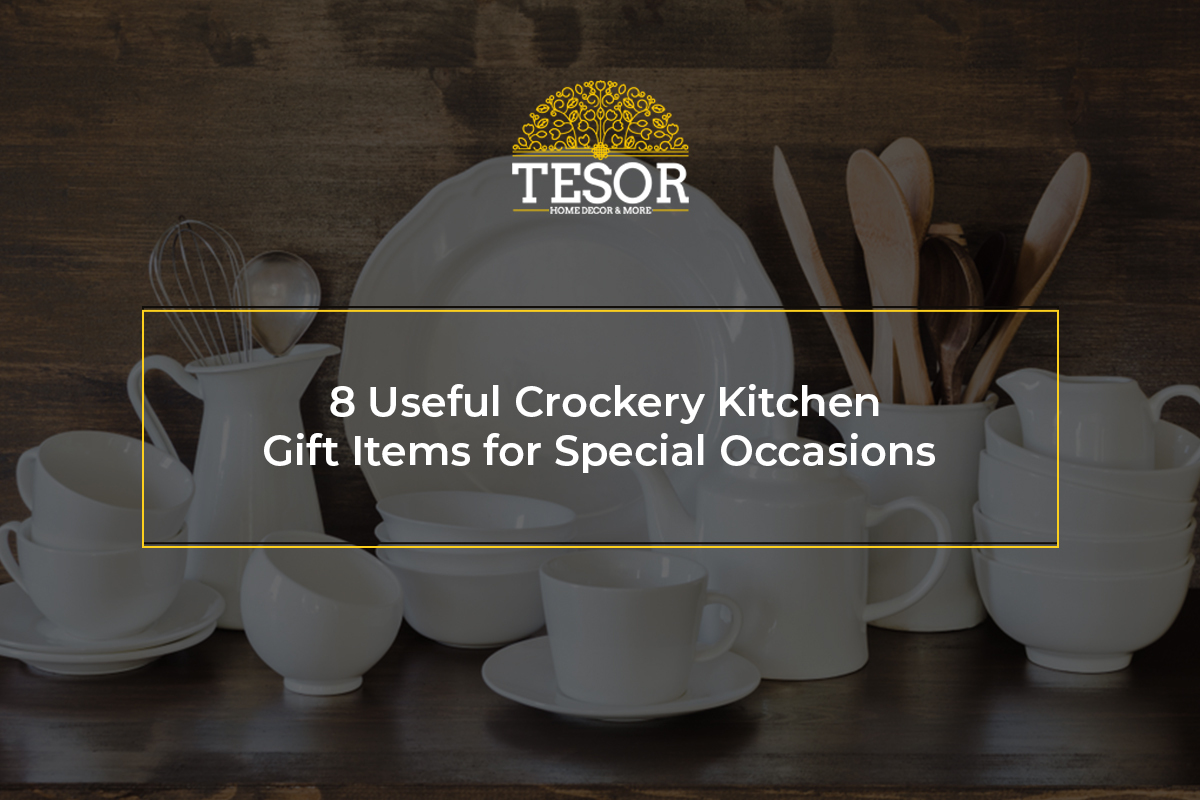 Have you ever been invited to a house-warming ceremony and wondered what you should gift the person? What will brand new house owners require? Well, there is one thing for sure that will come in handy to anyone at any point in time and that is good kitchen crockery. Yes, good crockery kitchen gift items are not only visually attractive but also have a functional aspect to them!
What are the best
gift items for kitchen use
?
So here are some of the best gift items for kitchen use
1. Plates
Plates come in many sizes and are always a type of gift that will be of use, be it for daily use or even for an occasion.
There are different types of plates like breakfast plates, which are smaller in size as compared to a dinner plate, which fits in a whole meal. There are also plates like appetizer plates that are small enough to be used to serve a snack when you have guests over. Another type of plate to give as a gift would be a dessert plate, which is a small-sized plate used to serve desserts like cake or cheesecakes.
2. Coffee Mugs
Well, don't we all love drinking a good hot cup of coffee every morning to keep us energized for the entire day?
If you are wondering what the difference is between a coffee cup and a coffee mug, well, it is just the difference in its size. Coffee mugs are larger and can hold more liquid as compared to a cup. Since coffee is usually drunk piping hot, using a coffee mug is always a safer option.
3. Serving Trays
Most often we have visitors coming over and we tend to offer our guests coffee, tea, or maybe a soft drink along with a few snacks. So, when it comes to serving our guests these items, a good serving tray is an essential kitchen requirement. There are also serving trays that are made fancy and can even be used to serve items for a meal.
4. Oil Dispensers
An oil dispenser is one of the most useful gift items for kitchen use that you could give someone because oil is an essential cooking commodity. 
Oil dispensers come in different types like those with narrow and fixed bottle spouts that can dispense oil very conveniently without any spillage. There are also oil dispensers that have the flap cap option, with a narrow spout, so that the oil dispenser is covered when not in use. 
These dispensers come in different materials that you can choose from including steel, plastic and glass.
5. Dessert Bowls
When buying things for a new home, most people first invest in daily use items and often forget about items to use for when guests come over. Dessert bowls are small in size and make it easy to serve smaller portions of desserts especially when in large gatherings.
Well, these dessert bowls are very useful items to give as gifts as even though they are called "dessert bowls", they also have multi-purpose uses apart from just serving desserts and can be used even on a daily basis for storing small quantities of leftover food after a meal.
Cutting Boards
Most often people call these"chopping boards". Well, these cutting boards are one of the biggest necessities to have in a kitchen and are useful to give as gift items for kitchen use. Each and every time we cook, we need to cut up vegetables, fish or meat and we require a board to do so!
7. Serving Dishes
Serving dishes come in different sizes to cater to the different quantities and food portions being served. Serving dishes are those which are used to serve food once it has been cooked, to make it look presentable enough to be brought to the table.
8. Fruit Bowls
Most people love eating fruits and buying different types of fruits in their homes. Before the fruits are consumed, storing the fruits in an open fruit bowl is ideal. It not only looks presentable but also helps air out the fruits and store all the fruits in one place.
Conclusion
If you were looking for useful gift items for kitchen use, then I hope this article came in handy for you because finding the right gifts to give people can often be a herculean task.
So, if you are searching for good quality crockery gift items online, then you can shop at Tesor World, as it is one of the best crockery shops in Bangalore.  It has many different types of kitchen crockery available for sale from coffee mugs, to plates, serving trays, oil dispensers and many more and you're sure to find some of the best kitchen item gift ideas an Indian store has to offer.