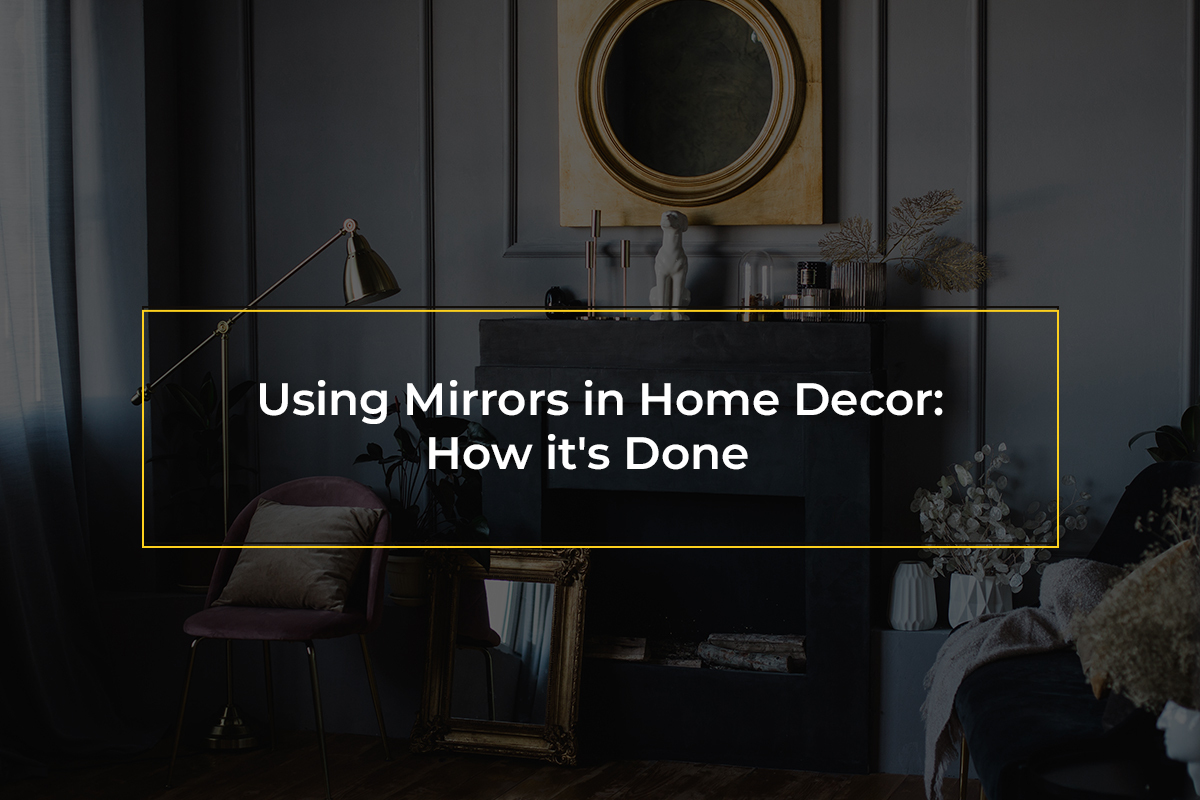 Using Mirrors in Home Decor: How it's Done
Using Mirrors in Home Decor
: How it's Done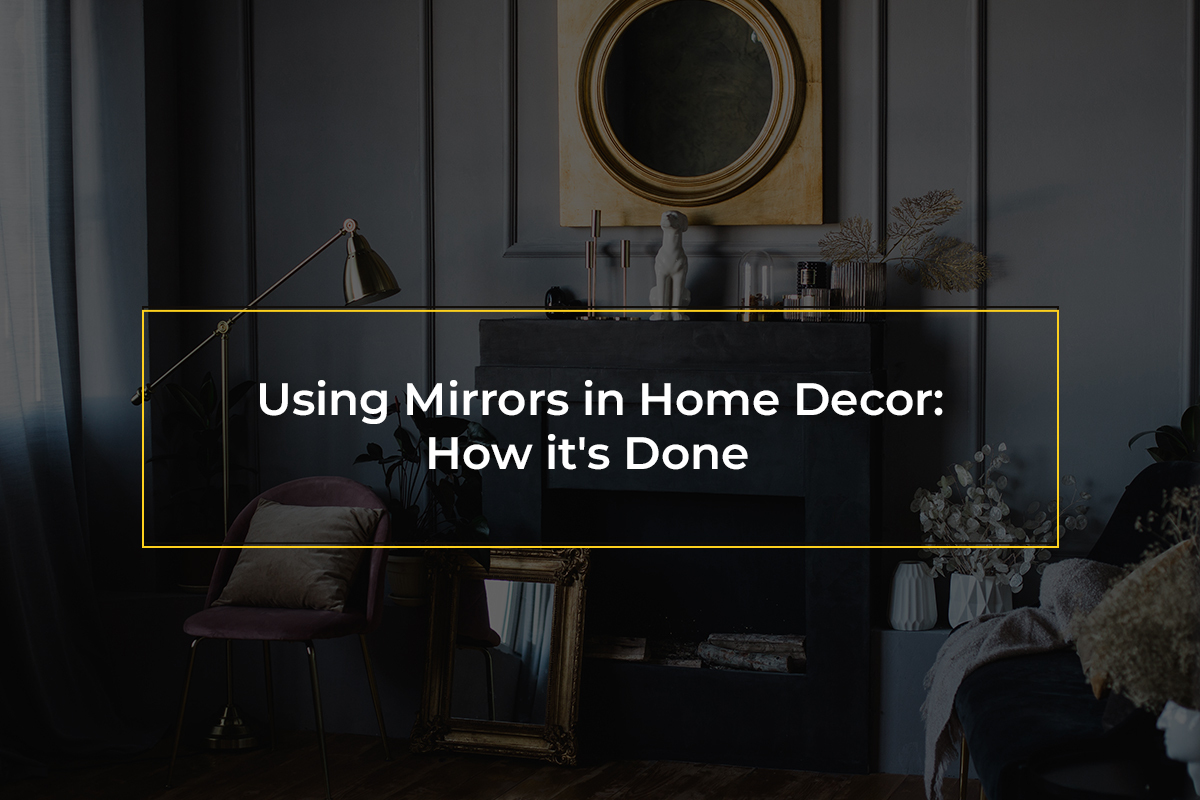 Mirrors 一 simple yet magnificent. 
Adding mirrors in home decor is one of the simplest decorating ideas, and yet it can have a huge impact on the aesthetics of your room.
A mirror can be used to disperse natural light and provide the illusion of endless space. By simply hanging a large mirror above a fireplace or placing one against a focal wall, you can make the space feel bright and radiant throughout the day! Similarly, you can place mirrors in any location in the path of natural light and brighten up the dark corners of your home. 
Below you'll see a curated list of the many ways you can best use mirrors in interior design to make your rooms feel bigger, brighter, and visually interesting.
Top 5 ways to use
mirrors in home decor
Mirrors are said to be an interior designer's best friend. And rightfully so! Besides its obvious use as an object to check your appearance, mirrors can be used in a variety of different ways to add charm to your room. 
1. Mirrored wall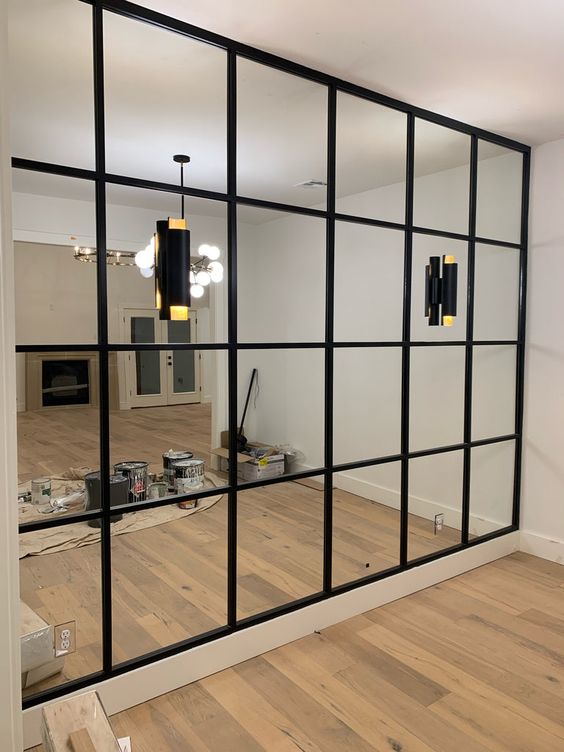 Credits: handmade-haven.com
Mirrored walls are back and they are here to stay. Instead of using aggressively painted walls, which would detract from the design of the room, mirrored walls can be used to open up the area and reflect the distinctive pieces you have used to decorate the rooms. This way your room will feel more spacious, adding vibrance to the ambience of any room.
2. Mirrored furniture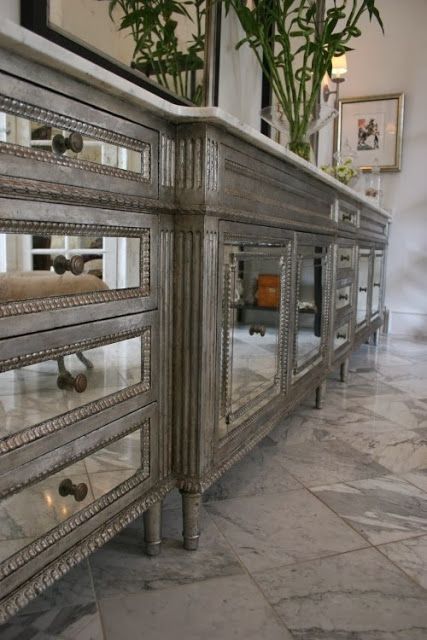 Credits: splendidsass.blogspot.com 
Mirrors aren't simply for the walls when it comes to decorating. Mirrors can be incorporated into any form of furniture, from sideboards to bed frames, and each design adds a new dimension to its reflective qualities, increasing the overall look and feel of the room. However, make sure to use mirrored furniture minimally in accent pieces that are positioned in prime locations.
3. Mirrors as art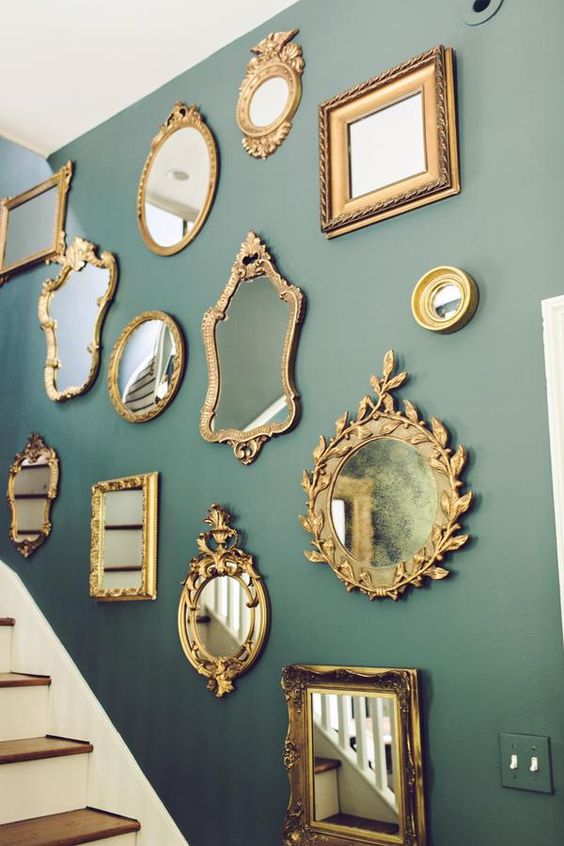 Credits: lanidoesit.com
Consider using mirrors to decorate your walls in the same manner that you would with art. They can create a vignette setting, particularly when mounted as a gallery, creating a light-reflecting, space-enhancing focal point. So, consider unique frames and unusual patterns that appeal to you.
4. Mirror faux window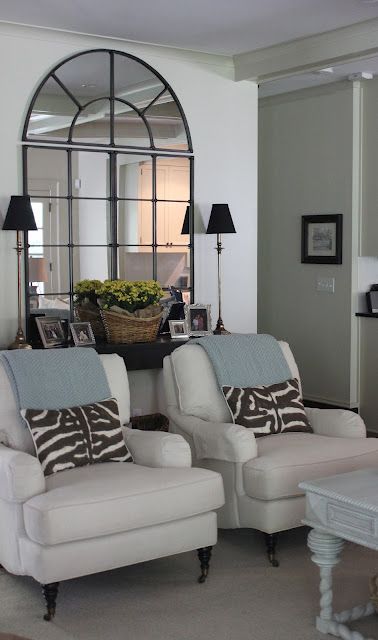 Credits: designindulgence.blogspot.com
Pick a mirror design that looks like a window. The bigger the mirror, the more light you can bounce about and reflect back. You can choose an elaborate faux mirror window to do the job, a design that's new and has a decorative element to it, like the one seen in the above image. It will do what any normal window would do: keep your rooms bright and luminous.
5. Geometric mirrors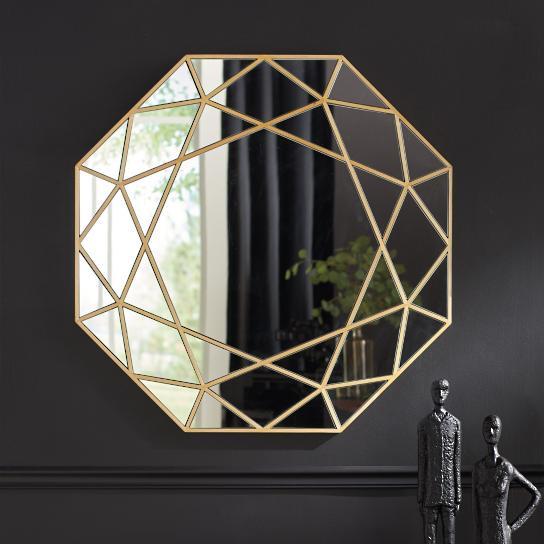 Credits: decorpad.com
When it comes to home décor, geometric designs are always in style. However, these geometric styles are commonly seen merely in furniture, fabrics and wallpapers when they could actually be applied to various aspects of interior design – mirrors being one of them. Hence, we highly recommend that you use geometric mirror accessories to embellish your home and let the light sparkle in different shapes and patterns!
With that, we've reached the end of our curated list of favourite ways to use mirrors in home decor. If this has got you feeling inspired and ready to renovate your interiors, shop for different types of mirrors for home decor at Tesor World! We've got a wide range of wall decor items and statement pieces 一mirror or no mirror we're sure you'll love them! Head over to our furniture store in Bangalore or browse our collection online today!