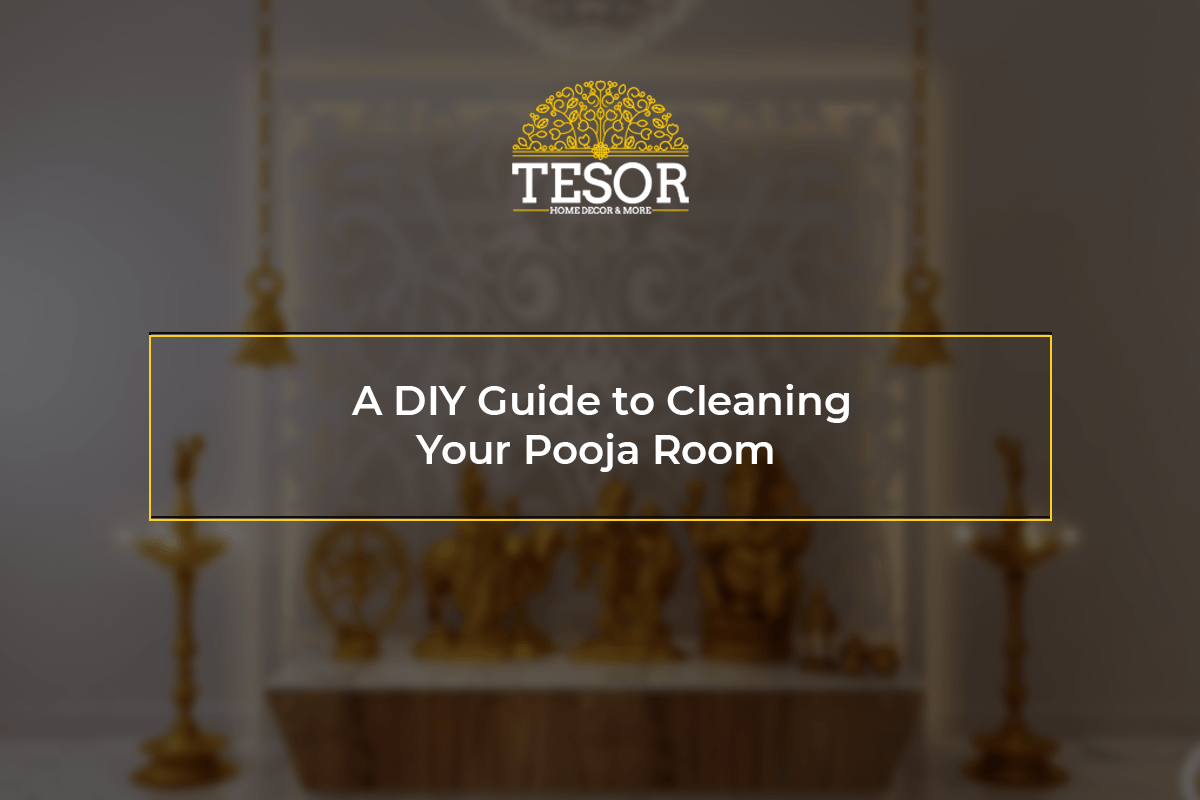 A DIY Guide To Cleaning Your Pooja Room
A DIY Guide To Cleaning Your Pooja Room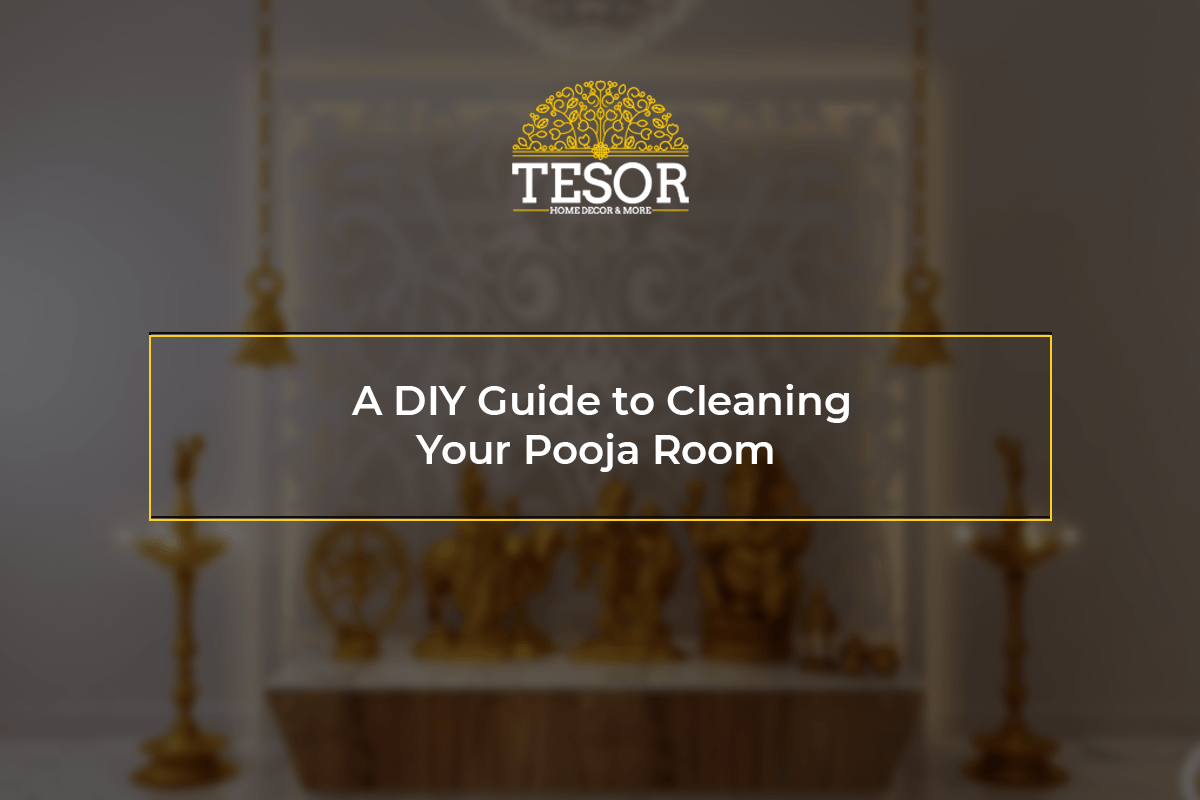 Cleaning your pooja room is a form of therapy that brings peace of mind and a sense of calm to the soul. The best way you can start your morning is by dusting and decorating the one room that is sacred to everyone in the house. 
However, dusting and changing the flowers in the morning is a daily simple task, but deep cleaning that involves scrubbing the pooja items with cleaning powder and redecorating the home mandir is a weekly task!
The best day to clean the pooja room would be on a weekend when you can take your time going over every nook and cranny of the room. So how can you go about cleaning the mandir and each item easily, efficiently and flawlessly? Keep reading to find out!
Cleaning the Pooja Mandir
Firstly, The Pooja Mandir must be kept in a place that is auspicious and sacred. Remove any clutter from the area and free the space of any unnecessary items.
Vacuum the designs and patterns on the mandir's doors to remove any dust that a dust cloth couldn't remove. Decorate the home mandir with lights, flowers and incense. By the end of every week these arrangements tend to get messy, so plan and organize the placement of all decorative items to give it a pleasing look. 
Brass Items
Brass idols, diyas and bells are some of the most common items found in pooja mandirs at home. If you are someone who has brass items, you are probably familiar with the discolouration that happens over time. The lamps get greasy and sticky due to the oil used and other items get tarnished due to oxidation. 
With just soap and a metal scrubber, you can bring the shine back to these items! Soak your brassware in lukewarm water diluted with dish soap or detergent and leave it in for about ten minutes. After this, give it a thorough scrub with a metal scrubber to create lather. That should do the trick and bring back the original charm of the items! 
Silver Items
Silver is another beautiful and eye-catching item that you'll find in every pooja room. It's one of the many auspicious items to have in your pooja room. It is known to bring wealth, health and joy to the house, making its maintenance even more important. 
If the tarnish is mild you can follow the same soap-water method used for brass items. But if the silver is heavily tarnished you can use toothpaste or cornstarch to give its shine back. Simply rub either cleaning agent onto the silver with a damp cloth to remove the tarnish.
The Framed Pictures 
Besides idols of gods, pooja mandirs also have many framed photographs of different deities that you worship. Most framed photos in the pooja mandir are stained with sandalwood paste that was applied after poojas. Though tradition, in the long run, the frames will start to stain. Make sure you wipe it clean after each ceremony, so the frame will be good as new every time you re-apply it. 
The upkeep and maintenance of the pooja room can be a relaxing experience as long as you know your way around removing stains and keeping things organized. So pick a day that works best for pooja room cleaning and scrub away all the stains to make your home mandir look devout and beautiful. 
If you want to decorate your pooja room with beautiful brass idols or lamps visit Tesor World and browse through an enchanting collection of brass items! From Rosewood Mandirs to Idols of Ganesha, get them all!