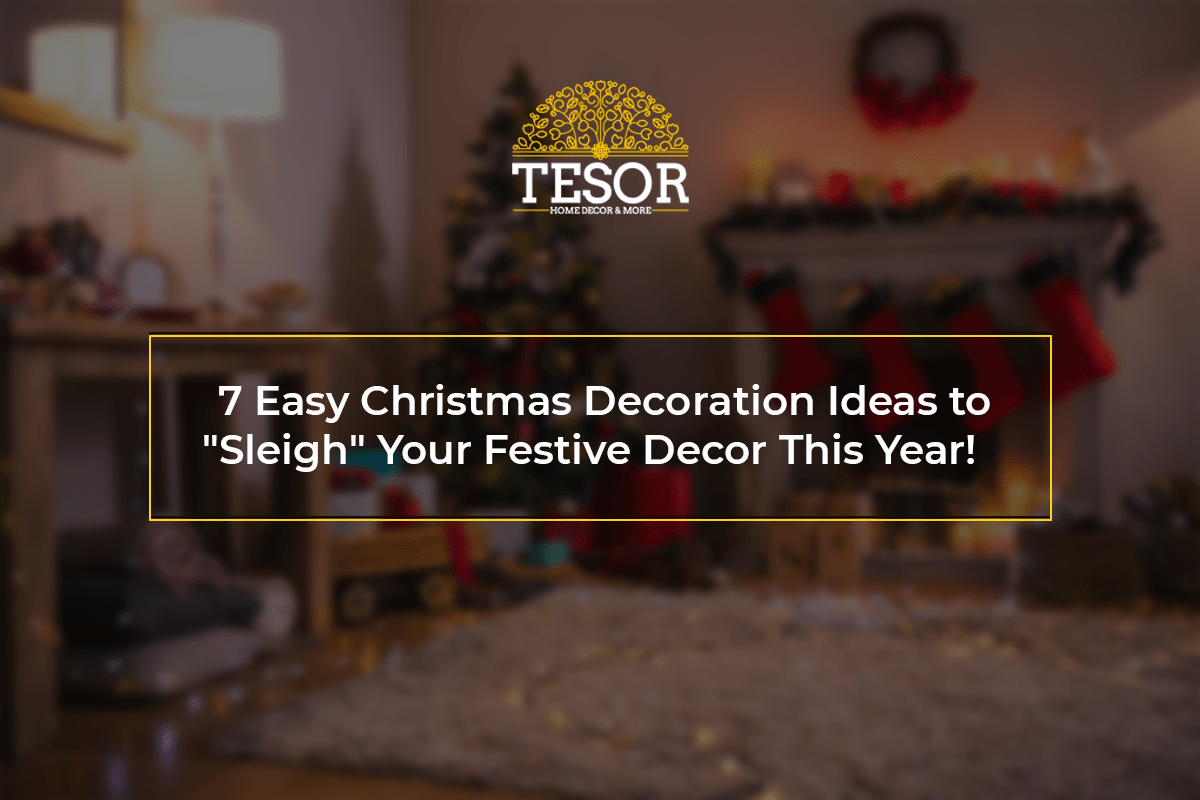 7 Easy Christmas Decoration Ideas to "Sleigh" Your Festive Decor This Year!
7 Easy Christmas Decoration Ideas to "Sleigh" Your Festive Decor This Year!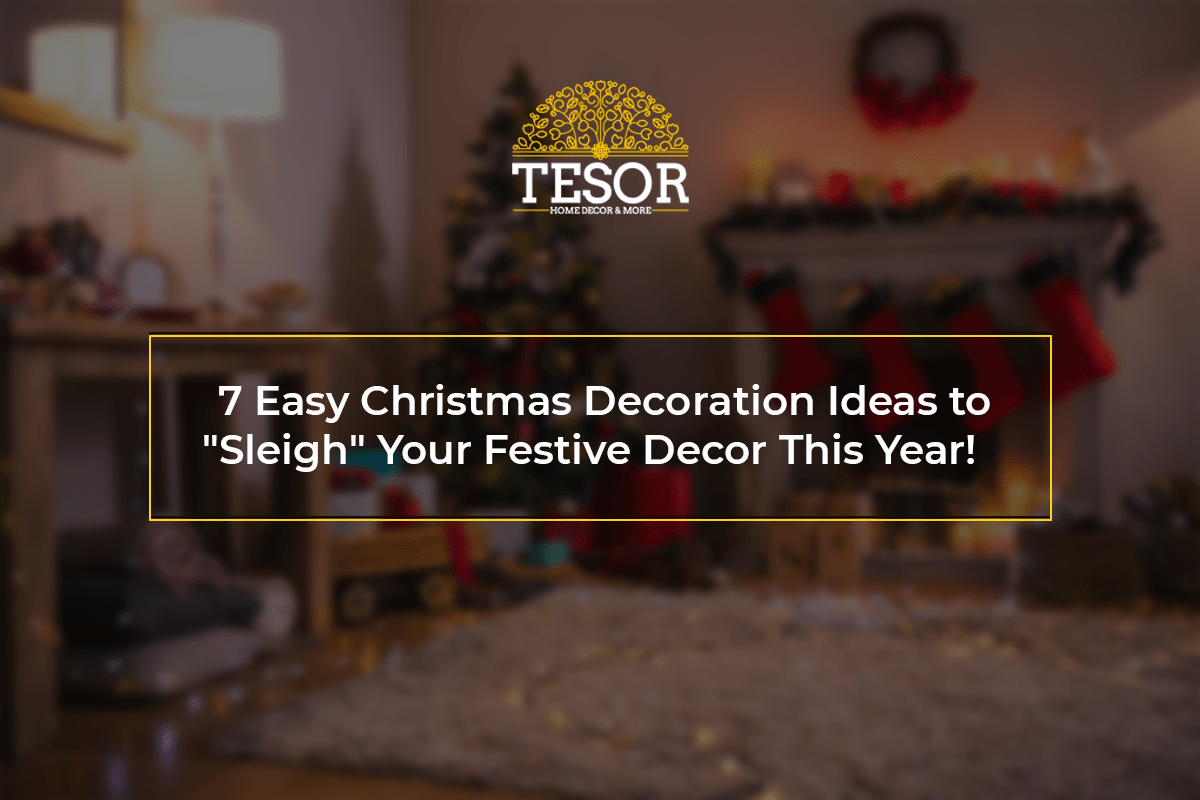 There's just something about this time of year. The sun gets lower, the wind picks up, the lights get brighter, Mariah Carey is on the radio bringing people together. Yes, it's Christmas! And among all the different traditions and rituals this time of year, one that is most exciting as well as rewarding, is spreading the festive joy around the neighbourhood through some cheery Christmas decor!
No time to waste! Here are 7 ways you can light up your house and revel in the spirit of the winter wonderland:
Spread Light Like Confetti
When you think of anything remotely Christmas-related, the first things that come to mind are the bright, shiny lights. LED fairy lights of Christmas colours will make any place in your home come alive. Walls, doors, Christmas trees; light up and go nuts!
A Tree. Duh.
Christmas is hardly complete without a pine or a fir tree decorated aptly. Get your hands on one before they run out, and adorn your living room with the presence of the quintessential Christmas decor for home. Or if a whole tree seems extravagant, you can always go the minimalist route and opt for a tabletop tree or a tree in a jar.
Either way, don't forget to decorate the tree with Xmas ornaments trinkets, fairy lights, etc., and keep the vibe alive!
Wreaths and Tinsel Town
Unsure about how to decorate the walls for Christmas? Fret not! Start with a few shiny, red and green tinsel garlands for the wall edges, especially the one directly across the Christmas tree to complement it. Besides that, hang a wreath on your front door to be welcomed by the festive cheer just as you enter your winter wonderland.
Sidebar: If you really want a wall makeover for the festive season, it might be worth checking out the wide variety of printed wallpapers by Tesor. Why not go all out?
Leave No Couch Unturned!
You've got a tree, and your walls are covered. What's next? Oh yes! Another fun Christmas decor room idea is to pull out the Xmas-themed red, white, and green throw pillows, couch covers, table covers, rugs, and even hand napkins. Now that sounds like a house Santa would love to visit!
Pro tip: If you don't want to stop at pillows, switch up your kitchenware as well! Pull out the festive coffee mugs by Tesor and kickoff the Christmas morning with a nice, festive brew!
Don't Forget Santa 'Clause'
Speaking of the big-bellied, white-bearded old man, no Christmas is complete without the presence of Santa Claus. Don't rely on your kid's good behaviour for a Santa visit, and get miniature dolls of the jolly fellow alongside his partners-in-crime, the reindeer and the elves to adorn your coffee table or bookshelf!
Red Christmas Stocking Alert!
Christmas is incomplete without one thing – presents! And how will you present the presents if not in a big, red, grandmama's stocking? Don't slack any longer and get a stocking full of gifts for your loved ones to open on the chilly Christmas morning by the fireplace. THAT is how lifelong memories are made!
Nativity Scene is a Must
Amidst all the lights and frills, and the sugar rush, we sometimes overlook the fact that Christmas is in fact a religious holiday for a lot of us. The original purpose of Christmas was to celebrate the birth of Jesus Christ. So if you are religiously inclined and want to honour the true meaning of Christmas, then a Nativity Scene is a must. You can even adorn the set with garlands, fairy lights, ornaments, etc., and capture the true essence of Christmas.
Besides all these, there are a number of items you can get or make with your DIY skills for a brighter, more colourful, and cheery festival season. Items such as small shining stars, gingerbread houses,  fragrances, and scented candles, pine cones, decorated chocolate-chip cookies, and so much more!
Celebrate this festive season with your loved ones and come together to decorate your humble home to spread love, joy, and cheers. From all of us here at Tesor, we wish you a very happy, merry, and delightful Christmas!