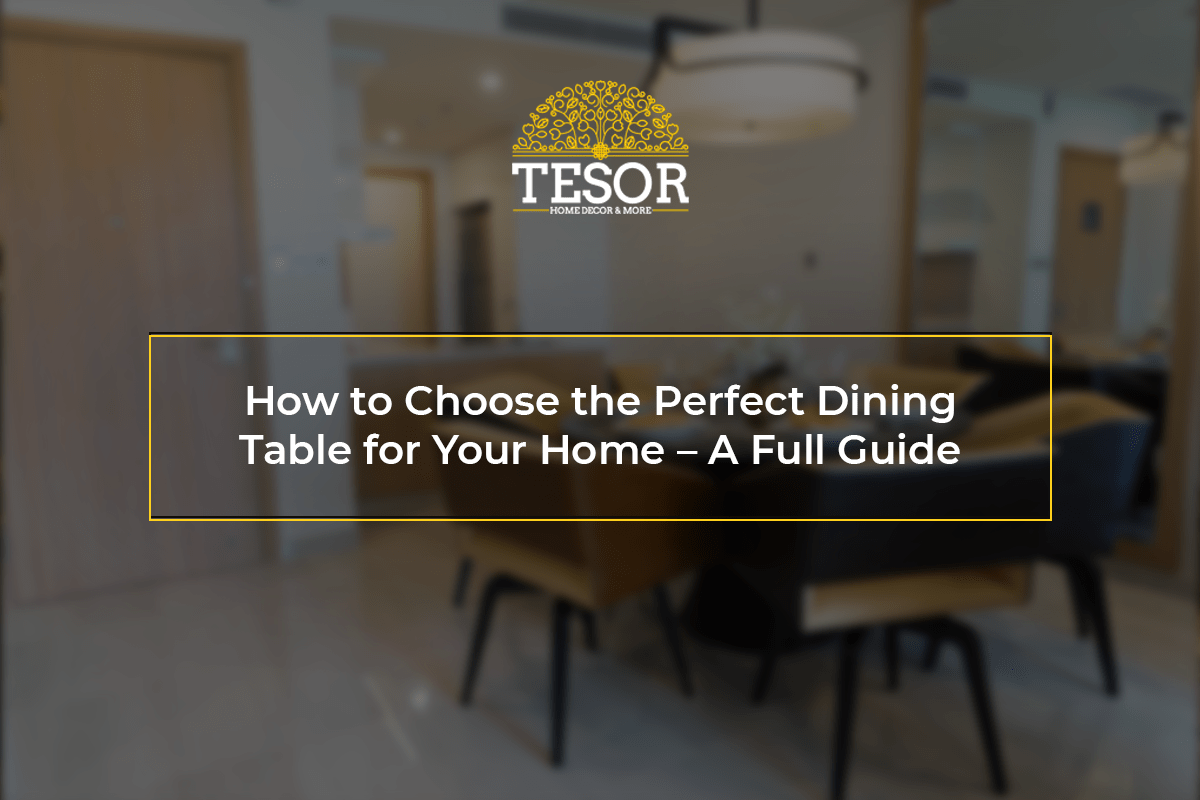 How to Choose the Perfect Dining Table for Your Home – A Full Guide
How to Choose the Perfect Dining Table for Your Home
– A Full Guide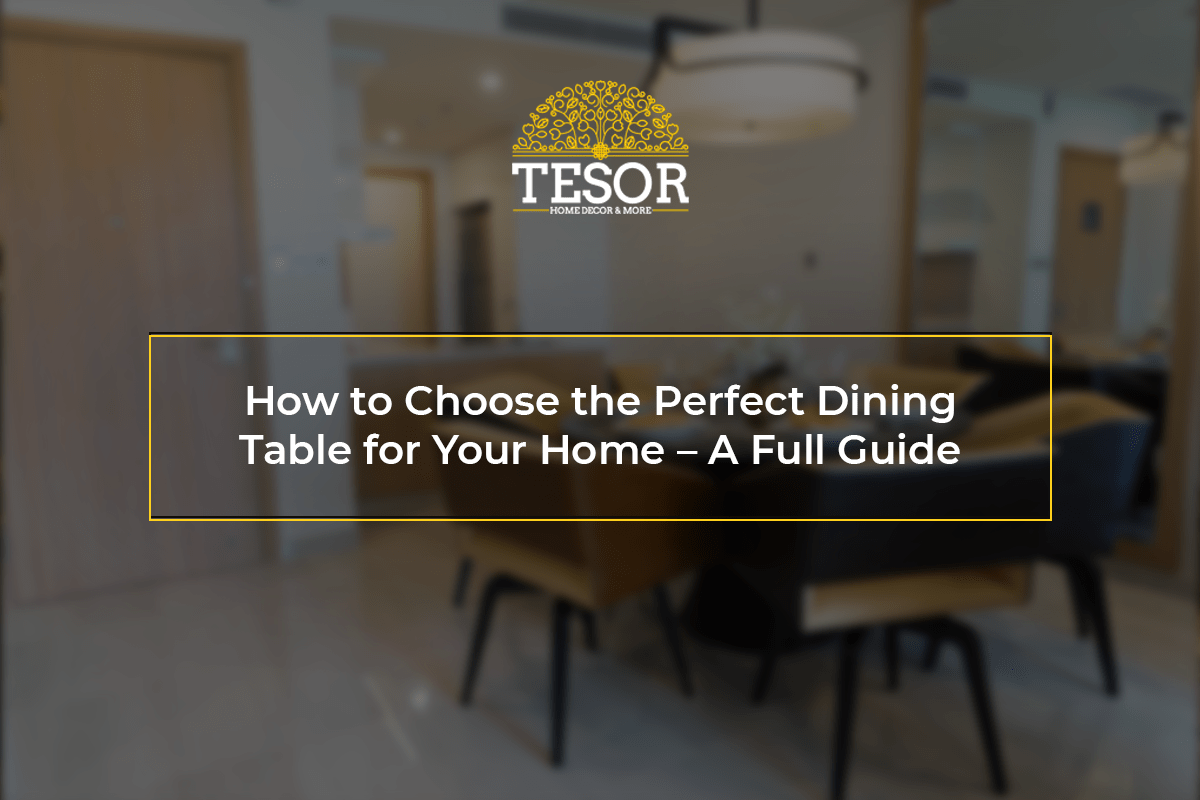 If your house is a language, the furniture is the punctuation. Providing context and meaning alongside showcasing glimpses of your personality through patterns and colours.
Different pieces of furniture signify different things about your home life. A dining table's design size, shape, speak a lot about your family dynamics, sense of style and fashion, standard of living, and more.
So how do you make sure your dining set conveys exactly what you want it to? 
Not to worry! Here's an all-you-need-to-know guide about dining sets, their size, style, make, pattern, and a lot more!
Let's dive right into it.
Pull out a measuring tape
Before you go any further with shape, style, etc., figure out where in your house the dining table will be placed and how much space you have. It's a deceptively large piece of furniture, and you need to consider the space around it as well.
You want to leave three feet of space around the table for breathing space, so start by measuring the space in your dining area. This will give you an idea of the size of the perfect home dining table.
Another consideration is capacity. Depending on how many people live in your home, your options for shape and size will vary. A four-seater dining table is often square and comfortable, but a dynamic duo only needs a small rectangular unit, while a 6-8 member family would need a large rectangular one. There is also the option of round-tables that work quite well for a 4-6 member unit.
Use this table for size reference to help you decide what you need:
| | | |
| --- | --- | --- |
| Size (Diameter) | Oval & Rectangular Seats | Round & Square Seats |
| 4 feet (48 inches) | 4 people | 4 people |
| 5 feet (60 inches) | 6 people | 6 people |
| 6 feet (72 inches) | 6 people | 6 people |
| 8 feet (96 inches) | 8 people | Atypical size |
| 10 feet (120 inches) | 10 people | Atypical size |
Selecting the Table Shape
The shape of a dining table is often an overlooked aspect when looking for a new one. Modern apartments generally have compact dining rooms, and a compact rectangular or round dining table would fit right in. More eccentric shapes like oval and crescent are becoming the norm these days; their most attractive features being deceptively large and seating more people than you would expect.
Now don't forget what goes on under the table. Table supports, to be clear. They can have an effect on how many people can fit at the table. Make sure they do not impede too much leg space, and that the trestle or pedestal allows you to rest your legs in a comfortable position. 
Landing on a Material
Choosing the dining table material is not as easy as it sounds. You need to balance various factors such as cost, ease of care, dining room style, and theme before you can settle on one.
Read further to figure out which material suits your home best:
Sturdy, wooden
Tables are not the cheapest investment you will make for your house. Longevity is an important consideration when buying a dining table, you want it to last through years of wear and tear and spills and stains. A sturdy, wooden material such as oak, teak, or maple are sound choices if your priority is longevity.
Weathered, wooden
Weathered, rustic, worn, scratched, and nicked wood in its natural state looks lovely in the dining room. All imperfections become intrinsic designs, and damage or stains are never a concern because they eventually become a part of the item. Hardwood (HDF) can be polished twice a year to keep it gleaming and the grain maintained.
Glass
A glass top is versatile if nothing else. It won't look out of place in a traditional or even a contemporary decor design. They come in clear, frosted, and coloured varieties. They're reasonably inexpensive and provide a sense of spaciousness and openness. They also come in a variety of designs, colours, textures, and finishes. Glass tables go with every type of chair, including wood and chrome.
Plastic and Laminates
Plastic and laminates are low-cost solutions that can be moulded into a shape or attached to plywood or another substrate. They can endure a long time but they aren't the best quality materials. They are stain-resistant and low-maintenance but are typically considered cheap.
To Sum it up
Dining tables may seem like an innocuous piece of furniture in your apartment, but it is arguably the space where most of your family memories are made. Make sure your memories have an aesthetic presence in them, with the choicest dining table set. With all the information above and Tesor by your side, you should be good to go shopping right away! Visit our website for more furniture guides as well as our online store today!