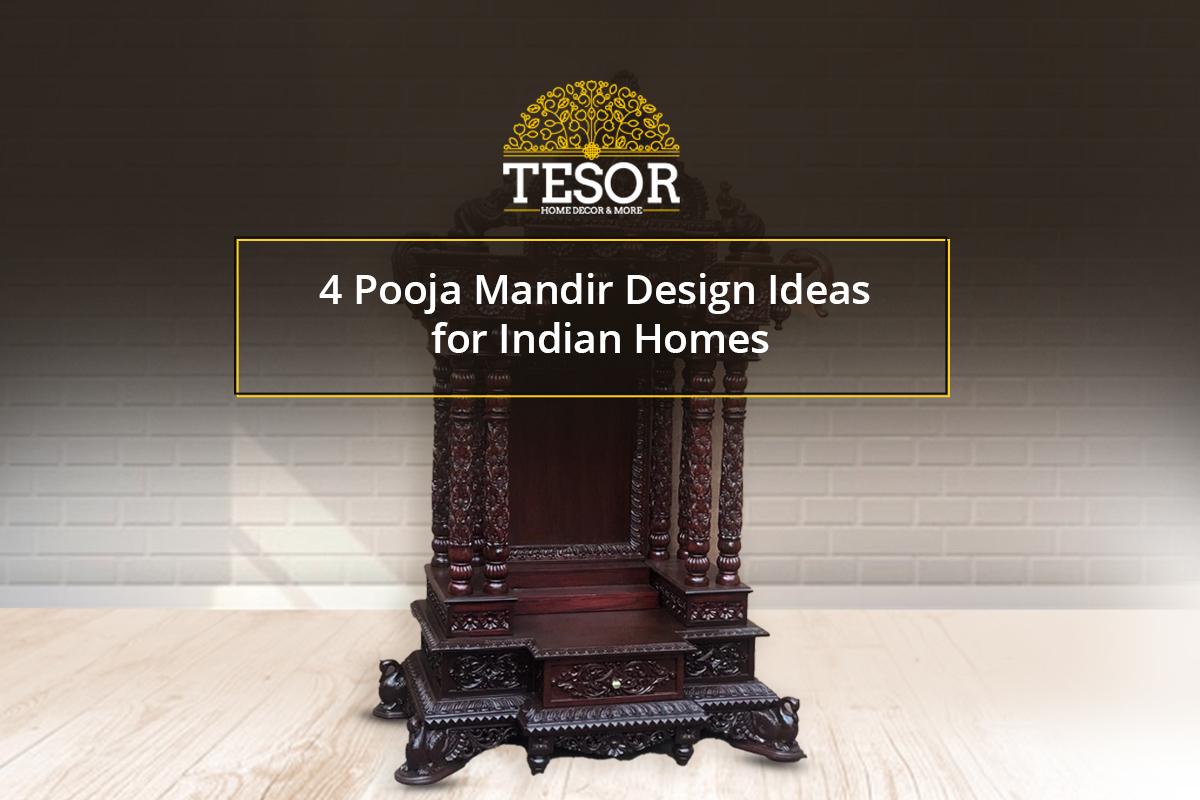 4 Pooja Mandir Design Ideas for Indian Homes
4 Pooja Mandir Design Ideas for Indian Homes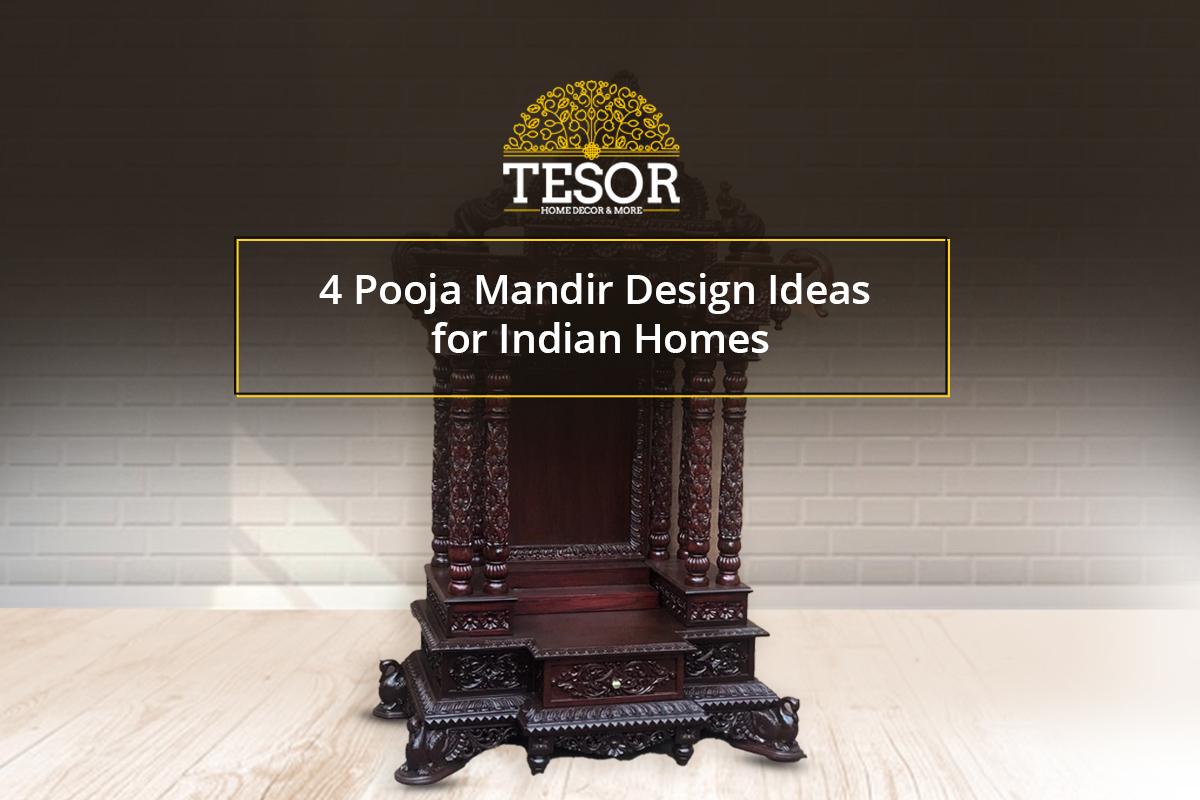 With the constant technological advances and the increasing need of upgrading to newer, better, and more aesthetic products; Indian homeowners simply cannot do without a distraction-free room, a place of solace, prayer, and quiet. For a lot of households, this is their Pooja Mandir. Pooja room designs for Indian homes combine creativity and innovation to offer the users some of the best and simple pooja mandir designs. The options however are endless and can be tweaked to your style and needs. Variations can be tried in the pooja mandir designs for small flats as well as big homes.
If options overwhelm you, fret not! Below are ideas for simple pooja mandir designs to help you figure out your innovative pooja mandir ideas and engage with the most peaceful interactions with God.
Pick a Theme
Before you start adding flair to your mandir, it is necessary that you decide on a general theme. Pick one of these beautiful pooja rooms themes for your Indian home that resonates best with you一
Wood Carved Pooja Rooms: If you want your pooja room to speak volumes about you, then you can truly make a statement with a wooden base room. There are plenty of wooden pooja mandir designs and styles that you can choose from. These pooja room designs in wood can make a lasting impression in both small and big houses. Another attraction of using these designs is that they can go very well with all types of home décors.
Marble-Based Pooja Rooms: When you need a separate place for your mandir, then nothing can be better than having a separate marble mandir for that. This is one of the simplest yet grand pooja room designs that you will find in many homes. You can vary the size of the marble mandir according to the space available and easily customize it with accessories such as diyas, backlights, etc.
Temple Style Pooja Rooms: This is one of the traditional pooja room door designs in which the house pooja room looks just like a temple. These Indian pooja room designs look the most beautiful in a large house with the space to maintain such temple look-alike pooja rooms. You can also experiment with the pooja room shelf designs to make them look different and unique.
Keep it Minimal
A pooja room must reflect a need for inner peace with a calm, spiritual ambience. Covering it with miscellaneous items is not the way to go. Refrain from cluttering it with too many images or idols as this will create a visual distraction and interfere with the calmness in the area.
Keep the interiors minimalistic and theme-based. Straying away from your original theme makes it look odd and cluttered. You can add a touch of class and sophistication to your pooja room design with texture pairings such as wood-marble, white-brown, wood-yellow backlight, etc.
Use Colours Wisely
Unlike investing in a large furniture piece, paint is inexpensive and can be easily changed. Adding a bold backdrop to a room brings loads of charm and character. It's a stunning transformation that does not cost much compared to other renovations.
To select the right colors for your Pooja Mandir, you should take inventory of the fixtures in the room that you would consider permanent. You rarely start with a blank canvas. You have existing shelves, floors, or tiles, along with cabinets, idols, etc.
Seal The Deal with Lighting
Lighting can often be overlooked when building your new Pooja Mandir.  Many of us get so wrapped up in the floor plan, decor selections, and overall look of the room — that we forget one important thing, lighting!  It sets the mood and will affect how you and your guests feel while in your sacred place.
The idea can also work in the pooja/puja room as the backlighting can be customized with designs such as sacred symbols, holy verses, or etchings of gods and goddesses to bring a unique element to pooja room designs for homes, and they don't cost much.
So, there you go. With these ideas, get what you would need to create your ideal pooja mandir at home. And if you are seeking more help with your designs,  are looking to enhance the room with elegant pieces of decor, or are on the lookout for handcrafted mandir stores in Bangalore, pooja mandirs and pooja cupboards made of teakwood, rosewood pooja mandir, and so much more — drop by today at Tesor World, the best mandir shop in HSR Layout, Bangalore. Get  choices of the highest quality for your sacred space. You can also find them online and check out the complete range on tesorworld.com. Or drop a message on WhatsApp at +91 988 604 8525.
Read More Blogs: Choosing the Perfect Wallpapers for Your Dream Spaces