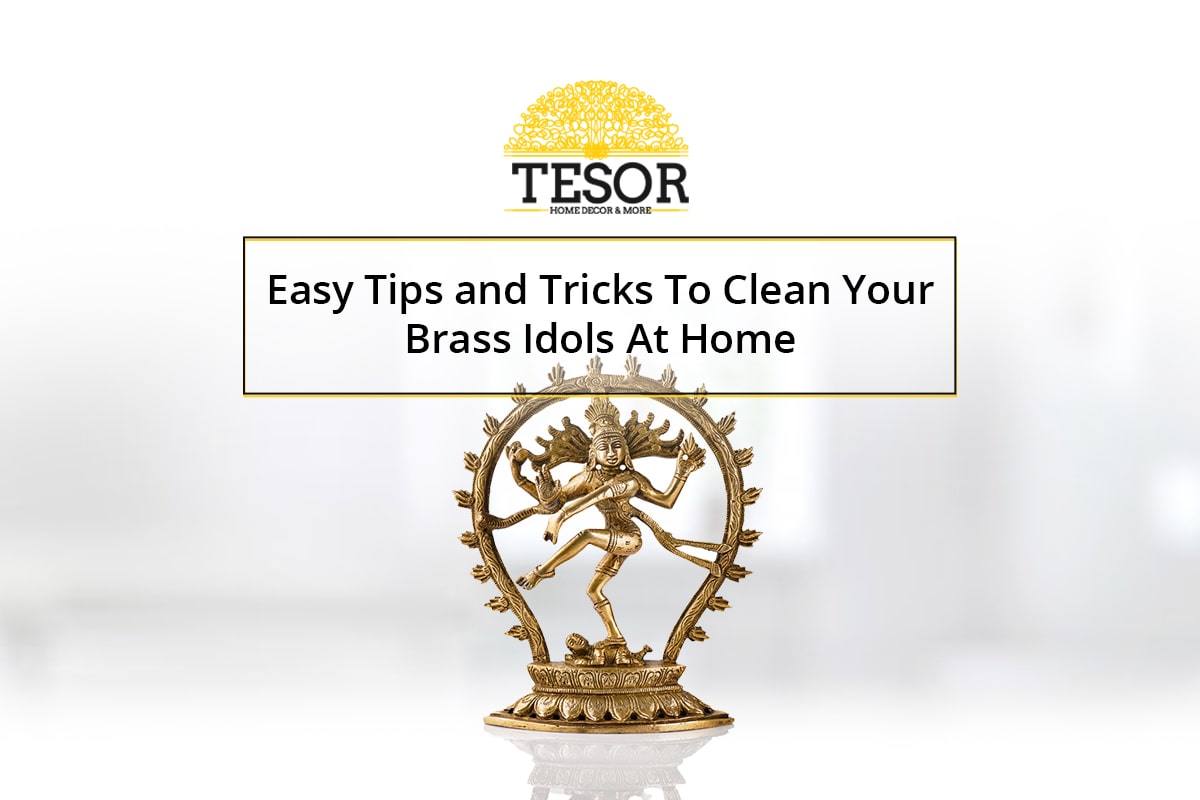 Easy Tips and Tricks To Clean Your Brass Idols At Home
Easy Tips and Tricks To Clean Your Brass Idols At Home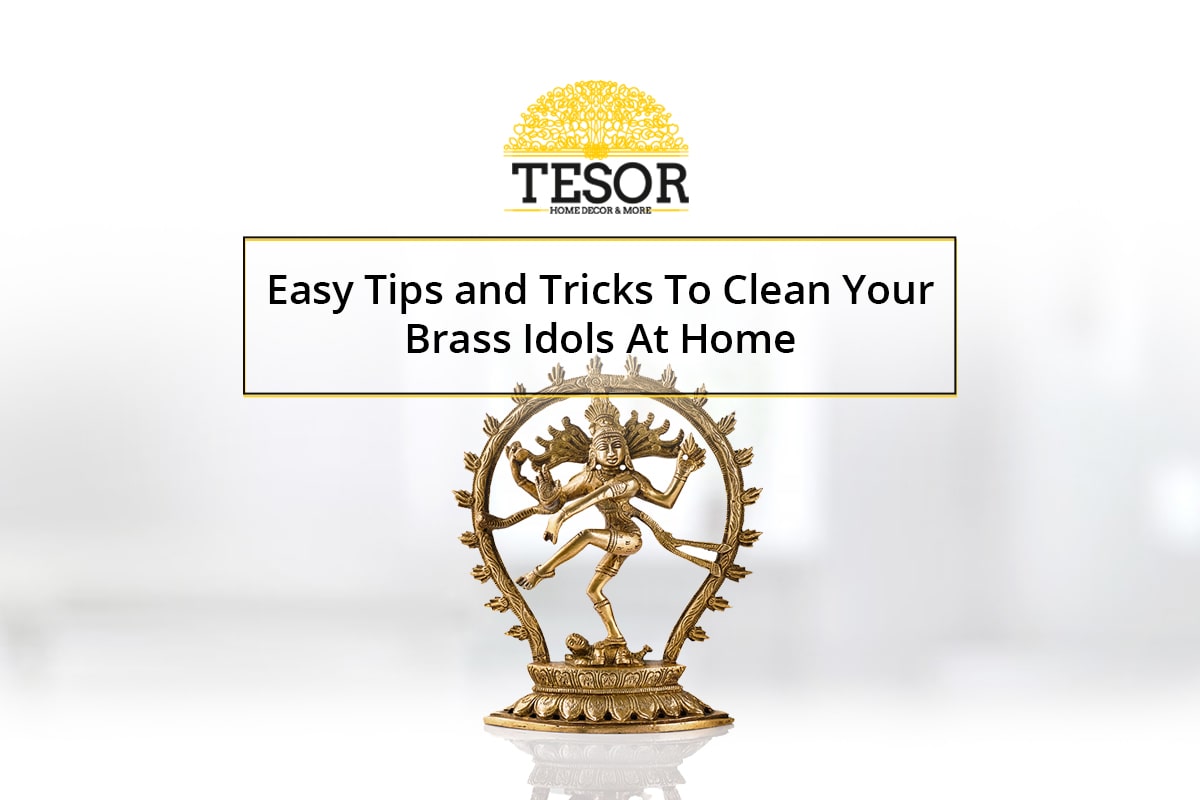 Style begins at home, and you need to make sure the contents of your house are as fashionable as the ones in your wardrobe. Your puja room, in particular, is the centre of all positive energy so you'll want to make sure they're as shiny as new. 
Most puja accessories, including idols and lamps, are made from brass and therefore require a great deal of care. Giving off an eclectic vintage vibe, it not only elevates the aura of your space but contrasts beautifully with contemporary furniture. 
However, because it's an alloy of copper and zinc, it begins to lose its sheen over time and tends to get oxidised when exposed to the sun and moisture. Not everyone knows how to maintain brassware correctly and effective ideas for cleaning brass are worth knowing particularly when you want to preserve the beauty of your idols for a longer period. Since you place these brass idols in your place of worship, it needs regular cleaning.
If you're wondering how to clean brass idols at home, then you have come to the right place. Here are a few tips for cleaning brass idols at home and retaining their shine.
How To Tell If It's Brass?
Everything that appears to be brass may not be the real thing. And although it's a metal, brass is not magnetic. One of the easiest ways to tell is to grab a fridge magnet and check if it sticks. Suppose it doesn't, then it's brass-plated and that means you can use like  gentle cleansing with water or detergent to avoid causing any damage. 
However, if the magnet sticks to it, then it is most likely solid brass and requires a slightly more complex process of cleaning. The cleaning process varies depending on the type of brass and it's important to understand this first.
Caring for Antique Brass
Antique brass requires special care because of its coating called 'patina'. The best way to clean antique brass is using a microfiber cloth because polishing tends to use abrasives. So each time tarnish forms and you polish it, part of the original surface is lost.
Caring for Lacquered brass
Some types of brass are lacquered to protect its surface and prevent it from tarnishing. The easiest way to clean it is to wipe it off with a soft, damp cloth. The use of any household cleaners or harsher methods would damage its surface.
Caring For New Brass
Modern brass appears yellowish and usually has a clear finish to stop it from discolouring. Just like with lacquered brass, using a soft, damp cloth should do the trick. However, a mild mix of liquid wash and warm water can be used if it's grimy. A clean, dry cloth can be used to dry it further.
DIY Cleaners For Your Brass Idols With Natural Ingredients
If store-bought brass polishes aren't for you, some eco-alternatives do the job just fine, if not better. Remember that these can be abrasive, though.
Vinegar

– dissolve one teaspoon of salt in 1/2 a cup of white vinegar and add flour to make a paste. Rub onto the brass and let it dry for 10 minutes, then rinse and buff dry. 

Ketchup

– add a dollop of ketchup on a rag and rub over the surface of your brass accessory. Let it sit for a few seconds, and then wipe off the residue with a damp cloth and let it buff dry. 

Lemon

– Mix the juice of half a lemon with one teaspoon of baking soda. Apply this paste on the surface of brass and let it dry for half-hour. Rinse the surface, wipe it dry and buff it till you see it shine. 

Toothpaste

– apply a thin layer of toothpaste(not the gel kind) to the brass and leave it on for a few minutes, then wipe clean with a cloth. Rinse soon after with cold water and dry with a microfibre cloth.
General care tips for brass
Never soak brass items; always wash, rinse and dry straight away.

If using brass bowls or pans, clean as soon as possible, especially after contact with fruit juices, eggs, salt and onions.
These simple tips go a long way if you want your brass idols to have that extra sparkle in time for offering prayers. Home remedies are always better, especially when caring for brass idols, since cleaning liquids can be harsh. You can shop for brass god idols online at Tesor World as our team uses the best-quality brass to design every piece and imbibe the true feeling of sacredness. Visit tesorworld.com or drop a text on WhatsApp at +91 998 604 8525.