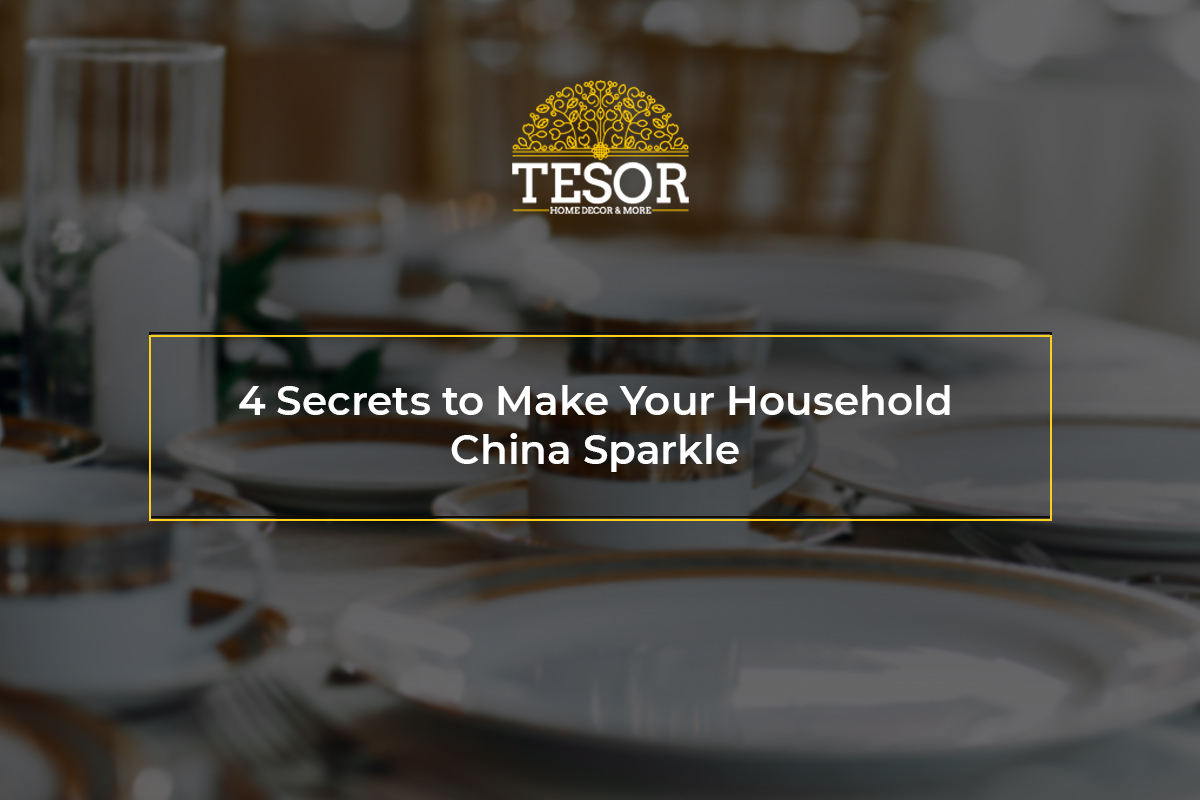 4 Secrets to Make Your Household China Sparkle
4 Secrets to Make Your Household China Sparkle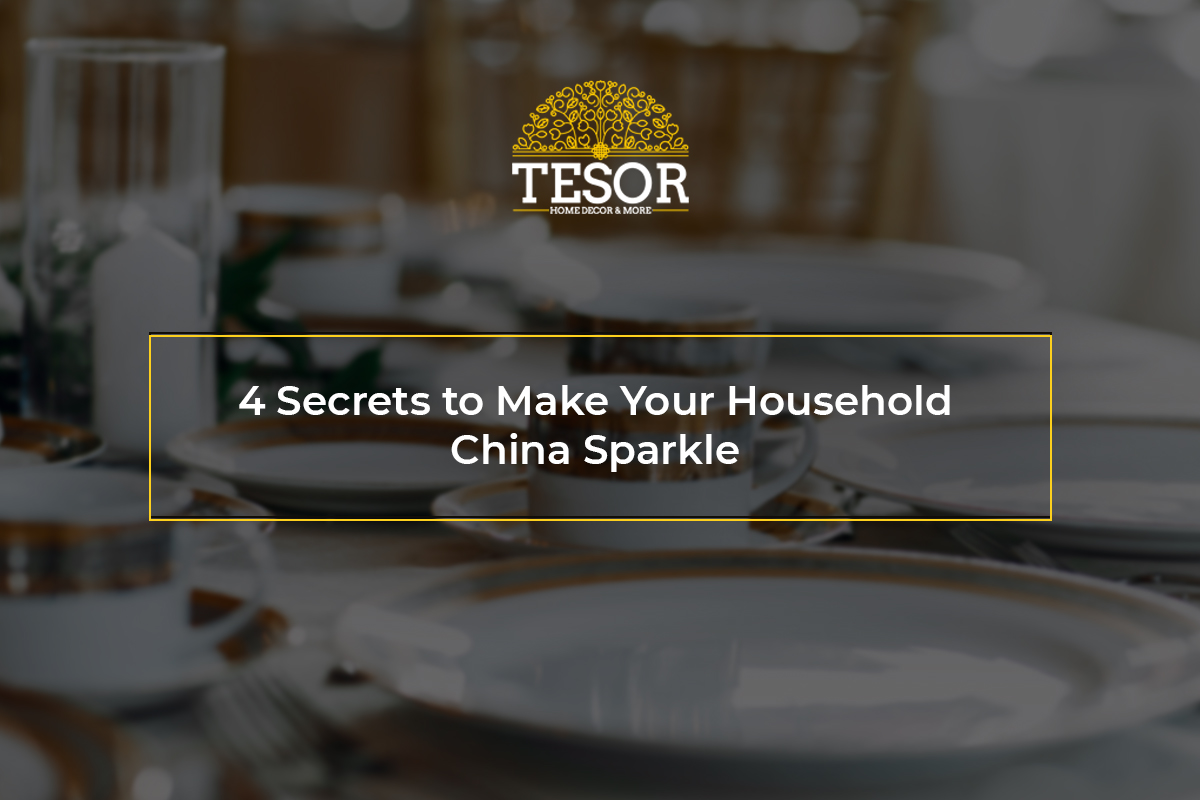 It's that time of the year when your relatives and family friends come over to celebrate the holidays. Meaning, it's the time of year when you have to impress your guests. And we all know, serving delicious food is one way to do it. 
Even the most deliciously prepared meal, however, cannot hide the unsightly stains on your crockery. So it's vital that you get rid of any stains that linger on your utensils for flawless presentation and mouth-watering meals. 
Now, the question of how to clean dinnerware to restore its lustre, remains. The answer is simple. You can do so with a few ingredients from your own kitchen.
Here are a few simple hacks you can use to clean your crockery to get sparkling utensils.
Baking Soda 
Baking soda is that one item in your kitchen you can use to clean anything and everything. It cuts through grease, grime and stains. All you have to do is mix 2 tbsp of baking soda and 2 tbsp of water to create a paste, which you can use to scrub your dinnerware clean. 
Salt and vinegar 
When these two ordinary household products are combined, they form the most effective solution for removing all types of stains. Mix equal amounts of salt and vinegar to form a solution. Allow this solution to sit for 15 minutes on your stained dinnerware. Thereafter, rinse it with clean water and polish it with a gentle, dry cloth to restore its shine.
Tamarind/Lemon 
The acidic properties of both these items can remove stains in an instant. This is a milder method of cleaning and can be used to remove easy stains. Add a handful of tamarind or lemon pieces to a bowl of water. Mix thoroughly with your hands. Then, using a clean sponge, rub this solution on your silver crockery to get rid of any stains.
Milk 
As crazy as it sounds, using warm milk to clean crockery does wonders! Fill a bowl halfway with warm milk and soak your discoloured crockery overnight. The next morning, gently wash your porcelain dishes with dishwashing detergent and dry with a clean cloth.
Most times you can avoid tough stains by washing your crockery immediately after use with dish soap. But if you do end up with stains, you can always use the above suggestions to keep your dinnerware clean and glossy without having to scrub all day. 
Another easy way to get your crockery to shimmer and impress your guests is by buying brand new ones at Tesor World! It's the holiday season, so it wouldn't hurt to splurge on some lovely handcrafted crockery for a festive table setting. Visit our website and browse through an extensive collection of tableware and dining accessories to find the perfect piece for you!