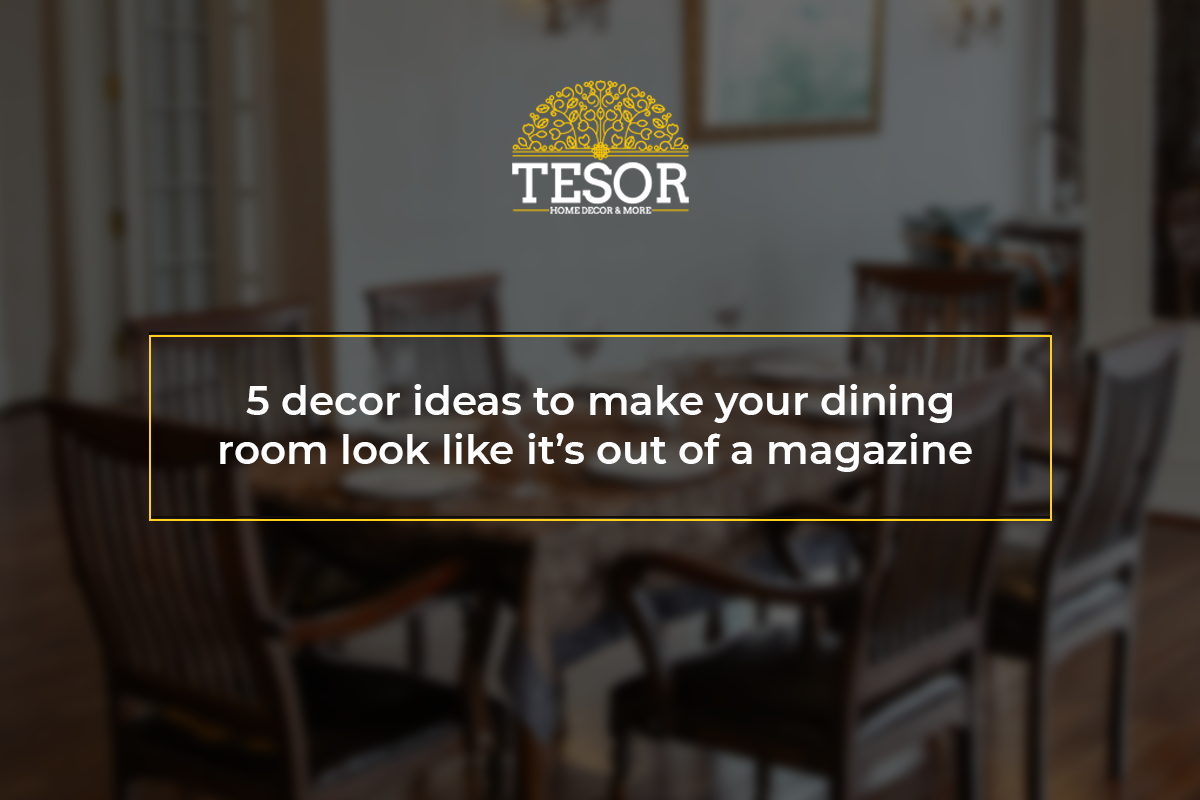 5 decor ideas to make your dining room look like it's out of a magazine!
5 decor ideas to make your dining room look like it's out of a magazine!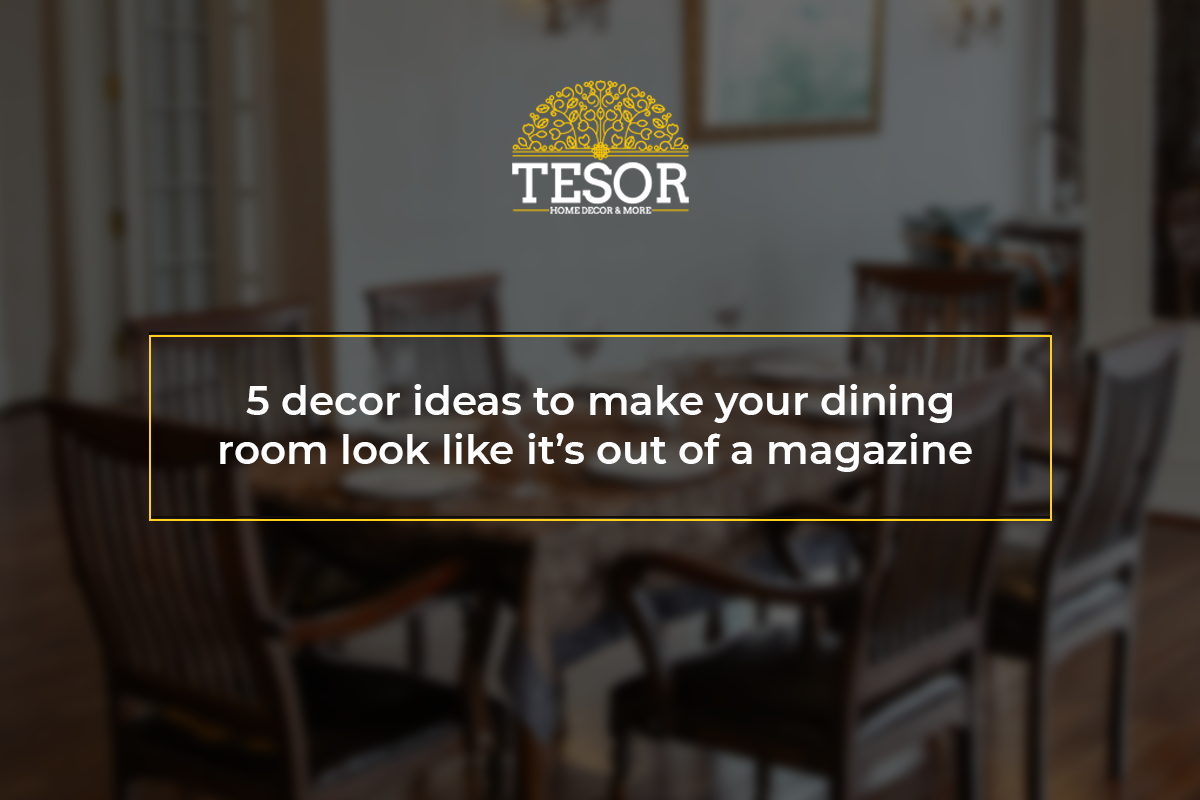 Your dining room is the one place in the house where the majority of family bonding occurs. It's where everyone gathers to share meals and catch up on the events of the day. Well, unless you're the watch-TV-and-eat kind of a family! 
Dining rooms are also the highlight when you're hosting a lunch/dinner party because this is where you serve the entire meal. This makes the dining table an important part of your home decor.
But what makes a dining room? A table and a few chairs around it? Most of you would disagree. If you're reading this blog then that means that you already have the table and chairs part covered, but are in search of something that's missing. A custom touch! 
You can give the room a personal touch with dining table decorating items of your choice. By adding wall decors, matching curtains and drapes and tableware that complements the overall aesthetic, you can create your own style. We've put together a few dining room table decorating ideas to help you find your style and create a unique setting that represents you. 
1. Flowers and vases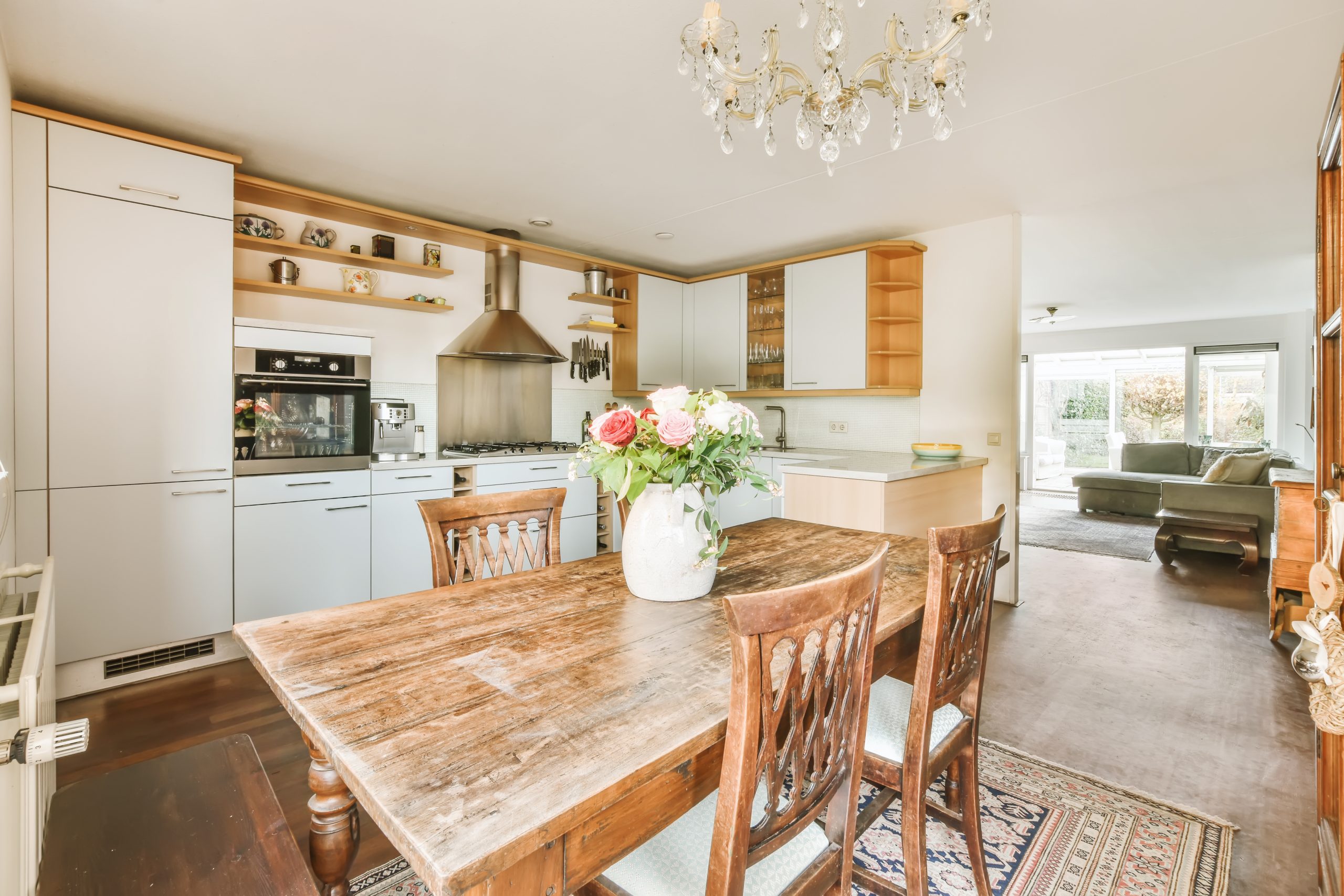 When eating in the dining area, it's not just about the food; it's also about the atmosphere. You can decorate your table by adding dining table centrepiece plants with eye-catching vases. Warm colours like yellow and orange will give the room a rustic character, while green and whites will give it a modern appearance. If you don't have flowers in the colours you want, a large vase in your aesthetic's colour scheme will suffice.
2. Wall decor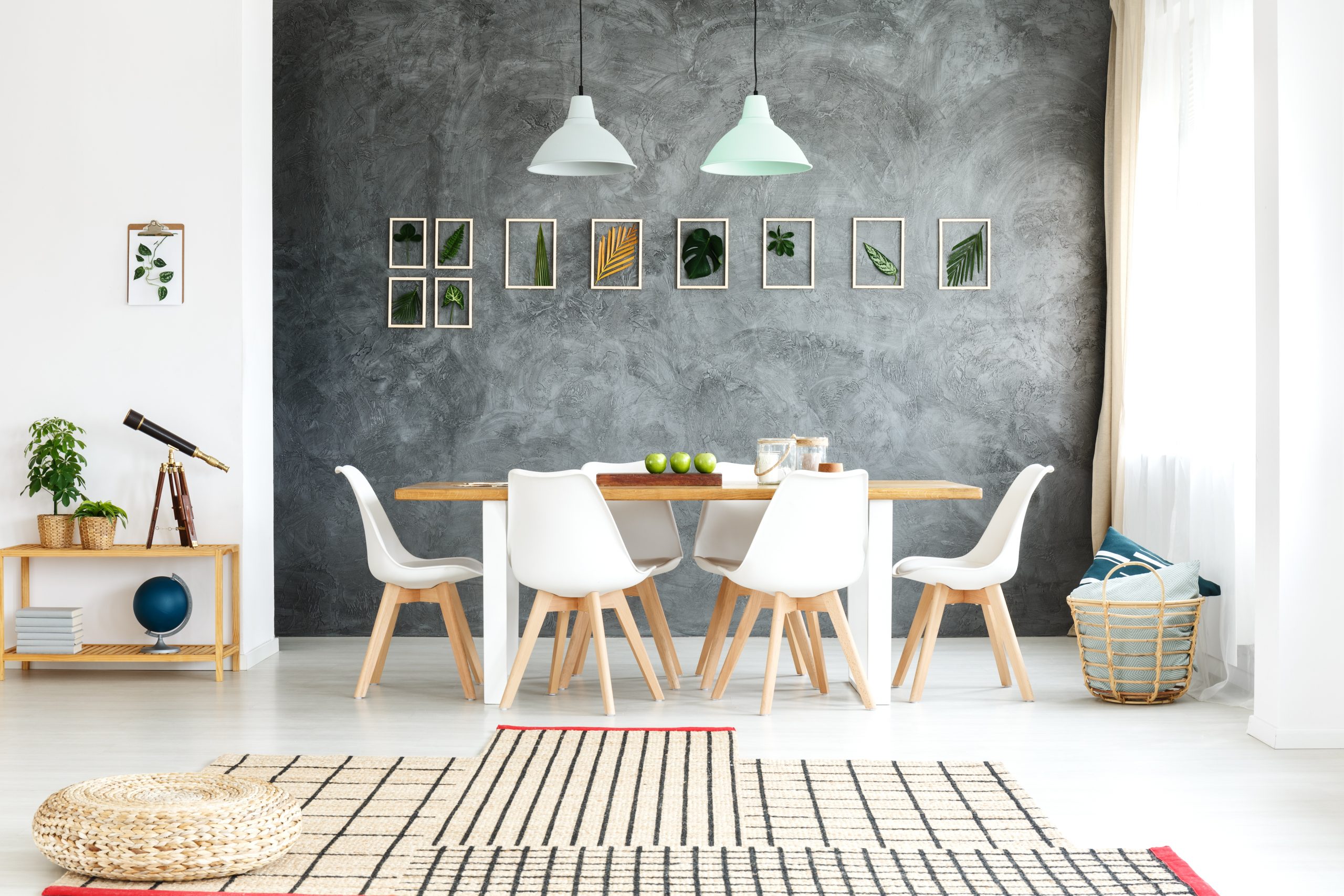 Wall decor can often be used as a great ice-breaker with guests you don't know too well. You can decorate your walls with a variety of items, like ethnic wall clocks, wall art, photo frames, canvas paintings, etc. All of these will give your home an ethereal feel and things to talk about with your new guest.
 3. Snack trays and fruit bowls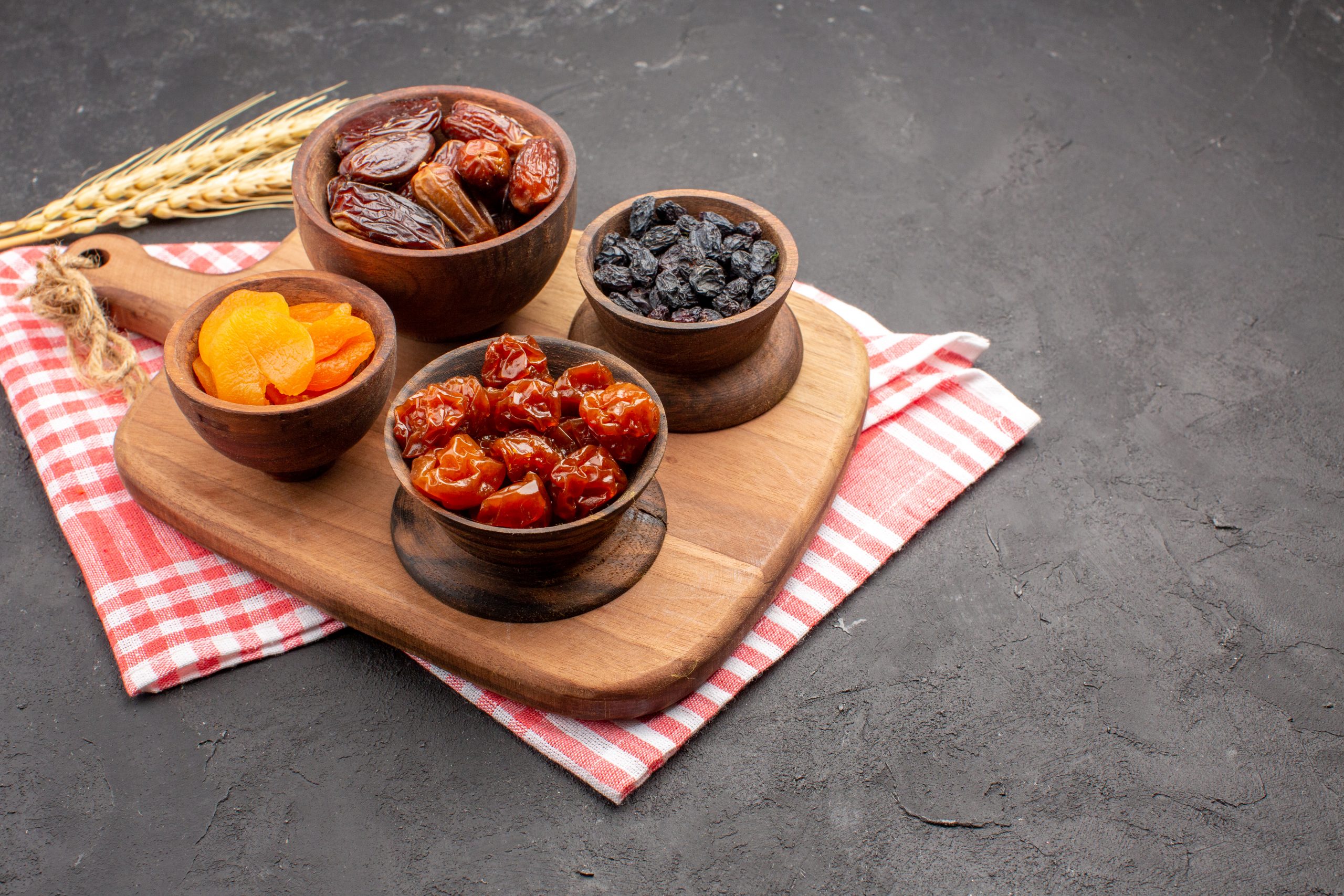 You can make your dining room feel warmer and friendlier by displaying some of your freshest fruits. This is also an excellent opportunity to show off your gorgeous trays and bowls. If you don't have any fresh fruits, set out some candy or nuts, such as pistachios, almonds, or cashews. It's convenient for when you're hungry and adds a cozy feel to the room.
4. Candle centrepieces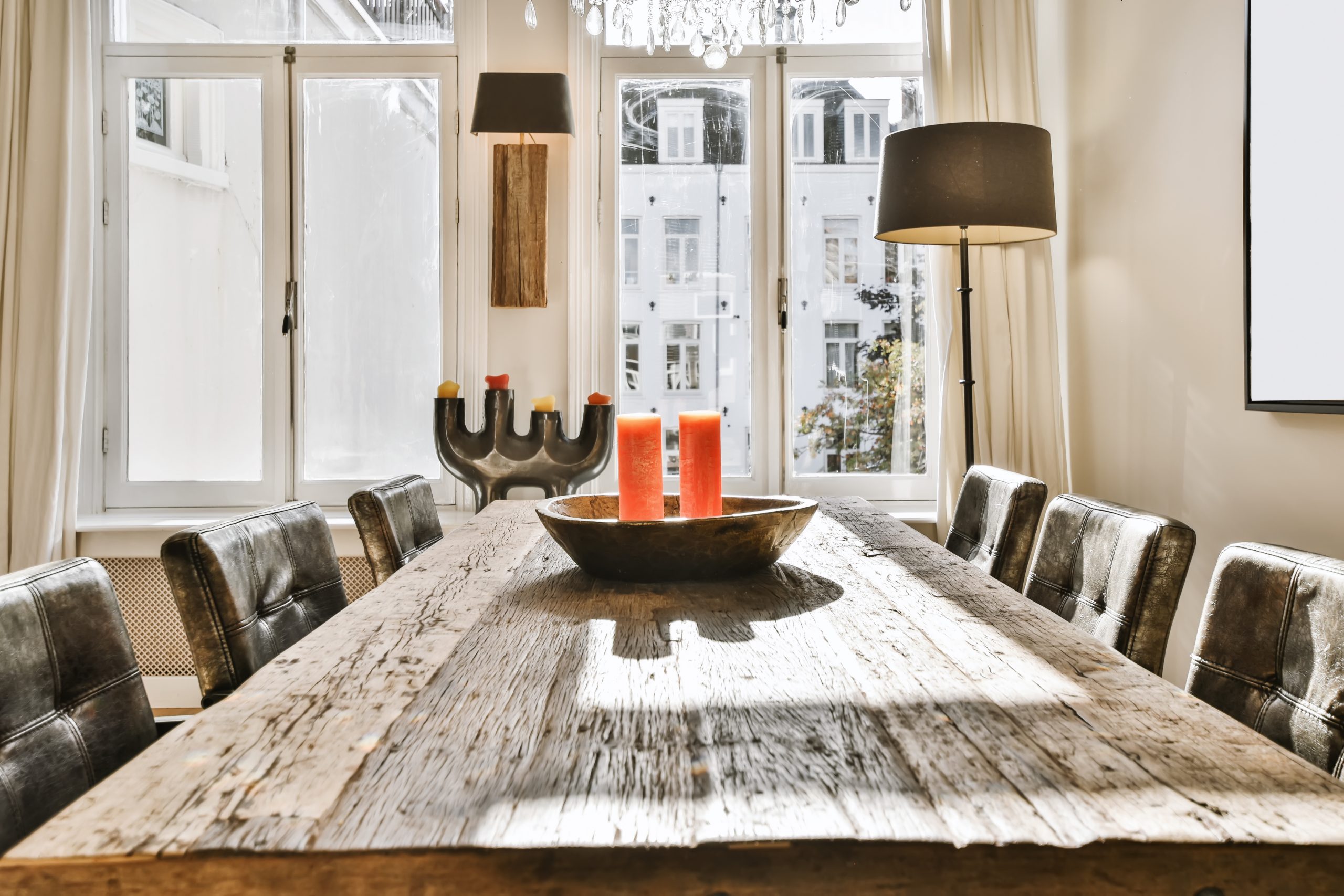 Candle centrepieces are perfect to spark charm and elegance. Furthermore, they are affordable and easily available. If you are looking for dining room table decorating ideas on a budget, this is the perfect choice for you. Add scented candles to create a relaxing atmosphere or decorative candle holders to spice up things. 
5. Showcase your tableware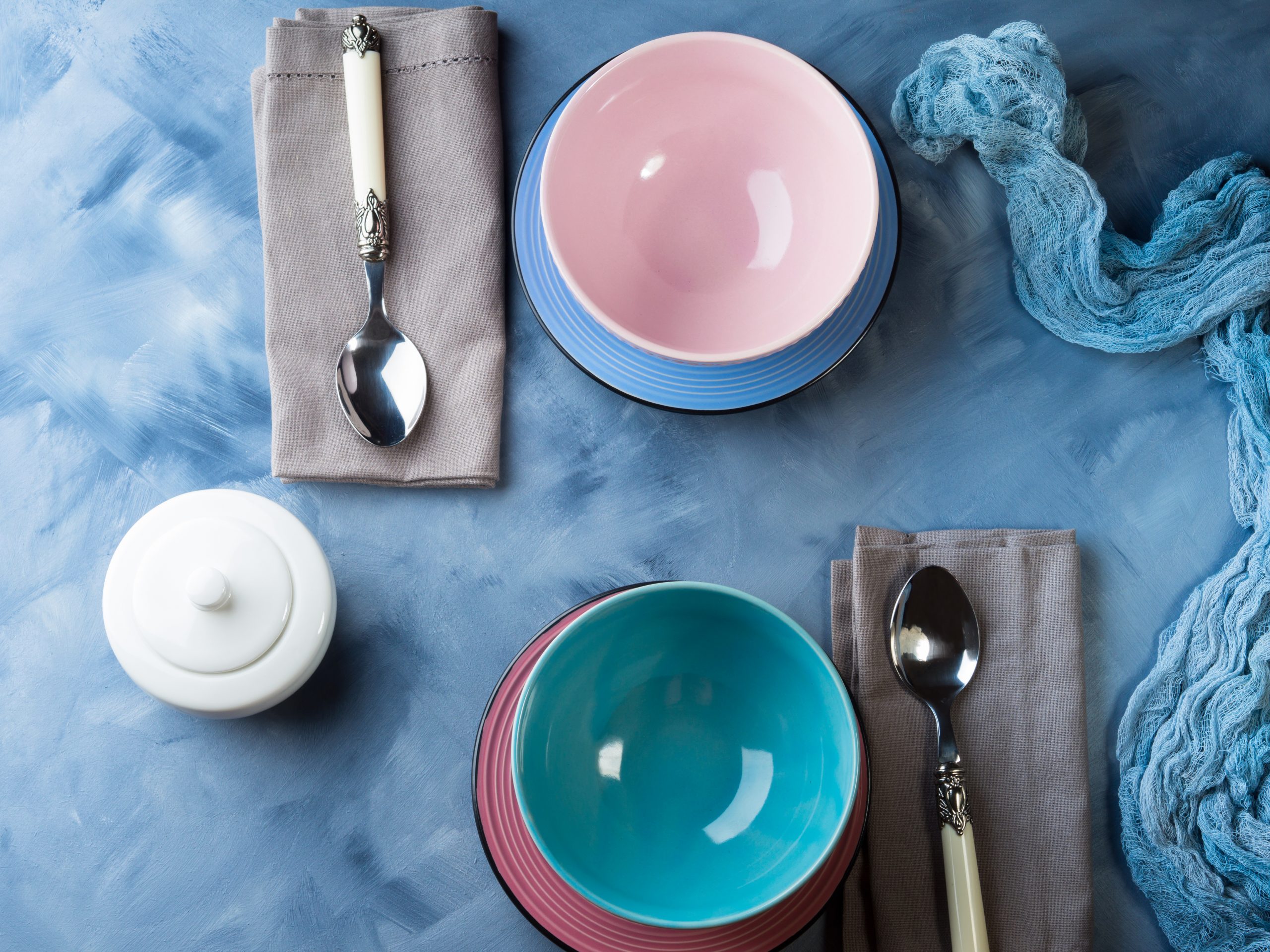 To tie everything together, set out your nicest plates on the table and display your boldest cloth napkins and coasters. Don't let your fancy dinnerware sets go to waste in your cupboards; instead, put them on display as art pieces to add a touch of elegance to your dining area.
If you're a first-time homeowner, you'll undoubtedly have a lot of shopping to do. And it's usually difficult to discover businesses with a large choice of décor products that includes both dining table decor and home decor items for other rooms. Tesor World, on the other hand, has it all! From home mandirs, to metallic wall art, to hanging curtains. Shop now!