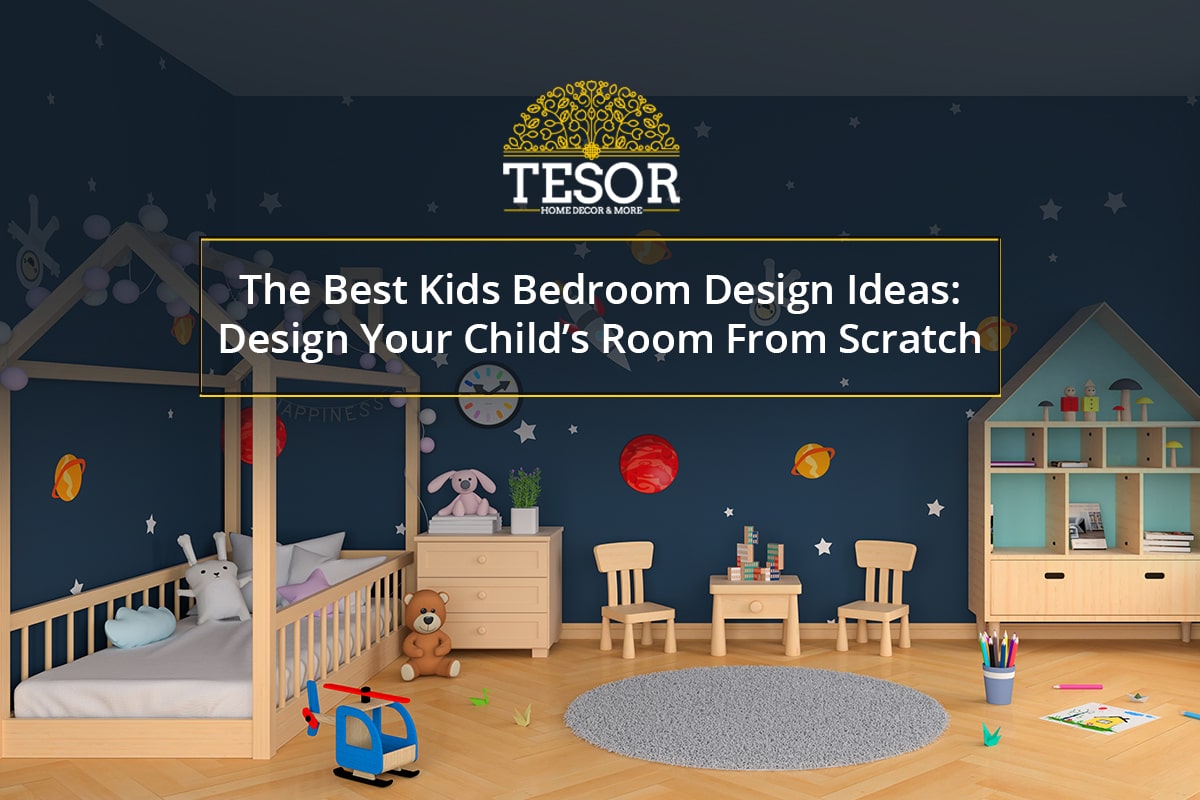 The Best Kids Bedroom Design Ideas: Design Your Child's Room From Scratch
The Best Kids Bedroom Design Ideas: Design Your Child's Room From Scratch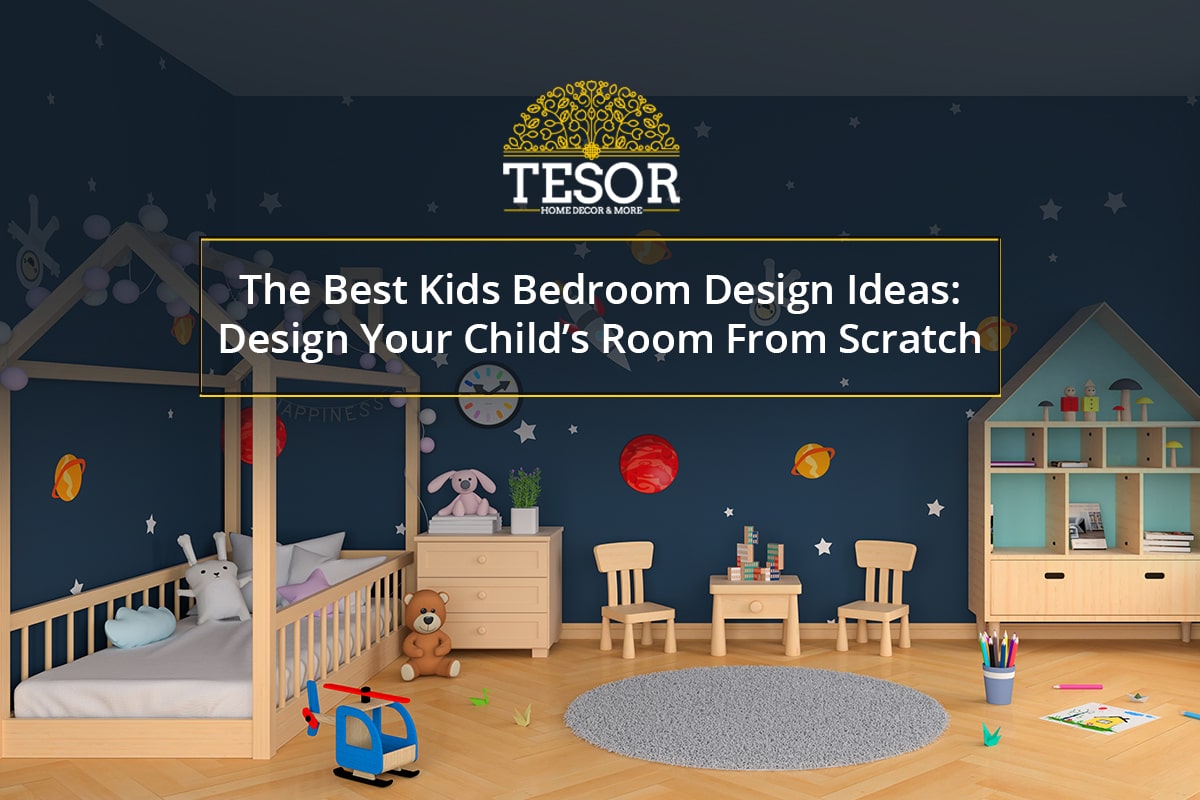 So, you have finally decided to design your kid's bedroom. You may be familiar with designing bedrooms, however, you'll soon find that deciding on children's bedroom ideas on a budget or children's bedroom theme ideas is not an easy task.
A kid's bedroom is their domain to play, create, study and relax. It's a do-it-all space for the youngest members of the household, so it's only right that these spaces demand perhaps the biggest creative input when it comes to decorating. After all, a beautiful, functional room that your child will love both now and for years to come is important.
In this blog, you will find kids' bedroom layout ideas designed to help you identify your child's current wants and future needs, allowing you to strike a balance between practical and aesthetically pleasing. Whether you're starting from scratch, hoping to improve upon an existing space, looking for ideas for children's room design, or children's bedroom ideas on a budget, you'll be able to find the stepping stone you need. So, let's get started!
For Rooms, Think Long Term
While considering children's bedroom theme ideas, even though it should be a fun and creative project, long-term thinking is the way to go. The taste and needs of your child are bound to change over time, so planning accordingly pays off. If you are preparing bedroom designs for two kids, you would have to do so by keeping both their needs and wants in mind.
Rooms get swapped between siblings, or even with you, you could have guests staying over. However, if you consider each of the room's elements, in turn, you'll discover many of them can be future-proofed.
Prioritize Simplicity
When it comes to design for children's rooms, less is usually more. By keeping the décor simple and furnishings to a minimum, you'll create more space to play and provide a neutral canvas that can be easily updated as your child grows. Whether you're working with bedroom designs for a small room or a big one, making the most of your child's space is an absolute necessity.
Paint, Wallpaper, Or Wall Decals?
When it comes to walls, what should you choose? Well, the answer is, it depends. It depends on your needs, it depends on the usability of the room, etc. Here's what these different options bring to the table for you and your children 一
Paint: When it comes to colour, painted walls have the advantage of being relatively quick and easy to update in the future. Bear in mind though, that the darker the shade, the more coats you're committing to for a colour swap.
Wallpaper: Wallpaper is another route worth considering if you're looking to design a kid's room with plenty of personality. Many children's wallpapers are bold and busy, so don't feel obliged to use one on all four walls if it's going to look overwhelming or make the room feel too small. For beautiful wallpapers for your child's bedroom, check out Tesor World's collection of wallpapers.
Decals: Kid's tastes are constantly changing, so instead of taking on a giant project like painting or putting up wallpaper, opt for decals. It also makes for a fun project for you to take on with your kid. The best part is that these are easy to remove as your kids' tastes change.
Play Around With Color, Contrast, and Texture
Wondering what makes the kids' rooms you see on Tumblr or Pinterest look so aesthetic? Careful use of pattern and texture likely has a lot to do with it. The beautiful yet often-neglected components of colour, these important decorating tools are a designer's secret weapon and can take a room from ordinary to breathtaking with just a few added elements.
Instead of adding more decorative items and many things you will have to pick up after playtime, consider adding colour with a rug or some beautiful curtains . It can be tempting to fill a room with teddy bears, cars, and cute toys. But, parents have to stay away from those common mistakes at all costs. In the end, parents are left with bags and boxes of forgotten toys. Instead, think about functional kid's room decor items .
Those were a few pointers to get you started with designing your child's beautiful room. Pick up items that you need for this bedroom or get help with your choices at Tesor World in HSR Layout, Bangalore. Get decor, wallpapers, and so much more of the highest quality by dropping at our store today or you could also view the complete range on tesorworld.com. Or drop a message on WhatsApp at +91 988 604 8525.