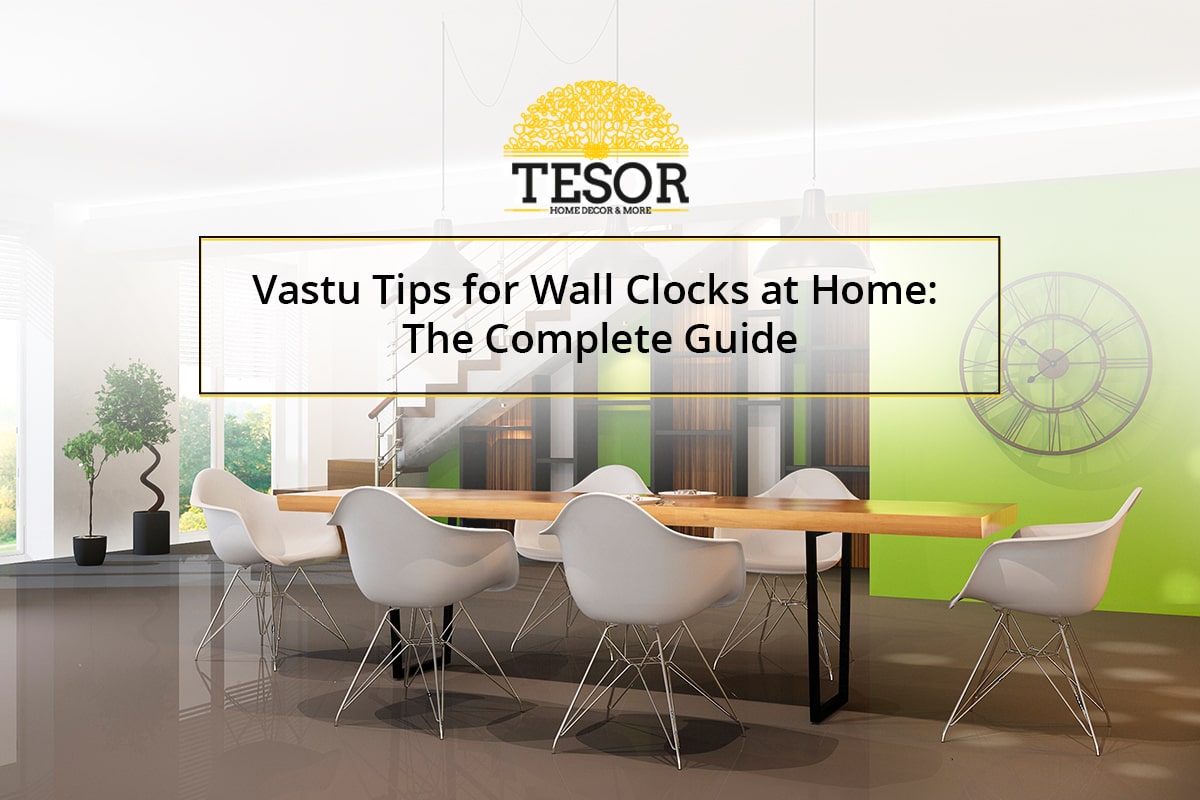 Vastu Tips for Wall Clocks at Home: The Complete Guide
Vastu Tips for Wall Clocks at Home: The Complete Guide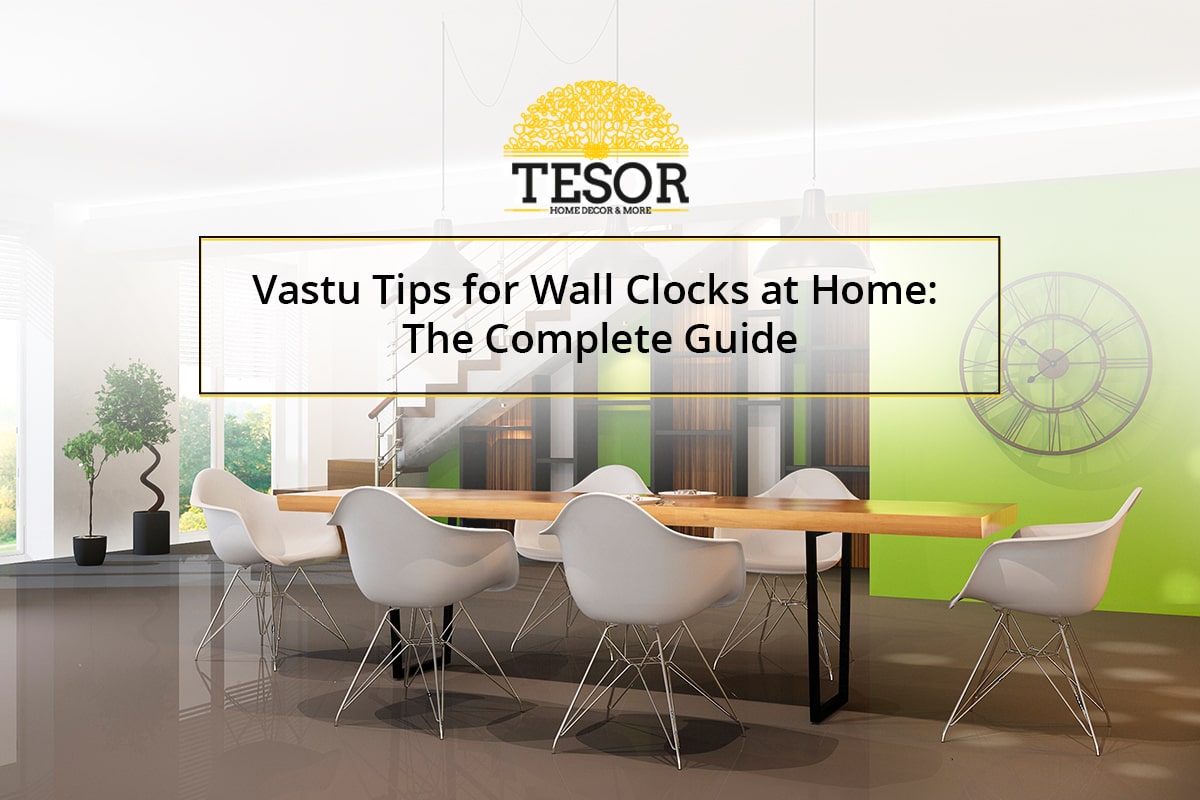 Calendars and clocks exist to measure time, but that signifies very little because an hour can feel like an eternity or pass in a flash depending on how we spend it. 
Digitalization has made the utility of beautiful wall clocks redundant. However, they still find a quiet corner and application as simple decorative pieces in most homes. Usually, clocks are placed without being given much thought. We don't even consider whether the location is right or wrong. The simple fact is that most of us hang our clocks at a place where we can easily know the time. 
While one can enhance the aesthetic of the house with designer wall clocks, it is always important to consider and follow the rules laid out by Vastu Shastra. So, here are some Vastu tips for wall clocks at your home and answers to some common questions we get!
What Direction Should Wall Clocks Face According to Vastu? 
It's believed that clocks that face the northern lights will bring you good fortune and happiness too. The ideal wall for wall clocks would then be a northern one. As per Hindu culture, Kubera — the God of Wealth — rules over the North. Indra, the King of Gods, exercises dominance over the East. Placing a wall clock in either a northern or eastern wall can increase prosperity. 
Also, the north direction is ruled by the planet Mercury which stands for better communication and business. 
Where To Position a Wall Clock?
One should take care not to hang wall clocks above any entrance in the home. They should also not be placed above the level of any door frame in the room. The eastern one is the best wall to place a wall clock in the bedroom. 
The ideal alternative is the north orientation. If you sleep with your head in the south direction, the wall clock should specifically be facing towards the north. Another important thing to ensure is to place the wall clock far away from the bed. 
Which Shape of Wall Clocks Should You Buy According to Vastu?
Different clock shapes and types bring about different results. It comes down to your preferences and needs. Here are some wall clock types that may appeal to you and the significance of their Vastu一 
Pendulum wall clocks: They have a classic appeal and their oscillation symbolizes a good flow of energy, as per Vastu.
Circular wall clocks: Choose clocks that are round as it is the simplest shape that will help boost the overall positive energy of any space.
Metallic wall clocks: The ideal direction to keep a metal wall clock or a clock with grey or white hues, is the north.
Wooden wall clocks: Wooden wall clocks are suitable for the east wall of the room.
Other Vastu Tips:
Placing a clock in the west or south should be your last option. North and East directions are believed to rule over the north. 

Make sure all the clocks in your home are fixed below the level of door frames and doors.

Clocks that are not working, damaged, or very old should not be kept on walls since they spread negative energy in the house. 

Avoid keeping the wall clock away from the wall where the headrest of the bed is placed. 

Never display clocks outside the house. 

Clocks that reflect memories of bad times, poverty, etc., should not be kept in the house.
So, there you have it, a few Vastu tips to bring positivity and happiness into your life. If you're looking for wall clocks that serve a special need according to the Vastu Shastra or are looking to purchase one for your household, Tesor World is the best place to find beautiful wall clock pieces online. You could even  visit Tesor World, the best home decor shop in HSR Layout, Bangalore, today to get specialized guidance for home decor, wall decor, room designs and so much more! Or drop a message on WhatsApp at +91 988 604 8525.