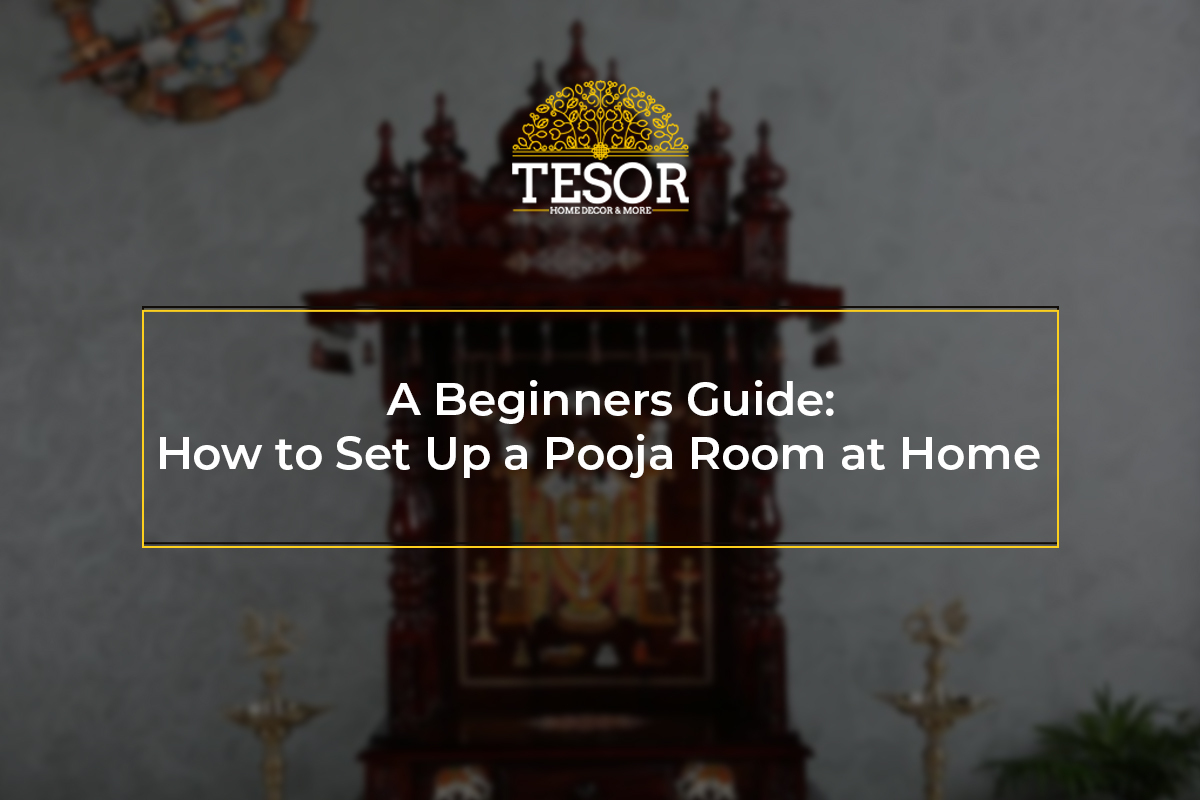 A Beginners Guide: How to Set Up a Pooja Room at Home
A Beginners Guide:
How to Set Up a Pooja Room at Home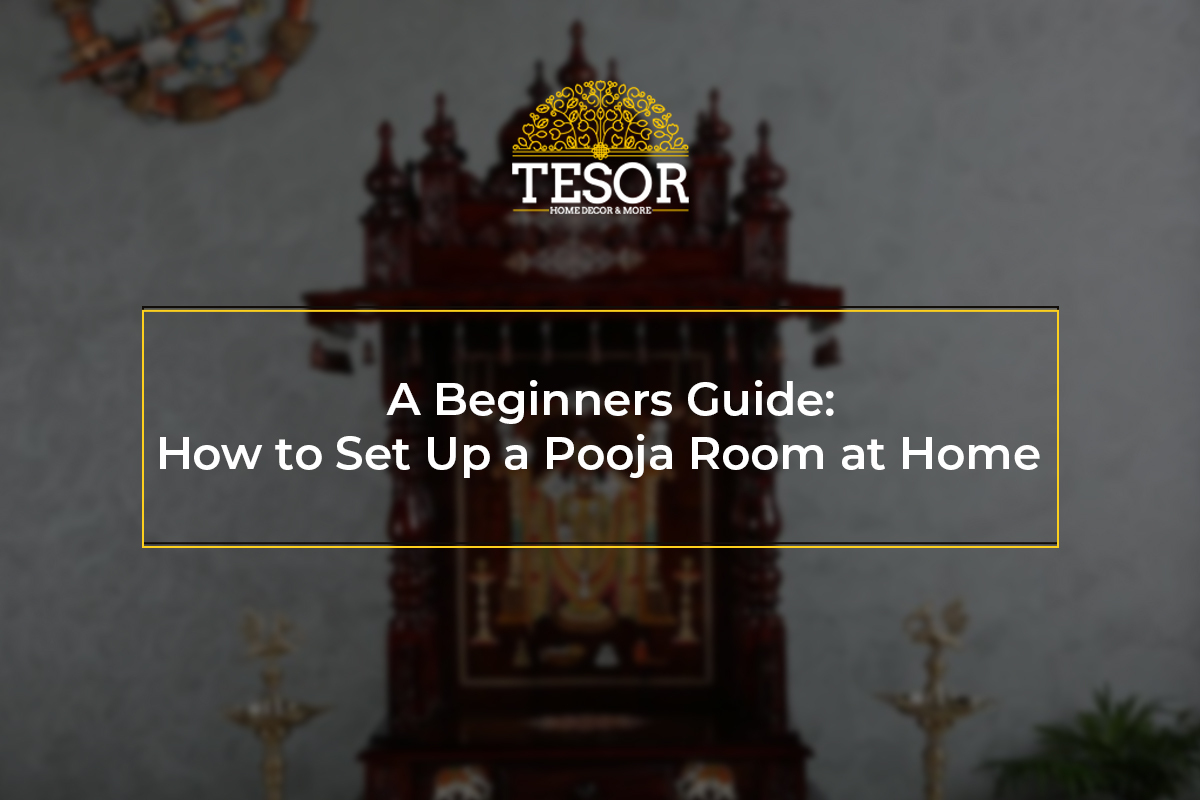 Are you someone who recently moved into a new place and is looking for pooja room setup ideas? We've got your back! Continue reading to find out how to create the perfect space for serenity and spirituality!
The pooja room, according to Vastu Shastra, is critical for harnessing and disseminating positivity throughout your home. It should not only be sacred but also create a divine aura with placements that bring prosperity and peace to your home.
In this blog, we'll go through the different aspects of setting up a pooja room, the direction in which the pooja room should be, and the various items that increase the aesthetics of your pooja room. 
1. Placement and direction
The most crucial step in setting up your home pooja mandir is choosing a suitable location. Placing the mandir or pooja unit in the wrong direction could be inauspicious. According to Vastu Shastra, northeast is the best mandir direction since it allows for the most sun energy to be absorbed. If the northeast option is already taken, you can align the pooja room in a direction between the north and east directions. 
2. Arranging deities
According to Vastu Shastra, it is preferable to avoid installing idols in a pooja room. Divine pictures, on the other hand, are an ideal choice. If you insist on placing an idol, it should be no more than 9 inches tall and no less than 2 inches wide. Around the idol, air must flow freely in all directions. The idol should be set a few inches above ground level, away from the walls.
When it comes to placing pictures, Lord Ganesha is positioned in the centre. Male deities should be put on Ganapati's right side, while female deities should be placed on his left.
3. Pooja room accessories
When it comes to decorating and accessorising, you'll find various pooja room setup ideas on the internet. However, make sure you are following Vastu tips to avoid any mishaps. Some of the important ones are as follows – 
Always decorate the pooja room with fresh flowers. 

Do not place photos of deceased relatives or pictures that remind people of war, death, or any negative event. 

Copper should be used for worship utensils such as plates,

kalashas

, etc.

Utensils like lamps and bells can be made of brass.

If possible, place a coconut on top of the Kalash, and a coin and betelnut inside the Kalash. 

A conch should be placed in the home mandir, if possible.
Follow these Vastu Shastra tips to a T and you'll be able to set up a pooja room that radiates spirituality and positivity. You can also explore pooja room decor ideas that complement your interior design.
Once you've got all the Vastu instructions listed out, it's time to shop! Get the finest quality teakwood and rosewood mandirs with exquisite inlays and patterns at Tesor World. 
Besides being known as one of the best pooja mandir shops in Bangalore, we also have a beautiful collection of brass idols and paintings of gods and goddesses perfect for your home mandir. Browse our collection of home decor items now!