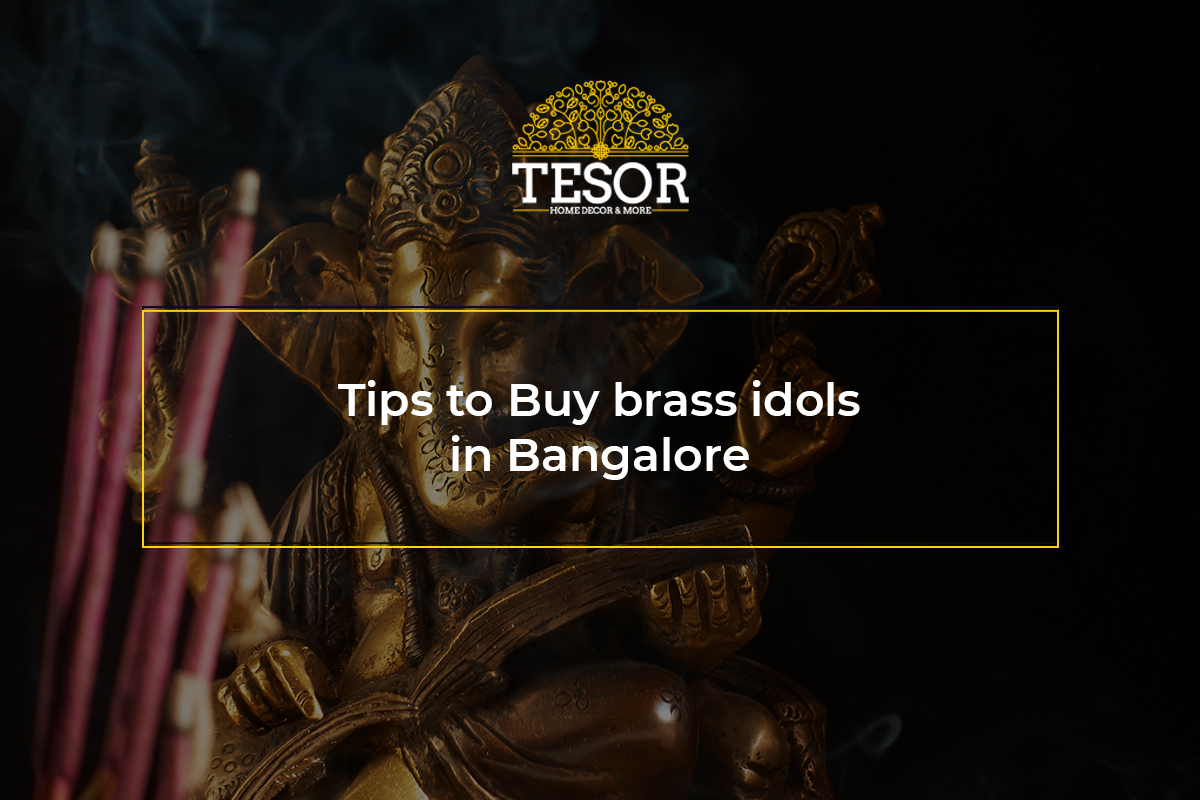 Tips For Buying Brass Idols in Bangalore
From time immemorial, brass items have been known to evoke a sense of warmth and tranquillity and add a touch of aesthetics to interior decor. Most Indians keep brass idols in their homes as they're believed to bring an energy of positivity and good luck and ward off negative energies. However, while buying brass idols in Bangalore, there are a lot of factors that one must consider to ensure that the idol is authentic and offers the best value for money, as it is a one-time investment.
In this article, you'll learn a few tips that'll assist your next purchase of brass idols. Before we begin, you may ask why brass and not just any other metal. Here's why.
Why Brass Idols?
First and foremost, brass idols have been worshipped for centuries in India and evoke a rich sense of tradition and culture.
Secondly, brass idols are known to remind one of their roots and are much easier to clean than other metals.
Therefore, incorporating a brass idol in your living area or puja Mandal can elevate the energy in the room and help you feel more calm and devotional.
Now, let's look at a few important factors to keep in mind while buying brass idols or brass items for the home.
Three Tips for Buying
Brass Idols in Bangalore
1. Material Quality
Before making a brass-related purchase online, you must ensure the material's quality and authenticity. It's impossible to judge the quality by simply looking at a picture of a brass idol. Hence, it would be best to read the website reviews and the item description thoroughly before buying.
Most online websites mention an idol's dimensions, weight, and finishing. However, it's always advisable to read all the reviews and the return policy before purchasing.
Many statues & idol shops in Bangalore sell brass items at an affordable price and standard quality. If you're buying from a store, ensure that you get a receipt and a seal of the product's authenticity.
2. Packaging 
When shopping online for brass idols in Bangalore, ensure the item has been packed safely before delivery. Idols of deities should especially be packed with care as they have a high devotional value.
Besides, if brass idols are loosely packed, there is a chance that any external force or pressure can cause scratches or damage to the material. Although brass is a sturdy material with great bending capabilities, any brass item you order should be packed carefully, with multiple layers of protection around the material.
Once again, the best way to know whether a seller is packing the items well is by checking the reviews.
3. Vastu Alignment
Vastu refers to the energy and spirituality that a product carries. According to Vastu Shastras, metals such as gold, brass, and copper have strong energies and must be purchased with much consideration.
Therefore, while purchasing brass idols from home decor stores in Bangalore, make sure the sellers have an idea of the basics of Vastu Shastra. You should also consult an expert about buying an item that brings positivity and joy to your household.
4. Size of the Idol
When purchasing an idol online, it can be difficult to estimate its actual size. Hence, if you are buying brass idols, ensure you are aware of the actual size before making a purchase. The last thing you want is an oversized or undersized idol for your home.
It's also a good tip to ask websites to post a picture of the idol next to a common item for a size comparison.
Buying
Brass Idols in Bangalore
To Accentuate Your Home Decor!
By buying brass idols in Bangalore for your home, you will be able to incorporate a sense of tradition and finesse into your decor. It's also a great opportunity to support local artisans and sculptors who commit hours to make intricately detailed and beautiful brass idols.
Check out the exquisite range of brass idols and decor items by Tesor, and purchase brass products that are one hundred percent authentic and carved to perfection!