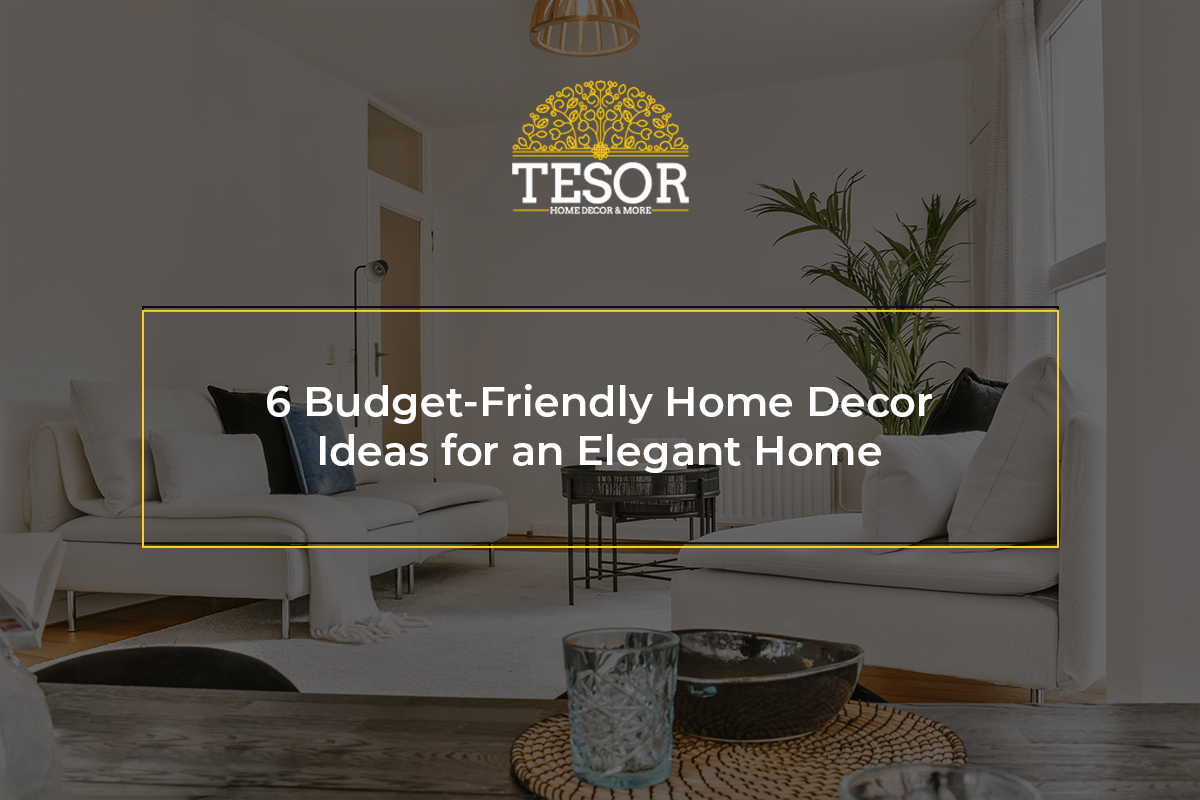 6 Budget-Friendly Home Decor Ideas for an Elegant Home
6 Budget-Friendly Home Decor Ideas for an Elegant Home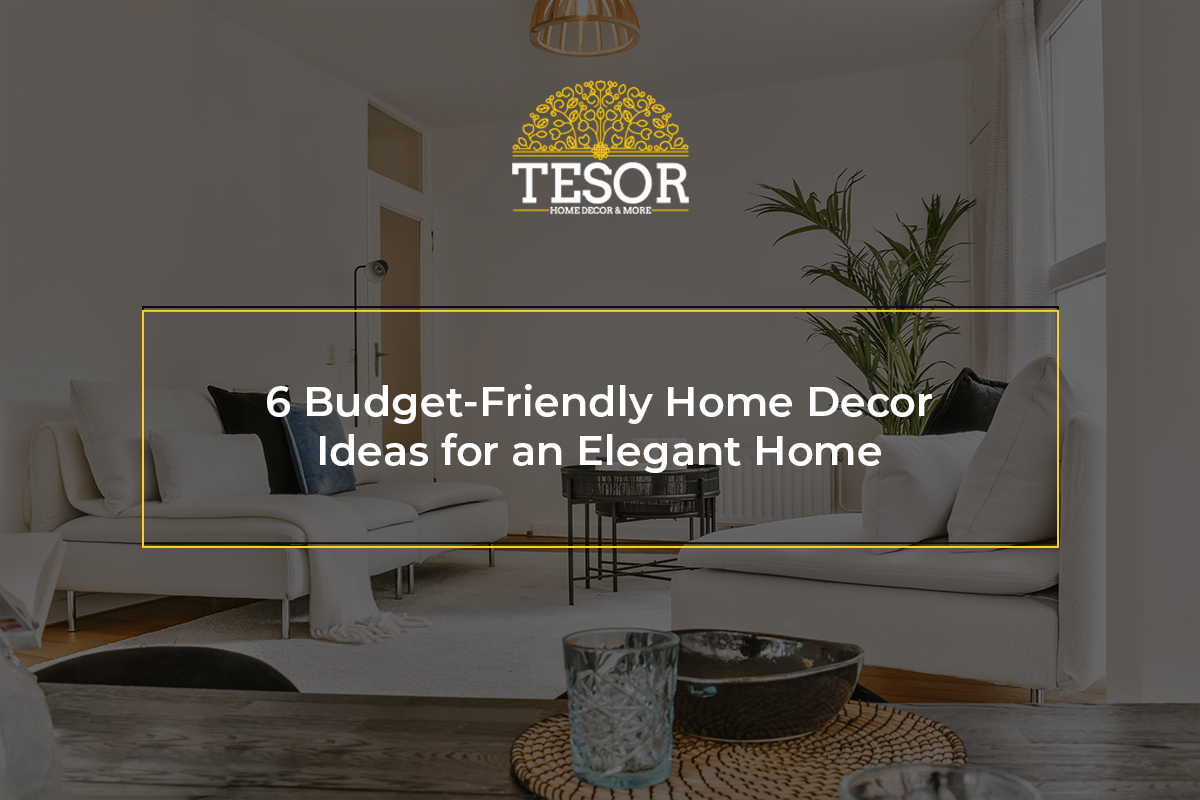 Designing a beautiful, comfortable home may seem like a big endeavor, but it need not put a hole in your pockets. The challenge in looking for budget-friendly home decor ideas on a limited budget is to discover stylish yet reasonably priced furniture and design ideas. 
Home decor in Bangalore, or anywhere else really, on a budget is easy once you make a few great purchases. The colour palette, ornamental items, or furniture arrangement can all be changed gradually without having a significant impact on your budget.
We've put together these exciting budget-friendly home decor ideas to liven up your place this year:
Add life with plants
Plants lend an ornamental element to any space in your house. A potted plant, as a centerpiece on your coffee table or a hanging plant to spruce up the vacant corner space, is one of the more popular low-cost wall decor ideas that can add a natural element to your home. Give your living space a little more life by looking for vegetation with unique leaf forms or bright colours. Realistic-looking faux plants are a great choice if your living area lacks natural light or if you want to avoid the hassle of maintenance. 
Be bold with your furnishings
Create a fashionable living area on a budget by using just a few statement pieces. Invest in furniture with eye-catching shapes, high-impact fabrics or finishes, or bright splashes of colour. Vibrant, eye-catching, budget-friendly wall decor ideas such as canvas paintings, ethnic wall clocks, metallic wall art, etc. are some of the elegant accents that are sure to get people talking. For a contrasting impression, combine them with light-colored walls, adaptable upholstered furniture, understated window treatments, and delicate decorations.
Wallpapers to make your walls come alive
Wallpaper ought to be your first choice when looking for budget-friendly wall decor ideas. Although wallpaper is frequently more expensive than paint, you can use this low-cost home decor idea sparingly to create a motif. Use wallpaper to embellish any small wall area, such as the backsplash below kitchen cabinets or the area behind built-in shelves. Use wallpaper to cover the surface of an end table or the panels and drawers of a wardrobe. Making a square of patterned wallpaper behind your bed will provide the impression of an expensive headboard.
Light up your space with scented candles
Enchant your olfactory senses every time you enter your home by adding candles with a light, fresh scent throughout your house. You can arrange them on your bedroom tables, fireplace mantel, bathroom vanities, and kitchen countertops. Find fragrant candles that light all summer long, whether they include delicate scents or fresh blossoms.
Scented candles are one of the most popular and low-maintenance budget-friendly home decor ideas for your home. Get them for your home right here.
Make your space blossom with florals
Floral patterns never go out of style. If you've been considering incorporating this classic style into your home, now is the time. Everything has floral patterns, including the throw pillows, the wallpaper, and the drapes! It's a quick trick to bring summer flowers inside without having to bother about watering them! And if you're okay with displaying some maternal instincts, get actual flowers in combination with your house plants and enhance the olfactory effects of your scented candles.
Frame your house in style with curtains
Curtains are one of those captivating elements of home decor that create the tone of any room. To satisfy any aesthetic needs, they offer a vast variety of textures, materials, colours, and patterns. Want to seem elegant? Choose curtains that pool on the floors.  ant a relaxed but cute aesthetic? Choose apron curtains that extend up to 4 inches from the window sill. You can also outfit your space with valances and pullbacks if it wants to feel regal. Find the perfect fit for your home on our website
And last but not least, take your time! Your living space is a reflection of all that you are. Consider your options and look for new and exciting ideas before you start decorating. Start with this guide on DIY home decor ideas. Then, visit our website for a collection of a wide range of products to help you make your living space feel like home.