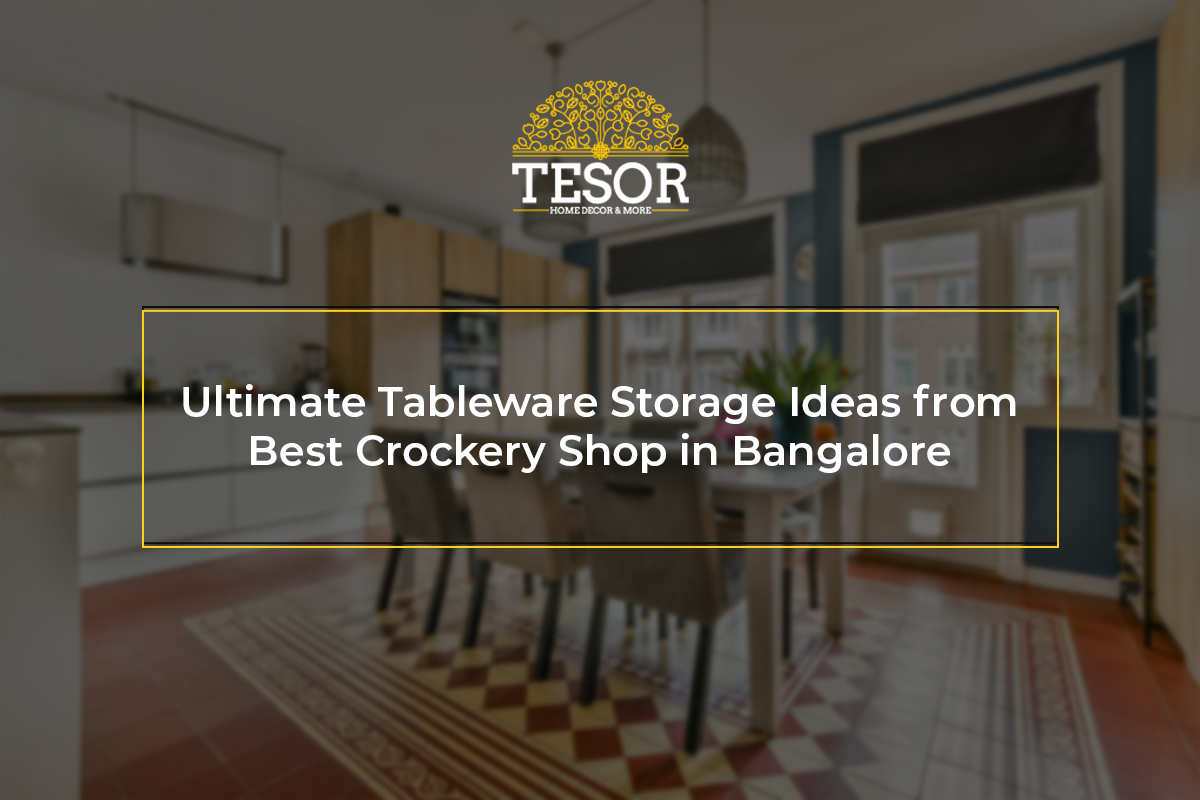 Ultimate Tableware Storage Ideas from Best Crockery Shop in Bangalore
Ultimate Tableware Storage Ideas from Best Crockery Shop in Bangalore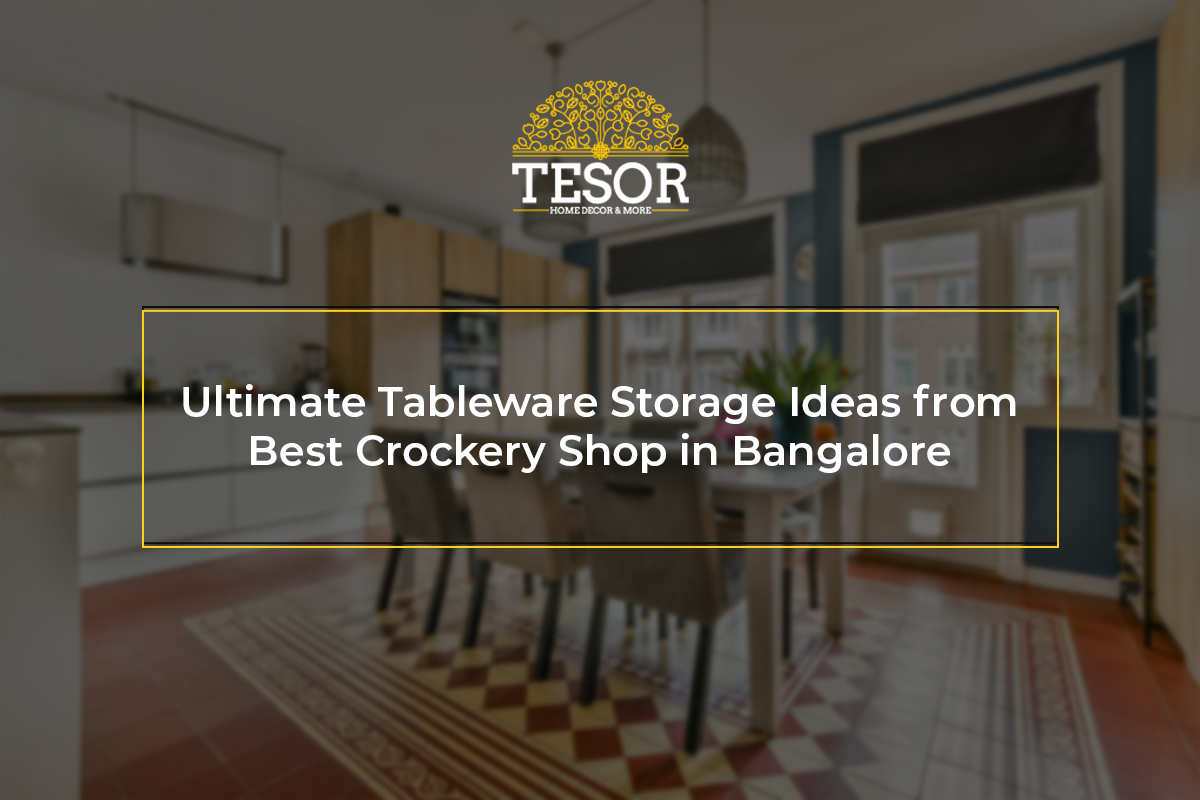 Most often what entices a person to enjoy a good meal, even more than the meal itself, is classy crockery and elegant tableware. Wouldn't you want your food and your house to get a royal touch? You can get all this and more so that you can make every meal of yours feel super luxurious, then check out the best crockery shop in Bangalore – Tesor World. It has a lovely collection of stylish tableware to set a great mood for every meal of yours!
How to know which crockery is the best to use?
Crockery and cutlery come in all types of shapes, materials and styles from bone Chinaware, to melamine, terracotta to porcelain, glass and many more. So yes, it is quite hard to pick the "best" type of crockery.
While all types of breakable crockery require using and storing them delicately, it would be better to buy your crockery as per your usage. If you wish to have separate crockery for special occasions and keep another set for daily use, then using crockery made of glass, porcelain, terracotta and other such materials would be recommended.
If you wish to use crockery that not only looks good but has higher durability for daily use, then choosing crockery made of porcelain or bone China would be ideal. Bone China is also a type of porcelain and this material is highly durable, sturdy and most often dishwasher, microwave and oven safe as well, that is, if your porcelain or bone China crockery has no metallic designs on them.
But if you still wish to pick the safest option for daily use of crockery, then you can go in for metal or melamine ware. 
Important Kitchen Crockery Storage Ideas to Keep in Mind
If you are someone who is big on serving and presentation and simply loves collecting all types of crockery and other tableware, I'm pretty certain that you may often look out for the right ways to store your crockery without the risk of breaking or chipping them.
Check out these simple kitchen crockery storage ideas that you could use.
Use a storage rack for your plates and cups
All you need to do is purchase a good storage rack specifically designed for plates and cups, which can be permanently fixed into one of your cabinets or even on your wall. This will help you store your plates vertically along with your cups in an organized way, making it super easy to access.
Use the "stack hack" for other crockery
The stack hack is as simple. If you have limited storage space in your cabinets or kitchen drawers, then the best way to store your larger crockery like serving dishes and other stuff like soup and dessert bowls is by stacking them up vertically. This hack will help you save a lot of space. The stack hack is simply placing your larger crockery right at the bottom and then working your way up placing the smallest ones at the top of the pile.
In addition to this, if you weren't able to fit in all your dinner and serving plates on your storage rack, stack the up horizontally placing one on top of the other and letting them sit right at the bottom of the crockery pile.
Invest in open shelves or storage racks
While most often people try to move things around in their cabinets to "make space", their walls are lying bare. Well, if you get a few open shelves fixed on your walls or invest in a few open racks, it will give you a lot more storage space so you won't need to cramp up your cabinets.
Store cutlery separately
It is very important to keep your cutlery organized. This means that you need to designate a drawer or one part of your drawer (depending on the quantity of cutlery you have) just to store your cutlery organizing your forks, knives, tablespoons, and teaspoons, serving spoons and ladles all separately. This will help you to easily pick the cutlery you want to use and needn't have to hunt for it in the drawer.
You can also place your cutlery in vertical storage shelves permanently fixed on your wall for easy access and space-saving. 
So as we close out this blog, remember that if you are looking for the perfect home décor store in Bangalore to shop for good crockery or if you are even just searching for a few unique crockery designs ideas, then Tesor World should be your go-to store!