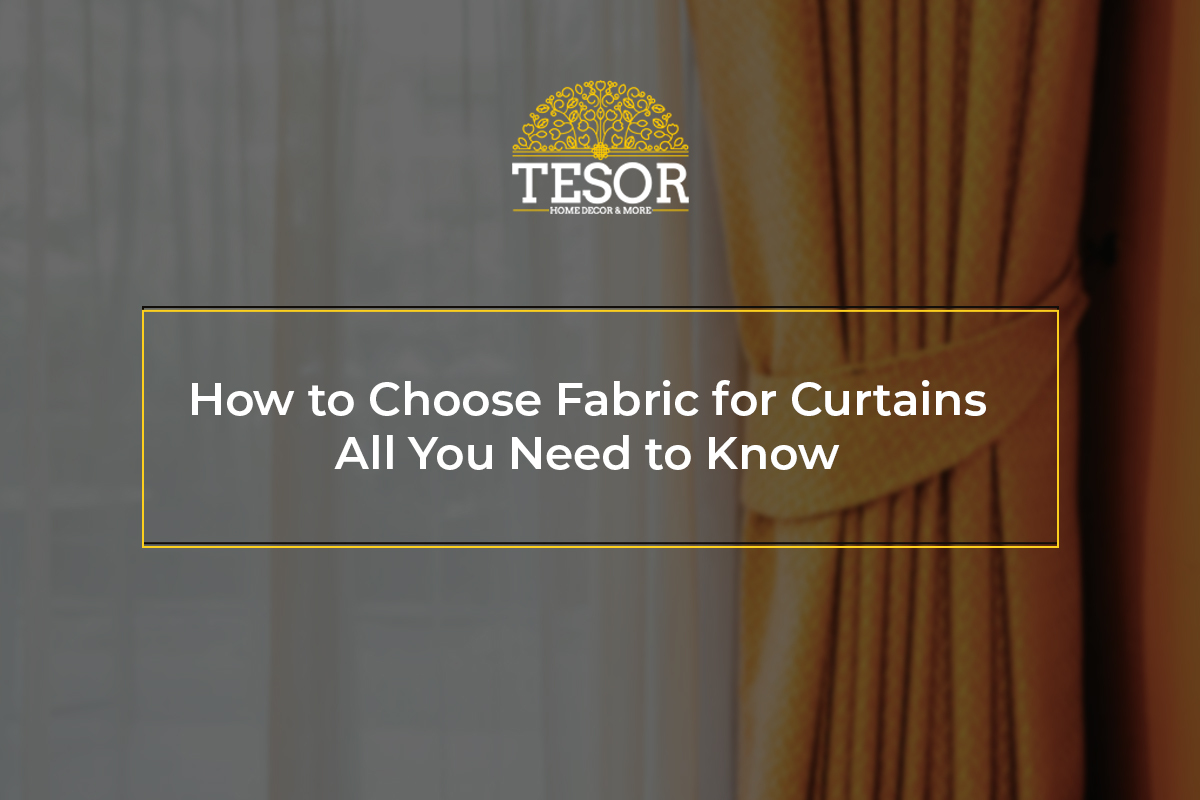 How to Choose Fabric for Curtains — All You Need to Know
How to Choose Fabric for Curtains — All You Need to Know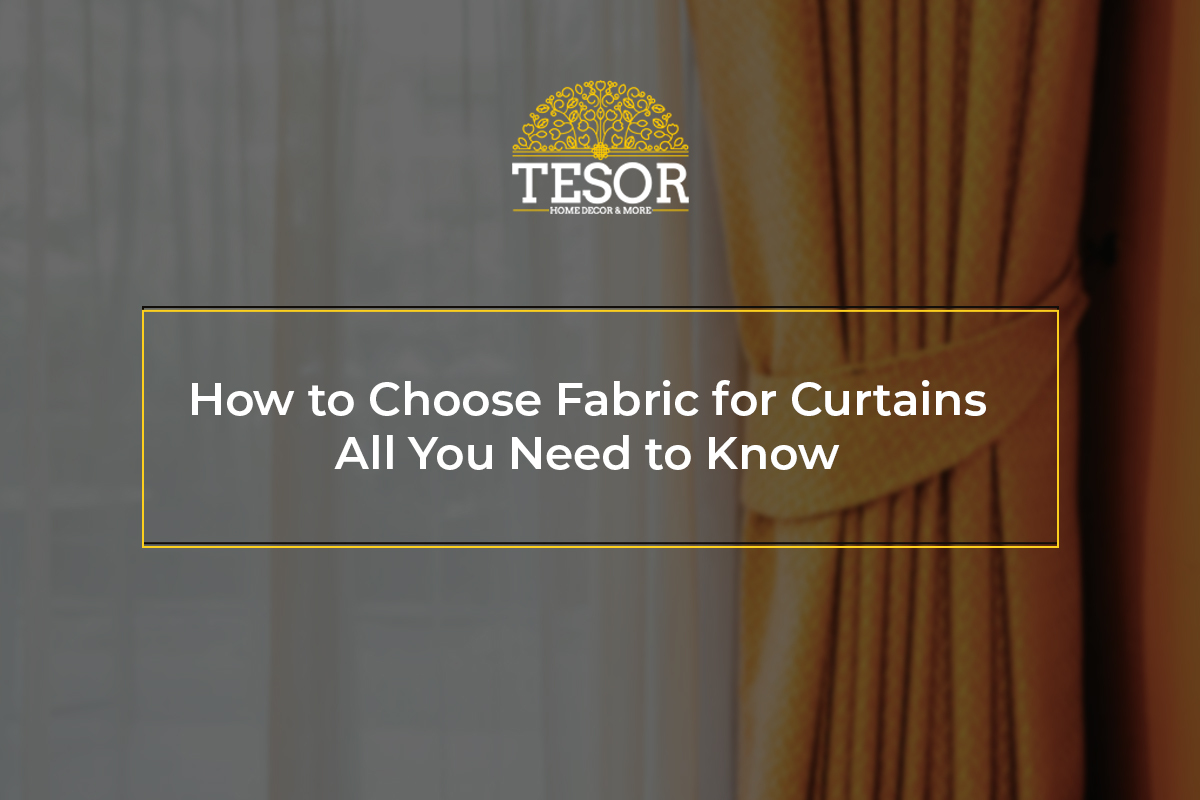 Curtains play an integral role in defining the ambience of your home decor. A vibrant set of curtains can immediately boost the aesthetic appeal of any room in the house, so it's essential to know how to choose fabric for curtains according to your space and wants.
Colour, texture, and costs are all important factors to consider while selecting the best curtain fabric. Different types of curtain fabrics have distinctive looks and feel, and come with their own set of advantages, disadvantages, and defining qualities. Choose the best curtain fabric for each room in your home depending on the look you want to go for.
Allow us to make your life easier with this All-You-Need-to-Know guide on how to k choose fabric for curtains of your dreams.
Let's get right to it!
First Considerations
Here are some key factors to consider while deciding on the different types of curtain fabrics:
Material density
Think about the amount of privacy and natural light you want seeping through your space. This will immediately help you narrow the fabric types to the thicker ones if you want more opacity and privacy. Or the opposite, if you're a sun person and aren't worried about peeping toms.
Weight
A thick fabric, like velvet or canvas, offers extra insulation as well as privacy. Plus, they won't fly around because of strong winds. Don't forget to consider the strength of the curtain rods while choosing a heavier material to ensure the curtains don't come falling down.
Opacity
Yet another factor that is closely tied with privacy. We all like a bit of privacy, despite what some social media tycoons like to believe. Curtains made from a thicker fabric are, naturally, going to be more opaque. And if you are a light sleeper who needs pitch darkness for a good night's sleep, opacity is a big consideration for you when picking the curtain fabric for the living room.
Colour
The colour of the curtain must be picked to complement the general decor of your home. A similar colour might seem and look different within the same decor scheme depending on the material. And don't forget the utility of the colour you choose. For instance, light colours are more prone to dirt and stains whereas dark colours are more susceptible to fading from exposure.
Picking the Right Curtain Fabric
Once you have determined the various criteria that are important to you when it comes to choosing the best curtain fabrics for your home, filter through the variety of textiles available based on their benefits and drawbacks. The following are some of the most popular different types of curtain fabrics chosen by homeowners looking for curtains.
Cotton
The most common (or popular, if you're a glass-half-full kind of person) choice of fabric for curtains. Versatile, adaptable, and available in a variety of styles and patterns. Cotton affords a classic vibe to a space and a clean aesthetic. Its relatively lightweight quality means it's on the lower side in terms of opacity, as well as quite flowy. You can always get additional lining added if you're looking for extra sturdiness.
Linen
A natural fabric popular for its exquisite texture as well as utility, linen is a very lightweight material that is ideal for a minimal or casual interior decor theme. Because linen is slightly translucent, it diffuses soft, warm light into your house while blocking the harshness of sunshine.
Side note: Linen has a tendency to wrinkle easily, so ensure it is hung quickly after washing.
Silk
Silk curtains set the mood perfect for bedrooms or formal dining rooms because of their heavier nature than curtains made from most other materials. Consider combining silk curtains with roller blinds to keep the sunlight out, especially because silk is quite susceptible to sun damage if directly exposed.
Velvet
Velvet fabric curtains prove excellent insulators for homes in drafty areas because of their heavy nature and the ability to keep out the cold. Velvet curtains offer more privacy and help block sound as well as light owing to their thickness. Although velvet curtains involve a lot of maintenance, they drape elegantly, and provide a polished look to regal dining rooms, historically decorated living rooms, or opulent master bedrooms
Awareness is key. Whether it's you're trying to actualize your psychological behaviours or deciding how to choose fabric for curtains. Knowing the features you're looking for makes this much easier. And with this best-curtain-fabric-picking-guide-in-the-world, you've got everything you need to drape your room with some gobsmacking shades!
Need more curtain-related help? Visit the curtain section of our online home decor store in Bangalore and explore the wide variety of curtains & drapes we have to offer!