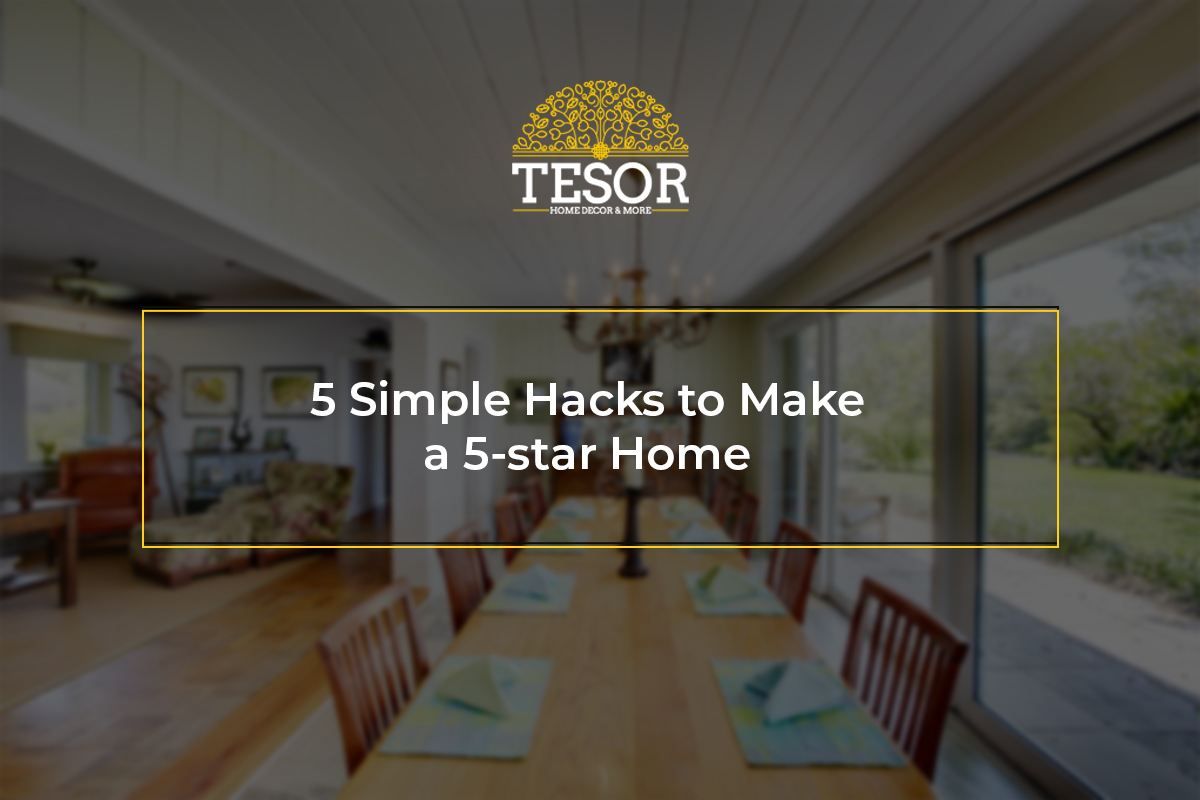 5 Simple Hacks to Make a 5-star Home
5 Simple Hacks to Make a
5-star Home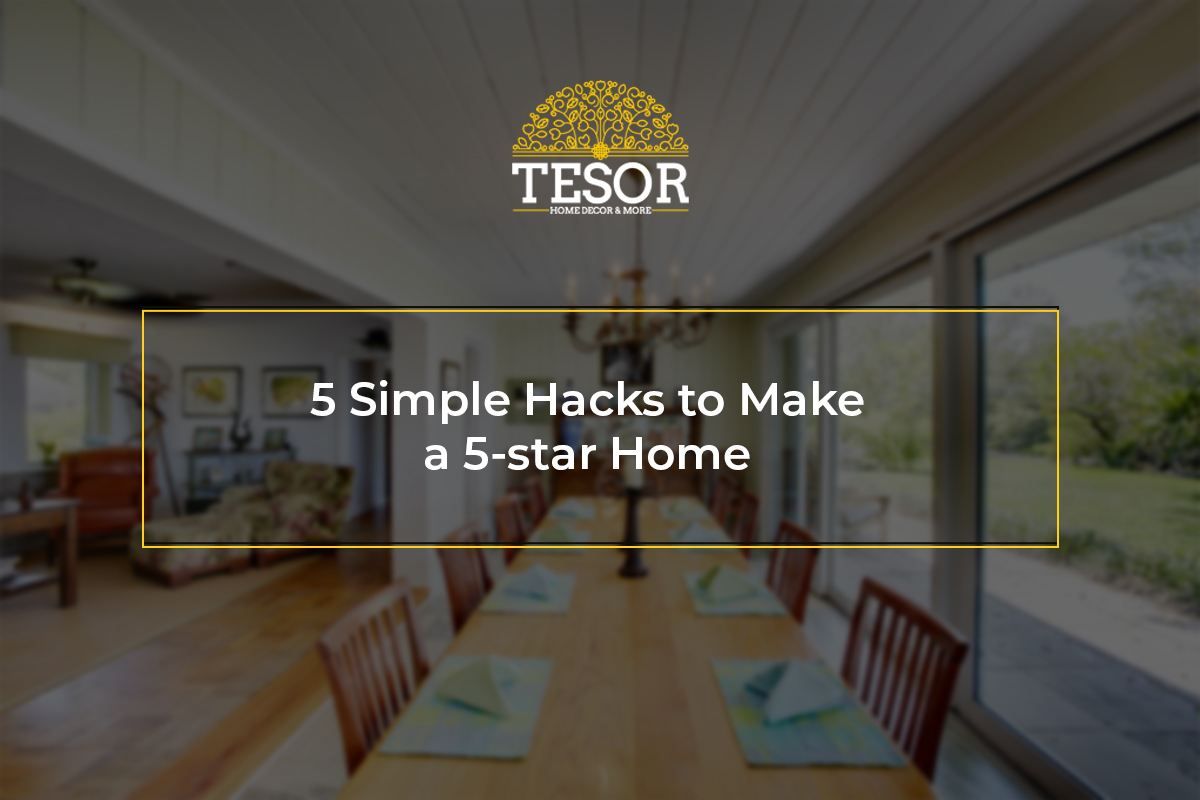 Looking for ways to make your home feel premium and classy? Here are 5 simple ways you can transform your residence into a 5-star home! 
When people hear the words premium or 5-star, they frequently associate it with high prices. However, this isn't always the case. Acquiring a luxurious feel doesn't always have to be expensive. With a few simple tweaks and tricks, you can turn your home space to be 5-star worthy! Keep reading to find out how!
Compiled below is a list of interior home decoration ideas you can incorporate into your home to make it feel like a five-star home. 
Dress Your Windows 
Window treatments have a significant impact on the overall look and feel of a room. By simply layering with blinds and extra-long sheers, you can achieve a luxurious effect. Furthermore, depending on your style, you can use a simple plain blackout roller blind, or a more romantic bohemian digital nomad appearance with a bamboo blind to add flair. And remember, always put your curtain pole high up on the ceiling to get that elite draping appearance. 
Decorate with Mirrors 
Adding mirrors to your walls is one of the many interior home decoration ideas that will help you create a more luxurious atmosphere in your home. Mirrors not only look amazing, but they also let light flow through the area, transforming a drab, lifeless space into something lovely, bright, and inviting. Because of the wide range available, the possibilities with mirrors are endless. So scatter these tiny magical pieces across your home to add a touch of luxury.
Use Colours Cleverly 
Using neutral colours for paint and furniture is one of the simplest ways to make your home look elegant (and expensive). Lighter colours appear more expansive and expensive than darker colours. It doesn't matter which neutral colour you're going with, using that same colour on the floor, skirting, and walls make the edges less visible, making the area appear larger and grandesque. 
Glamour with Lights 
Most home decor inspirations are centred around lighting and ambience. Consider silver or gold floor lamps, vintage-styled candelabras, wall sconces, and designer pendants to add a touch of glitz to your space. Bring a large, opulent chandelier, if it fits your budget, to complete the look. If not, simple ceiling and wall lights, table and floor lamps, and floor lamps, all make a style statement by adding colour and ambience. Go for a mixed light setting by adding lights of differing shades and tones to change the ambience of your home according to different mood settings. 
Accessories for Comfort 
5-star hotels and luxury rooms are designed to give the highest quality of comfort to their guests. Consider getting bathrobes, plush slippers, essential oils, bath salts, custom-made cutlery, etc to make your home cater to your every need at every corner. Your home should feel like an ultimate spa spot. So, always keep an eye for comfort accessories that are easy on the pocket but will definitely turn your home into a luxurious sanctuary!
Add a Smell of Luxury 
Now that we've got the look and feel of a luxury home figured out, it's time to add the smell of luxury. To do so, you need to pick the right scent and find the best way to disperse it across your home. You can buy candles, room sprays, and diffusers to get the job done. Some luxury scents that 5-star hotels and restaurants use are citrus, floral, spices, wood, etc. You can shop for these home fragrances in Bangalore at Tesor world. 
In conclusion, a lot of simple hacks can be incorporated into your home to make it feel like a 5-star home. If any of the above luxury home decor ideas sparked inspiration for you, check out our Home Décor Store in Bangalore 一 Tesor World. From beautiful curtains and drapes to authentic handmade crockery, we've got everything you need to turn your home into a 5-star setting with a low-cost budget. Shop now at Tesor world and bring home the magic of a modern mansion!