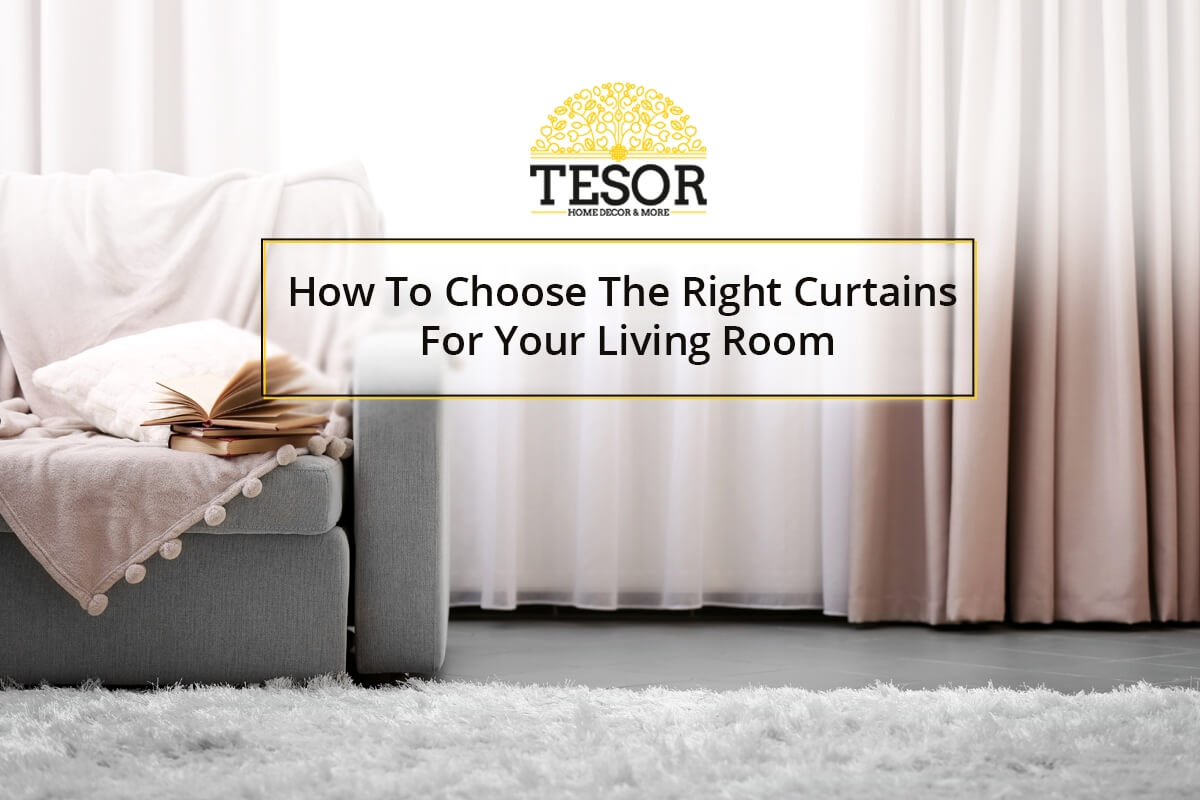 How To Choose The Right Curtains For Your Living Room
How To Choose The Right Curtains For Your Living Room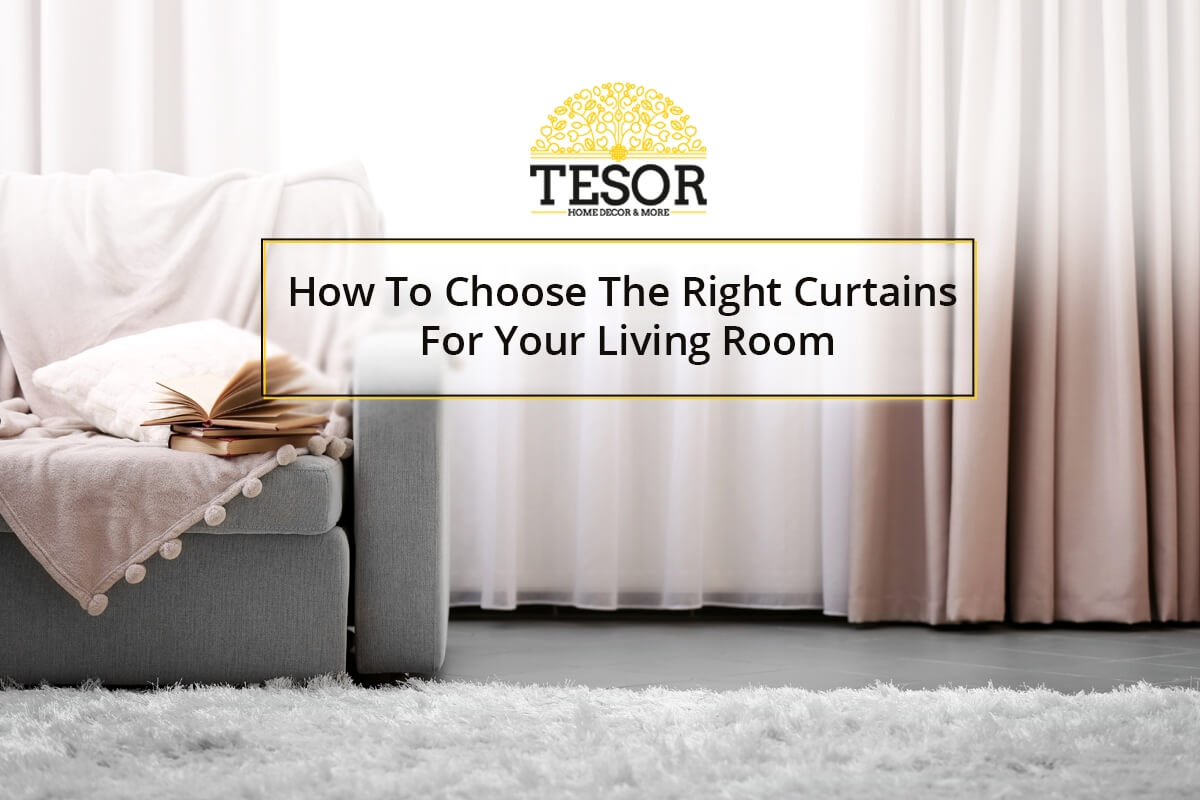 While you are decorating your living room and taking the time to choose your furniture, wall décor and flooring — don't forget your curtains! Curtains for the living room are crucial pieces of décor that can set the tone for the room if they're done right. If you are wondering how to choose curtains for the living room, here are some points that you can consider. They will make your decision-making process simpler, so read on!
Curtains Vs Drapes
Often, homeowners choose curtains and drapes without knowing the difference between them. Curtains are fabric panels made of light materials and hang from curtain rods. Drapes are made of thicker materials to block out sunlight. Sometimes, drapes are lined with fabric heavy enough to block out all outside light.
Both curtains and drapes are sold in pairs. Depending on the look and feel you are aiming for and how much light you want in your living room, go for curtains or drapes — or both.
Pick the Perfect Colours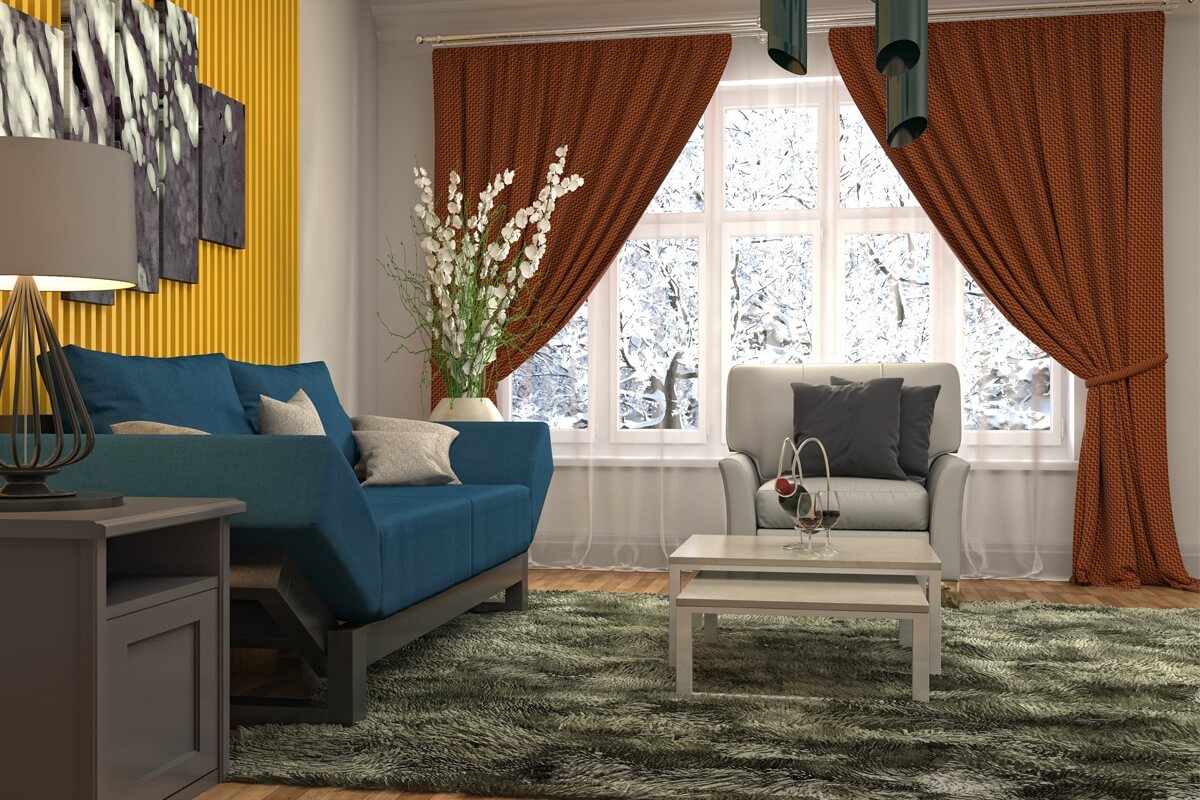 Let's make you consider how to choose curtain colours.  Ask yourself these 2 questions —
Do you want the curtains to blend in with the decor or be a focal point in the living room?
Do you want the curtains to harmonise with the decor or contrast with it?
Choose colours when you have the answer to these. Here are some 'ifs' you need to think about —
If you want the curtains to pop and be the focal point, go for a bold colour.
If you want the curtains to blend, choose a colour in the same tone as the walls or living room wallpaper — or a few shades darker.
If your living room has statement walls in colours like a dark blue — then the curtains must contrast them, with the use of lighter colours like peach or beige.
If your living room receives ample sunlight, note that the colour of the curtains will infuse into the room.
If the colour scheme in your room is dominated by a certain colour or group of colours, look for curtains with a complementary colour on the colour wheel.
If you want to choose curtain colours drawing from accent colours, look at the colours of larger or more permanent home decor pieces like furniture or large area rugs.
If you wish to create a calm and traditional look, pick neutral curtains for the living room.
Don't overthink what colour curtains you should go for. Consider these pointers, choose a colour that you like and plays a key role in the overall aesthetic of your living room.
Choose the Right Fabric
The fabric of the curtains plays an important role in how the living room looks on the whole. Choose from options in lightweight cotton, sheer lace, heavy velvet, and more.
Your choice of fabric should depend on the amount of sunlight you want in your living room, and the mood and overall décor you want to achieve. Going for a minimalistic living room? Choose sheer curtains in subtler shades. Aiming for a traditional living room? Go for heavier fabrics. Decide what kind of look you are going for, and choose the best curtain fabric for the living room.
Decide Between Patterns, Solid or Prints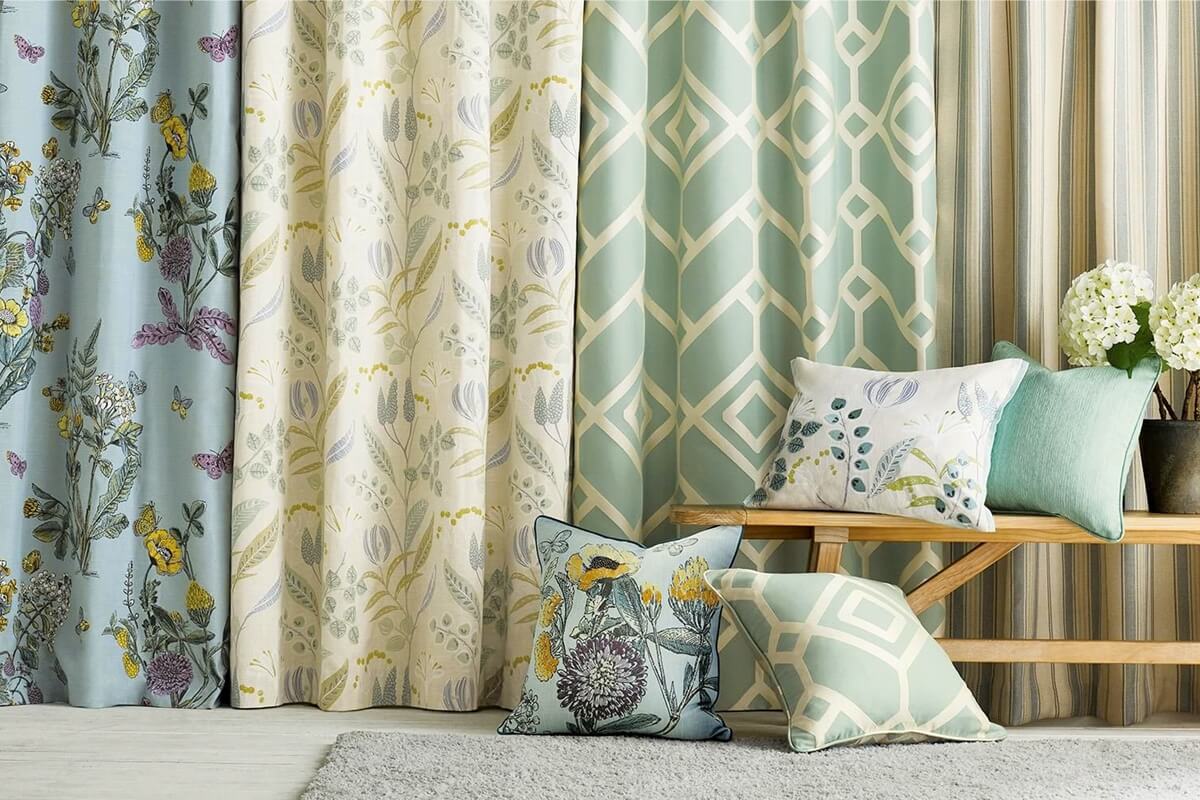 Patterns and prints make a lot of difference when it comes to living room curtains — or curtains in any room! And so do solid curtains. If your living room has patterned furniture, or a very elaborate rug/carpet, you should choose solid curtains. And if you have solid-colour furniture or bedding, go for patterned curtains. Use minimal colour and maximum pattern throughout the room if you are aiming for a modern vibe.
If you're someone who likes printed curtains, choose from quirky prints, geometric patterns or florals.  Just keep in mind that prints add visual weight to any element. So, pair them with solid-coloured furniture and printed cushions or area rugs. Also, no matter what you choose, your curtains should not feel like visual clutter!
We understand that everyone has different tastes in fabric, colour and style. Consider all that you just read and choose the right curtains for your living room. Pick what suits your home and accentuate your living room décor. And if you need help with choices, Tesor World has amazing curtains and drapes of all types and fabrics. Explore the complete range on tesorworld.com or drop a message on WhatsApp at +91 988 604 8525.