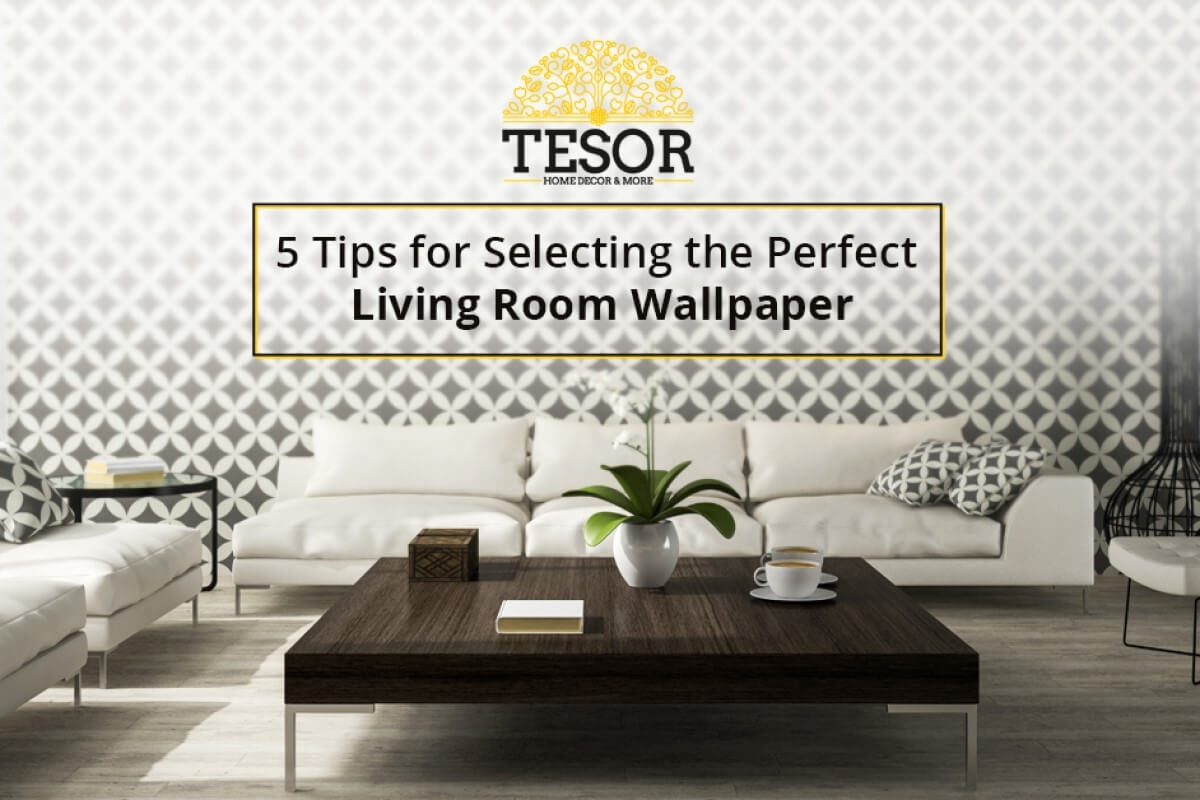 5 Tips for Selecting The Perfect Living Room Wallpaper
5 Tips for Selecting The Perfect Living Room Wallpaper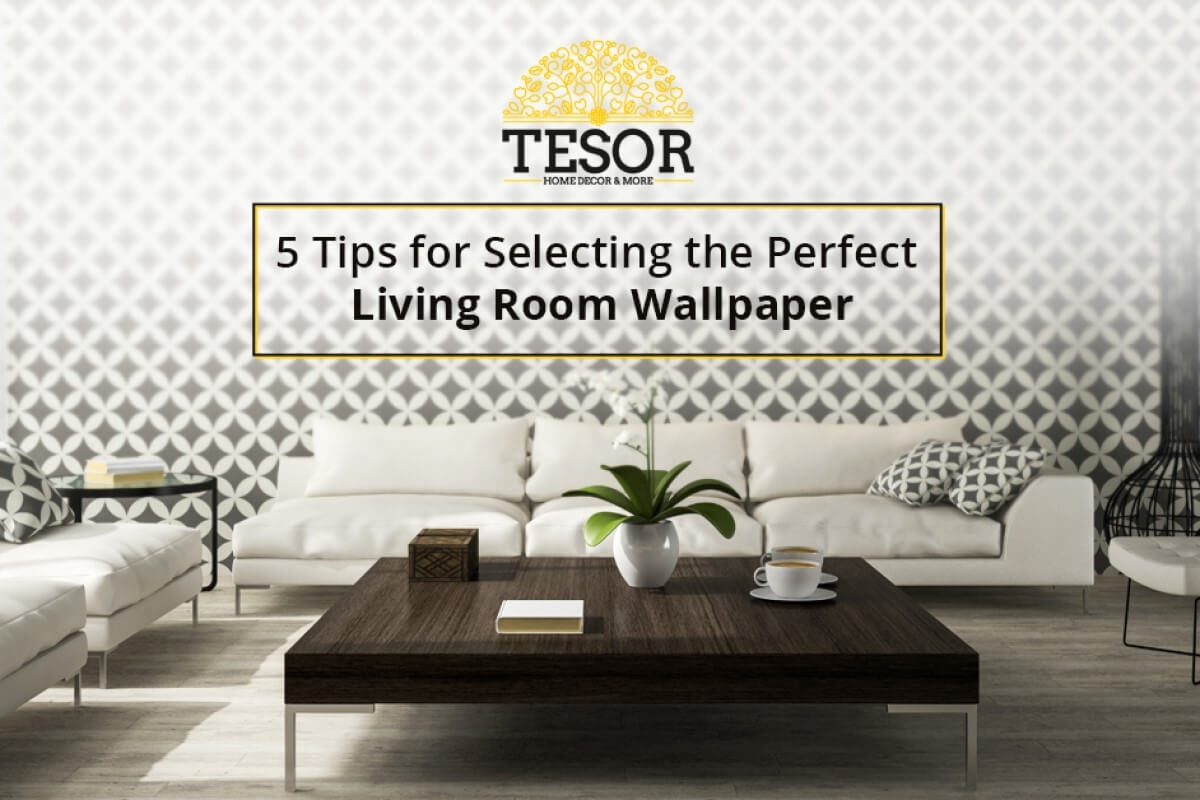 Wallpapering has been catching up in India and has become increasingly common for homeowners. It has become a great and convenient way to decorate homes. But if you're new to the world of wallpaper, picking the right wallpaper for your living room can sometimes feel daunting! We can help you get started — read on for some useful tips!
Choose Wallpaper Style as Per Your Room Décor Style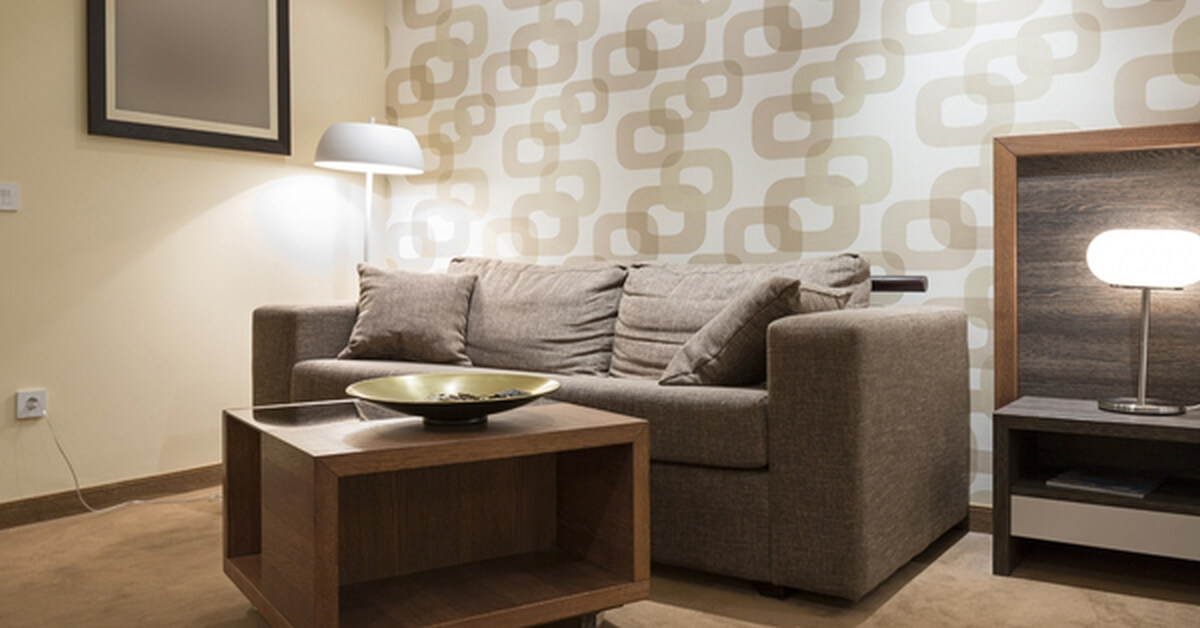 If your living room is already made and decorated in a particular style, pick the wallpaper according to it. And if it is a new living room or one without a particular décor style, begin with deciding what style of living room decor you are aiming for —  and choose the wallpaper accordingly.
Here are some styles to consider —
Modern: If you are going for modern living room décor, select a geometric or abstract pattern for the wallpaper. This is one of the trending living room wallpaper ideas 2021.
Glamorous: Aiming for a glam living room look? Pick from options in dramatic reflective designs. Or look at crystal, flocked, embossed or glitter embedded designs.
Casual: If you'd like to come home to a casual living room, then casual décor can be enhanced. Flowing floral designs in the wallpaper can give a relaxed feel. Play around with different patterns like floral or textured print.
Formal: Some people like their living room to look formal. If you're one of them, choose hand-painted prints and wallpaper designs that look elegant.
Romantic: Add a romantic touch to the living room with delicate damasks and floral patterns, or wallpaper with muted or pastel-coloured fine lines.
Contemporary: This one is for those who want their living room to look a little fashion-forward. Try wallpaper with bold geometrics and high gloss or metallic accents.
Look at Your Drapery Fabric and Upholstery Pattern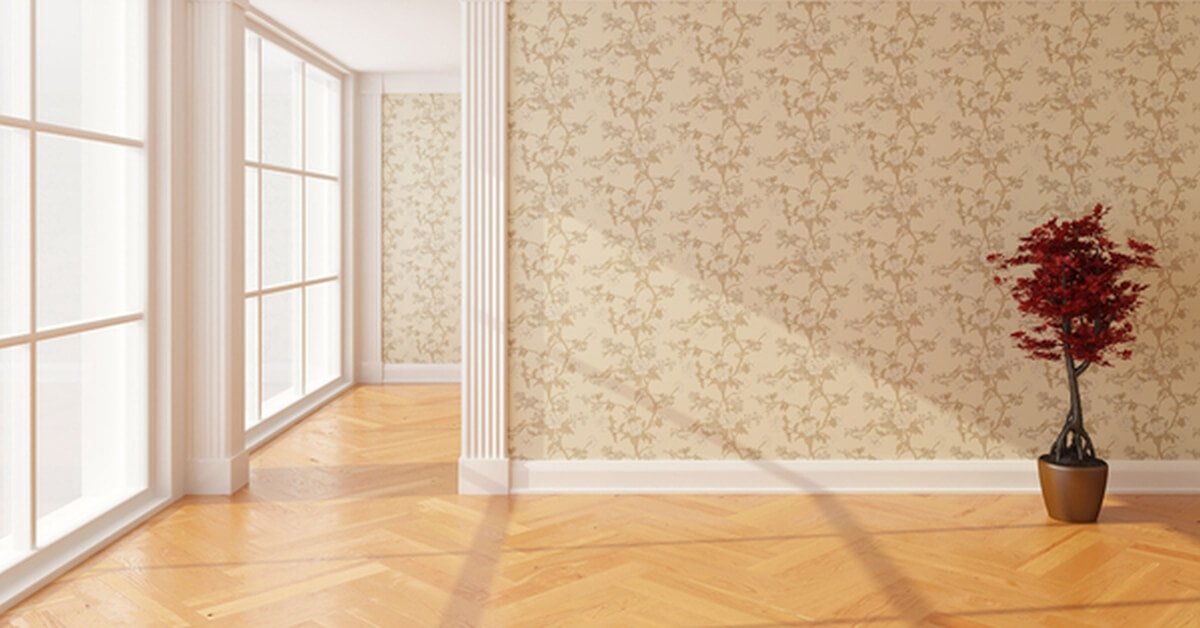 If you are having a hard time deciding whether you should go for a patterned wallpaper or a plain one, just take a look at the drapery fabric and upholstery pattern in your living room.
If your living room has heavily patterned décor, then a plain wallpaper offers a nice visual break!
A tone-on-tone pattern or a textured wallpaper goes well with patterned draperies and upholstery.
If you are sure you want to go with patterned living room wallpaper, choose either a smaller or larger pattern than the drapery fabric or upholstery pattern.
Pick an Accent Wall
Wallpapers often change an ordinary-looking room into one with depth and style. And one of the easiest ways to achieve that is by choosing an accent wall for the room.
In your living room, use two different wallpapers, such as stripes for the accent wall and a jacquard print wallpaper for the other walls. Or go dramatic with your accent wallpaper — use a lush tropical leaf pattern or bold geometric wallpaper design.
Make it Personal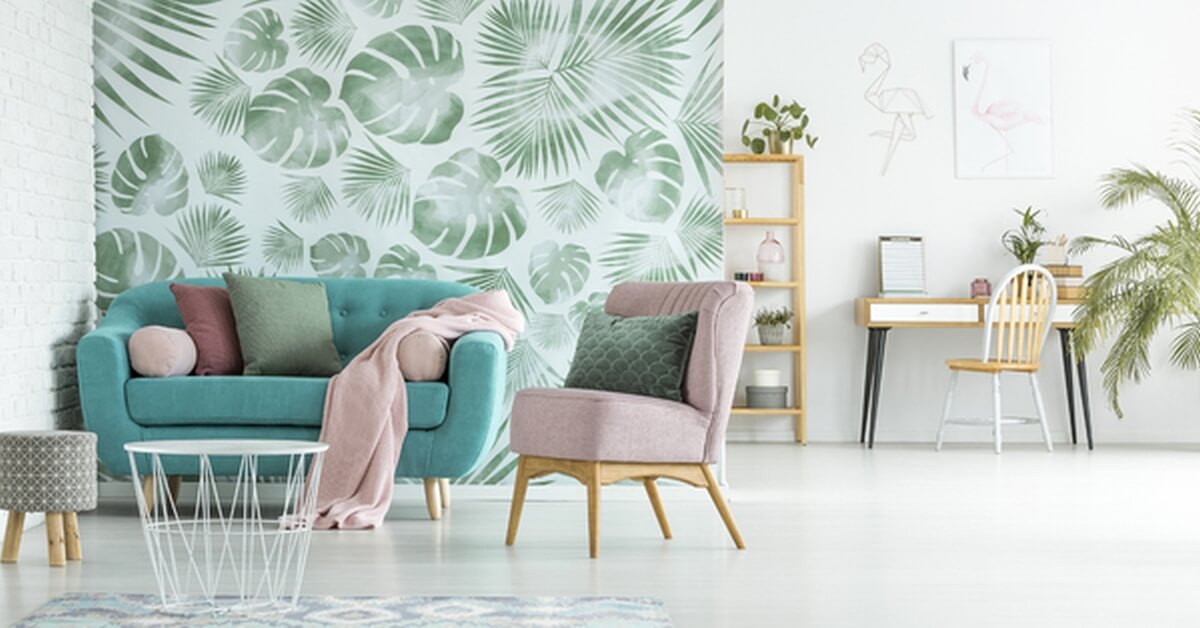 Your living room space is for you and your dear ones. So ensure that it is relatable to you. The same goes for the wallpaper. Not just wallpaper for bedroom walls designs, but also the living room wallpaper. Let it reflect your individuality. For instance, if you love travelling, the wall can have a photography mural of a distant, exotic land!
Experiment With Colours and Hues
Warm shades of yellow, orange, gold and amber are considered ideal for living room wallpapers. Go for vibrant and exciting hues if you want the living room to radiate energy and even liven up the party — if you throw one! You can also try wallpapers that mimic reflective or shiny surfaces, like luxurious marble. Experiment with colours and hues based on the feel and vibe you are aiming for with the room.
The right wallpaper treatment can transform your living room and make people feel welcome. At the end of the day, you get to decide which wallpaper is best for your living room. Follow the above tips and make a wise choice! And if you are looking for affordable, quality wallpaper online, Tesor World has got you covered! Find various types of wallpapers with textured and flat patterns in all kinds of styles. Explore the complete range on tesorworld.com or drop a message on WhatsApp at +91 988 604 8525.