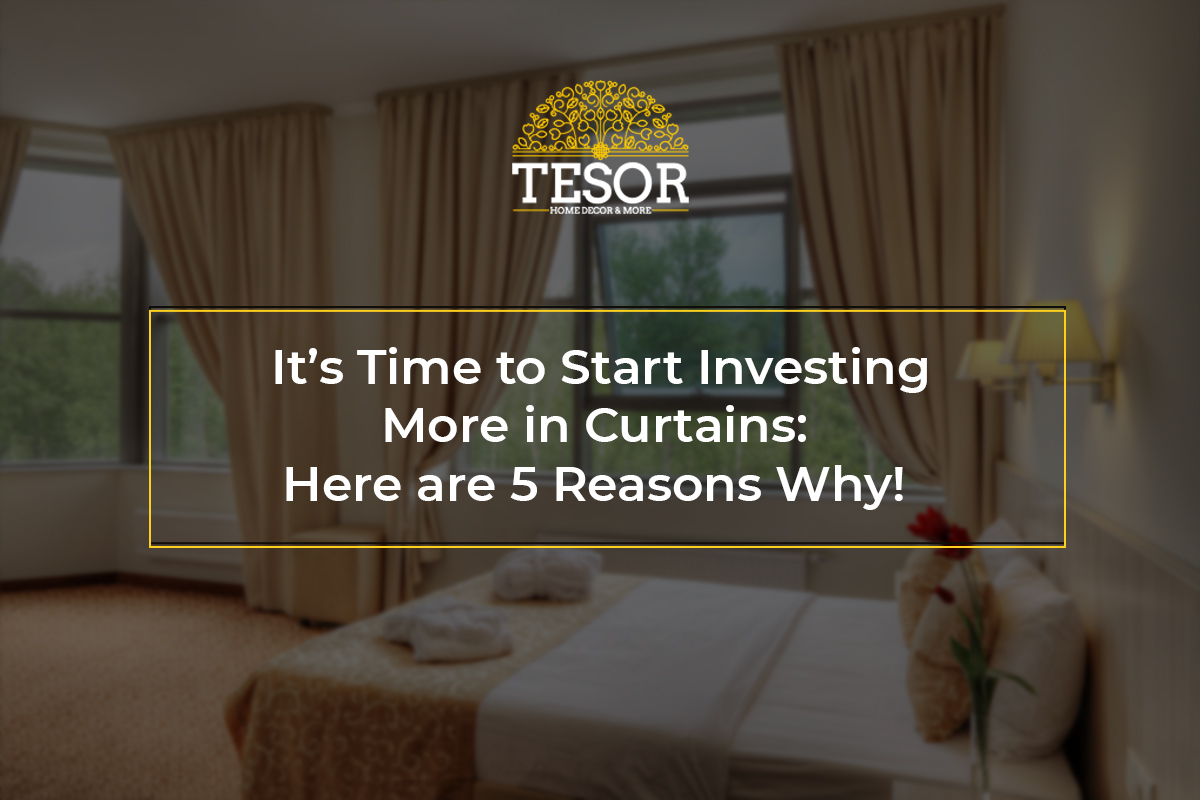 It's Time to Start Investing More in Curtains: Here are 5 Reasons Why!
It's Time to Start Investing More in Curtains: Here are 5 Reasons Why!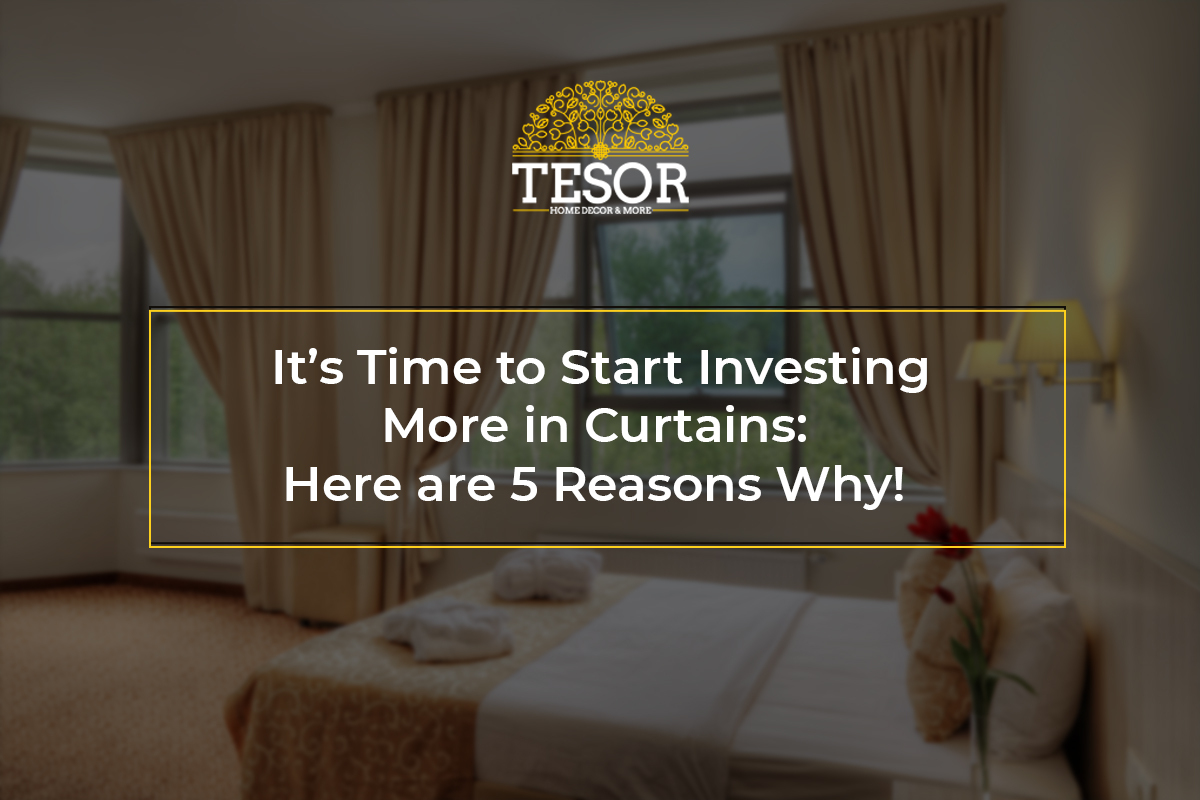 Why curtains? Because they are the most commonly used window treatment that people opt for! Not blinds or shutters, but curtains! 
This is mostly because it offers a wide range of textures, fabrics, colours, and patterns to meet any aesthetic requirements. However, as absurd as it may seem, when shopping for curtains, people do not invest enough time or money.
If you are one of those people who thinks it's not worth putting effort into shopping for curtains, Here are 7 reasons you should invest in the best quality curtains for your home. 
Maintains temperature 
It is known that curtains help regulate the amount of light that enters a room, but with a good quality curtain, you can insulate the room and regulate temperature as well. It will keep your home warm during the cold season,  cool during the summer and help you save money on utility bills! 
Compliments any and all decor 
With careful thought and consideration, a simple piece of fabric like the curtain can breathe life into your room. And the best part is that curtains can mix and match to compliment anything that surrounds it. Furniture, wall art, and even the rugs on the floor can be made to shine with a thought-out curtain purchase. 
Low maintenance 
One of the aspects that most homeowners worry about is maintaining their furniture and decor to ensure that they don't get damaged drastically over time. 
However, the good news is that curtains are quite easy to maintain, making your work as a homeowner much easier. A beautiful, yet durable curtain purchased from a curtain shop in Bangalore can be tossed in the washer every three months and it will be as good as new.
Long-lasting 
When it comes to durability, we can assure you that, despite their high cost, quality curtains will last for years. Would you rather spend money on cheap curtains every year or make a one-time investment in a long-lasting curtain that would give you twice the benefits? The choice is quite simple.
Customizable 
One of the most favourable aspects of curtains is that they can be customized and accessorised to fit your aesthetic. Want a classy look? Go for curtains that pool on the floors; want a casual but cute look? Go for apron curtains that fall up to 4" from the window sill. And if your room needs a majestic feel, you can equip it with valances and pullbacks!
If you need help selecting the perfect curtain, check out our blog where we explore some simple tips that will assist you in making an informed decision when purchasing a curtain for your new home.
There you have it! Five reasons why you should invest in quality curtains for your home. Check out our curtain shop in the HSR layout if you have a curtain style in mind for the living room or any other room. 
At Tesor World, we have a stunning collection of curtains and drapes of precious patterns and rich colours that will leave you in awe. So without further ado, head on over to our curtain shop in Bangalore and explore the wondrous world of curtains and drapes!