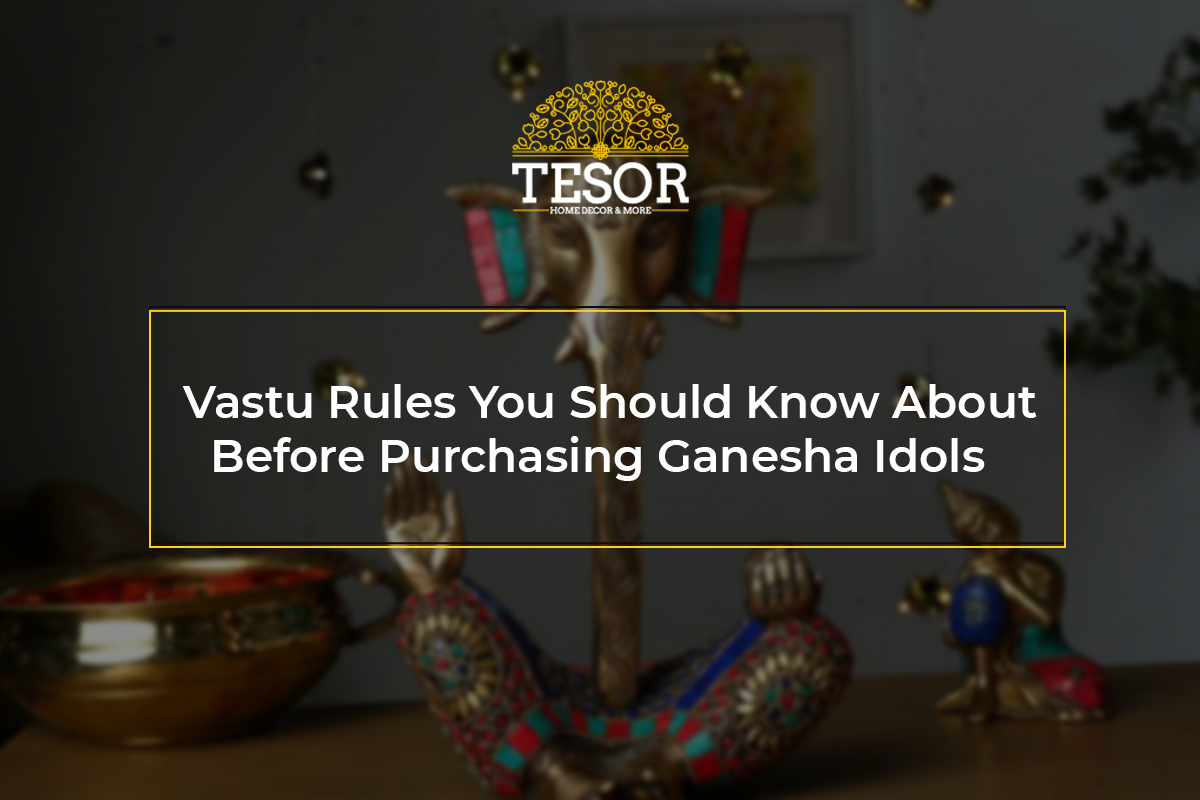 Vastu Rules You Should Know About Before Purchasing Ganesha Idols
Vastu Rules You Should Know About Before Purchasing Ganesha Idols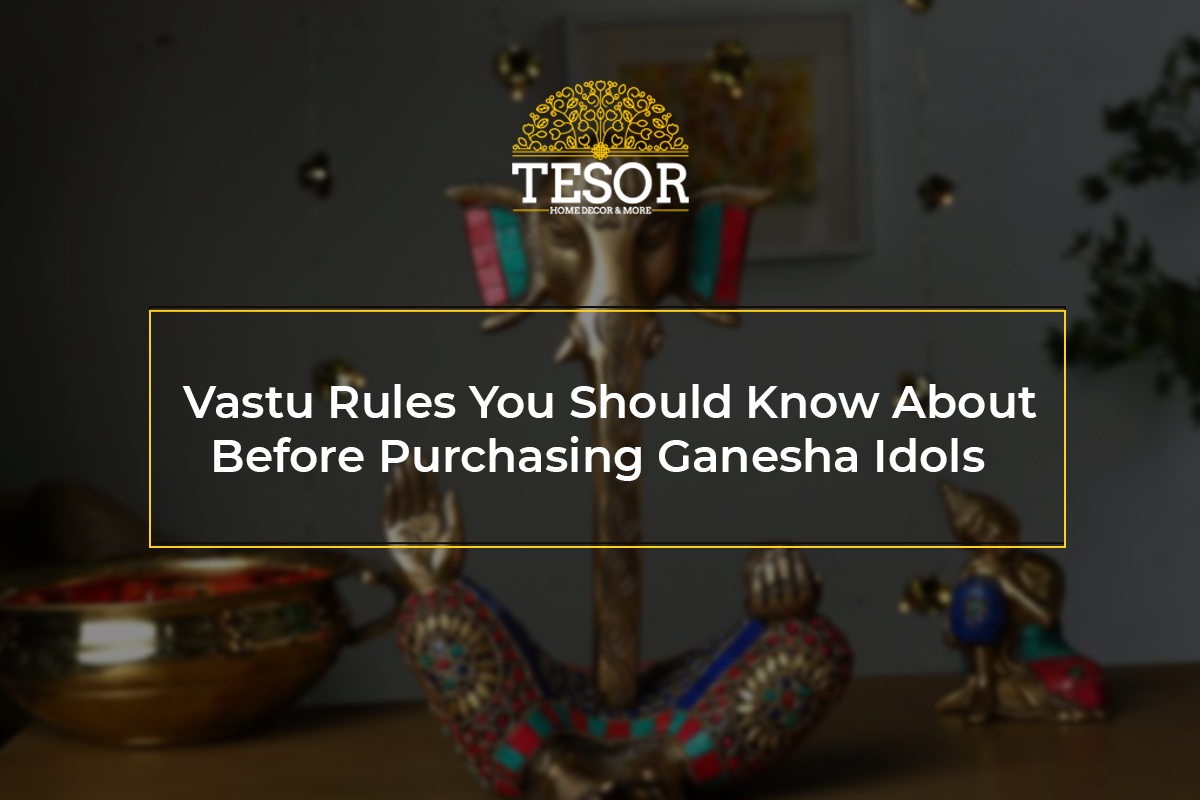 Lord Ganesha symbolises happiness and joy. Idols of Ganesha are worshipped before starting anything new, as he is known for clearing obstacles and paving a clear path in life. Ganesh Idols at home act as the protector of the household and are known to protect the family from evil. 
When placing an idol of such importance in your home, it's important that you follow certain Vastu Shastra. Different types of idols represent different things, and the placement of these idols also impacts various aspects of life.
Below are some  Vastu tips for homes when it comes to buying and placing your Ganesh Idol at home. 
1. The Idol direction
According to Vastu experts, Ganesha brass statues should be placed in the west, north, and northeast orientations. Try to position the idol to face north, as this is where Lord Shiva resides and is considered auspicious. Ensure that the back of the Ganpati murti faces the home's main entrance/exit. It is advisable to avoid facing south because it is considered unlucky.
2. The trunk positioning
When you're out shopping for Ganesha idols for your home, pay extra attention to the trunk. A house should preferably have a sitting Ganesha idol with his trunk tilted towards the left. This symbolises happiness and success. It is best to avoid idols with a trunk inclined to the right. These are difficult to please because they represent the power of the sun and must always be worshipped as per religious traditions.
3. The colour of the Idol
Ganesha idols are made in a variety of colours. A vermilion-coloured Vastu Ganesha picture/idol is recommended for people seeking self-improvement. Similarly, the colour white is associated with prosperity and serenity. And, if a brass statue of Lord Ganesha is kept in the house and worshipped on a daily basis, it is believed to bring immense prosperity and joy to everyone at home.
4. The posture of the Ganesha Idol
The Lord's sitting position, also known as Lalitasana, fosters a serene atmosphere within the four walls of the home. According to Vastu experts, the sitting Ganesha indicates a calm and composed demeanour and promotes a pleasant household atmosphere. A Ganesha idol in the reclining position is recommended for those seeking riches, comfort, and luxury.
5. The Modak and Mouse
When purchasing a Ganpati murti for your home, make sure it includes a modak and a mouse. The mouse is the Lord's chariot and is featured prominently in most Ganesha paintings and statues. Similarly, the Modak depicts Lord Ganesha's offerings.
And finally, make sure you're NOT placing your Ganesh murti in the bedroom, the garage, the laundry area, under the staircases or near bathrooms. It is considered extremely unlucky and believed to bring bad energies.
Now that you know about the Vastu rules to having a Ganesha idol at home, the next step is you go ahead and bring home one! If you're a resident of Bangalore and are looking for a statues & idols shop in Bangalore, Visit Tesor World in HSR layout. We have a collection of stunning sculptures that embody the divine. From antique Meenakari Lord Krishna Idols to brass Durga Idols,  shop now at Tesorworld.com