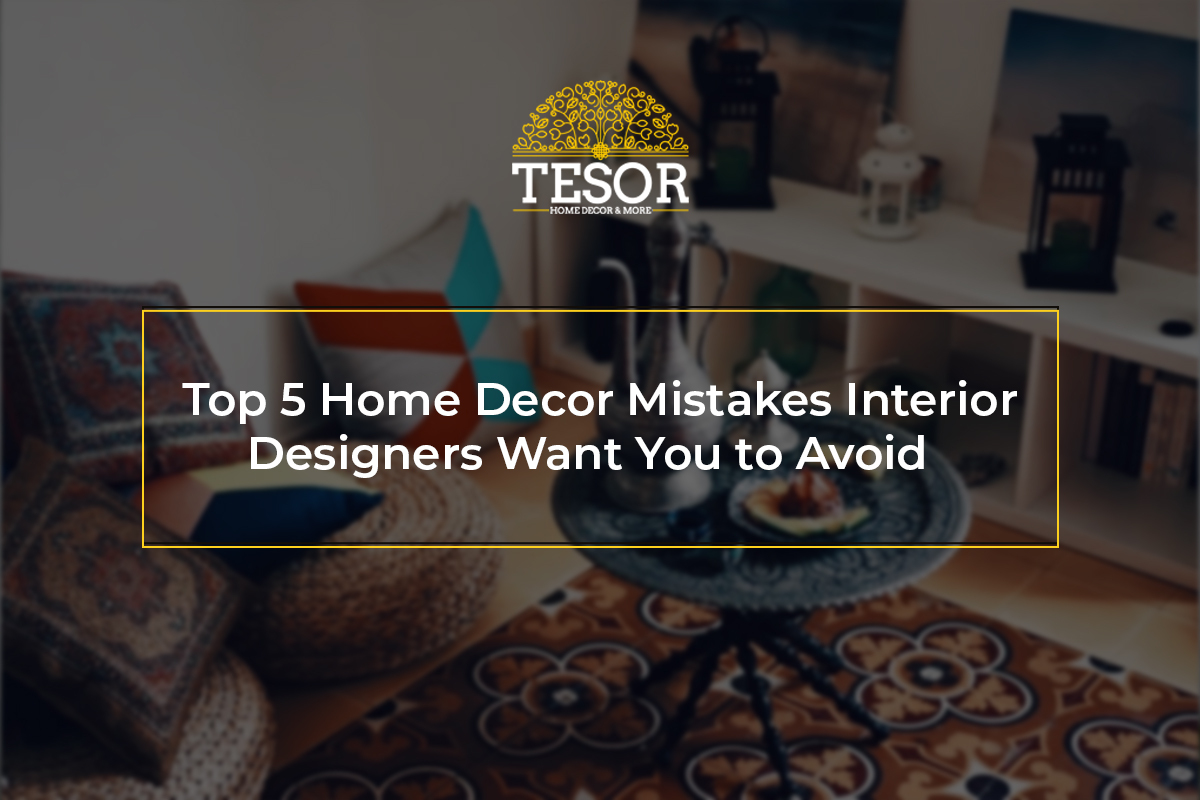 Top 5 Home Decor Mistakes Interior Designers Want You to Avoid
Top 5
Home Decor Mistakes
Interior Designers Want You to Avoid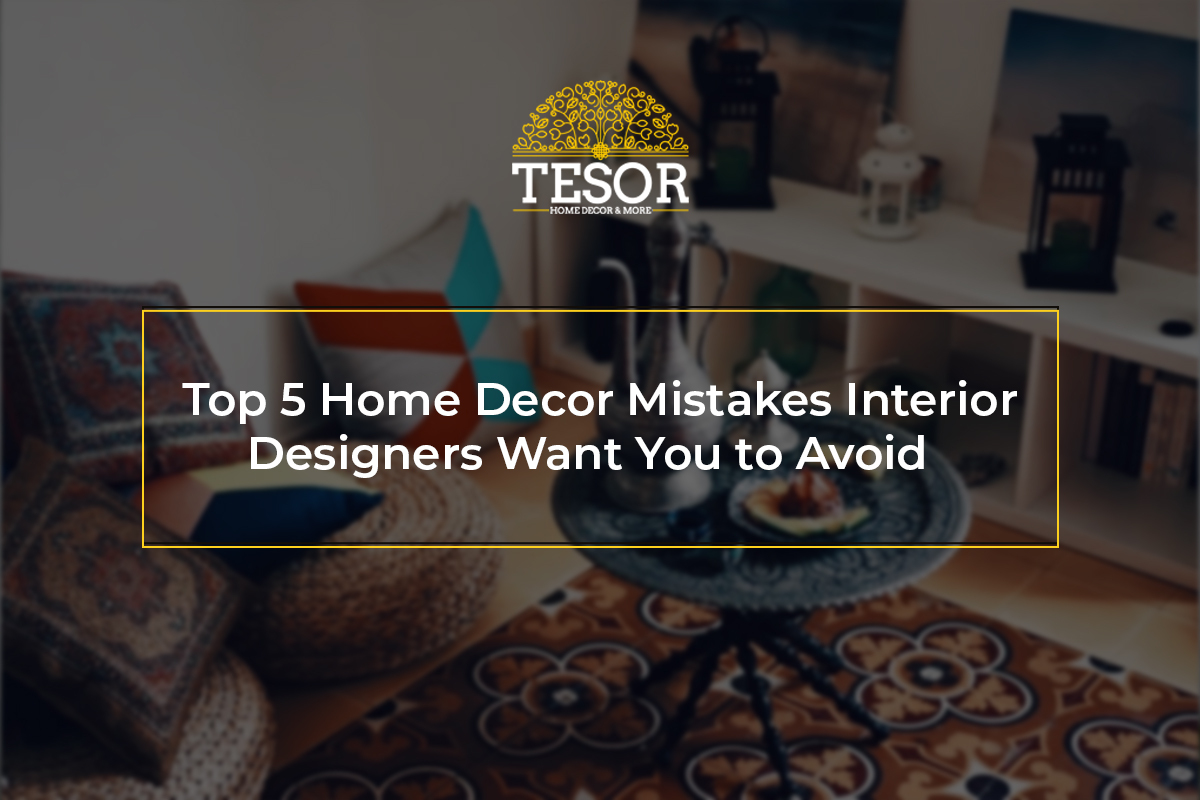 Art is subjective. Design is not. 
You can decorate your home with paintings of rocks and it will appeal to various people in varying degrees.
However, in a tiny dining room, an exceptionally huge, elegantly constructed dining table will appear unappealing and inconvenient to all.
The point is that design is about successfully communicating functional ideas. In terms of interior design, it entails pulling a room together and transforming its features to make it functional and appealing.
In this blog, we will not enlighten you about the type of coaster to buy or if paint is better than wallpaper. Rather, we will assist you in avoiding some of the most common home decor mistakes so that you can design your interiors for maximum charm and flair.
Top 5 interior
decorating mistakes to avoid
1. Colour scheme
Colour scheming mistakes are easy to make. Using too much or too little colour can subtract from the room's overall appeal. Too many colours can make the room look chaotic and stuffy, and too little will make the room feel dull and empty. 
Some simple tips for decorating your home with colour are as follows. 
Stick to a cohesive colour palette 

Use bold colours in the form of layers and patterns

Choose just 2 primary colours and a handful of secondary colours 

Add enough light to the room to make the colours pop
2. Wall art
Fret not, we won't police what kind of wall art you buy, but the part that comes after. One common mistake when it comes to hanging wall art is that people often hang it too high or too low. 
We recommend hanging the wall art around one's eye level as a general rule of thumb; too high or too low can seem unusual. Other tips include having a minimum of 10cm distance between frames when designing a gallery wall; and If you're hanging art over furniture like a sofa or a console table, make sure it's in the centre or balanced with the rest of the room's furniture and finishing touches.
3. Minimalism
You are deeply mistaken if you believe that less decor equates to fewer design flaws. The minimalist idea is to create a space that has just enough of everything to fulfil your needs, and nothing more. While the idea is to pare down to bare necessities, you don't want your space to be completely devoid of thought. 
Here are some things to keep in mind when navigating minimalism.
Using components/decor that serve a primary and secondary function 

Having accent walls to bring in personality and life

Placing furniture in clean lines/geometrical patterns 
Minimalism is a concept that cannot be achieved overnight. Take your time with each room and strategically design them. 
4. Indoor plants
Plants make your interior look healthier and fresh. Plants like Jasmine, Spider plant, English ivy, etc are known to remove toxic chemicals and allergies. Plant lovers frequently make the interior design mistake of cluttering the room with vases and pots. It over-accessorizes and overcrowds the space.
One simple way to fix this is by spacing all your plants and grouping decorative items. Place contrasting coloured plants next to each other; play around by matching tall plants with smaller ones. All you have to remember is to avoid placing too many plants arbitrarily across the room. 
5. Overdoing trends
Although popular, home decor trends tend to be fleeting. 
"The mistake people make is that they're often insecure. They look over their shoulder and listen to what everyone else is talking about instead of sitting down and asking, What do I really love?"
 – Nate Berkus, interior designer
Use designs, textures and colours that feel personal and reflect your character. Trends come and go but authenticity will remain. Put the trends on the back burner and prioritise personal aesthetics to create a space that you'll love for years to come. 
Keeping these tips in mind, if you wish to shop for authentic decor pieces whose charm will last for a lifetime, check out Tesor World 一 the best home decor store in Bangalore. With the above tips for decorating your home, you can now browse for decor items more effectively. From a rosewood pooja mandir to handcrafted ceramics, Tesor World has them all! 
Check out our product catalogue now!