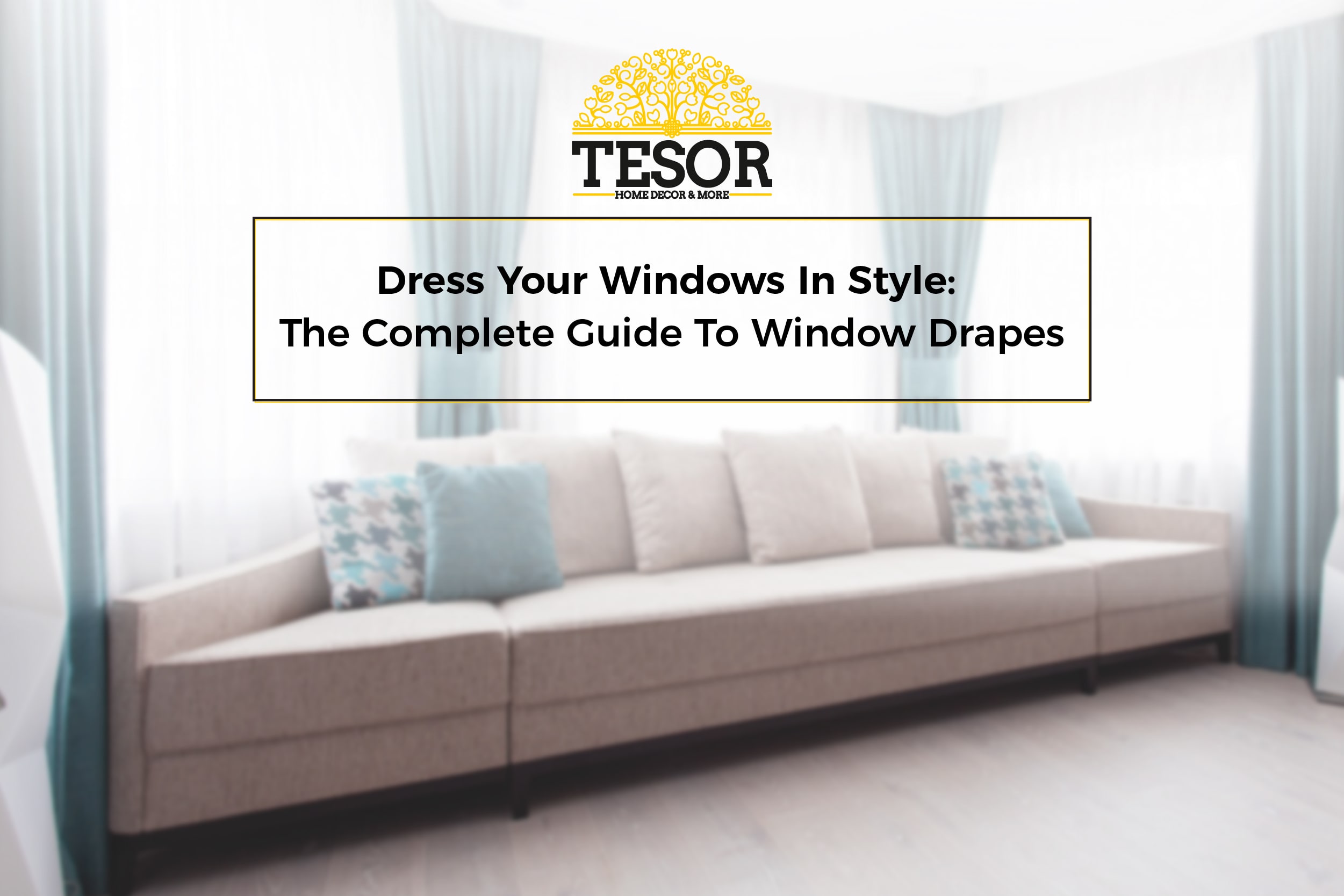 Dress Your Windows In Style – The Complete Guide To Window Drapes
Dress Your Windows In Style – The Complete Guide To Window Drapes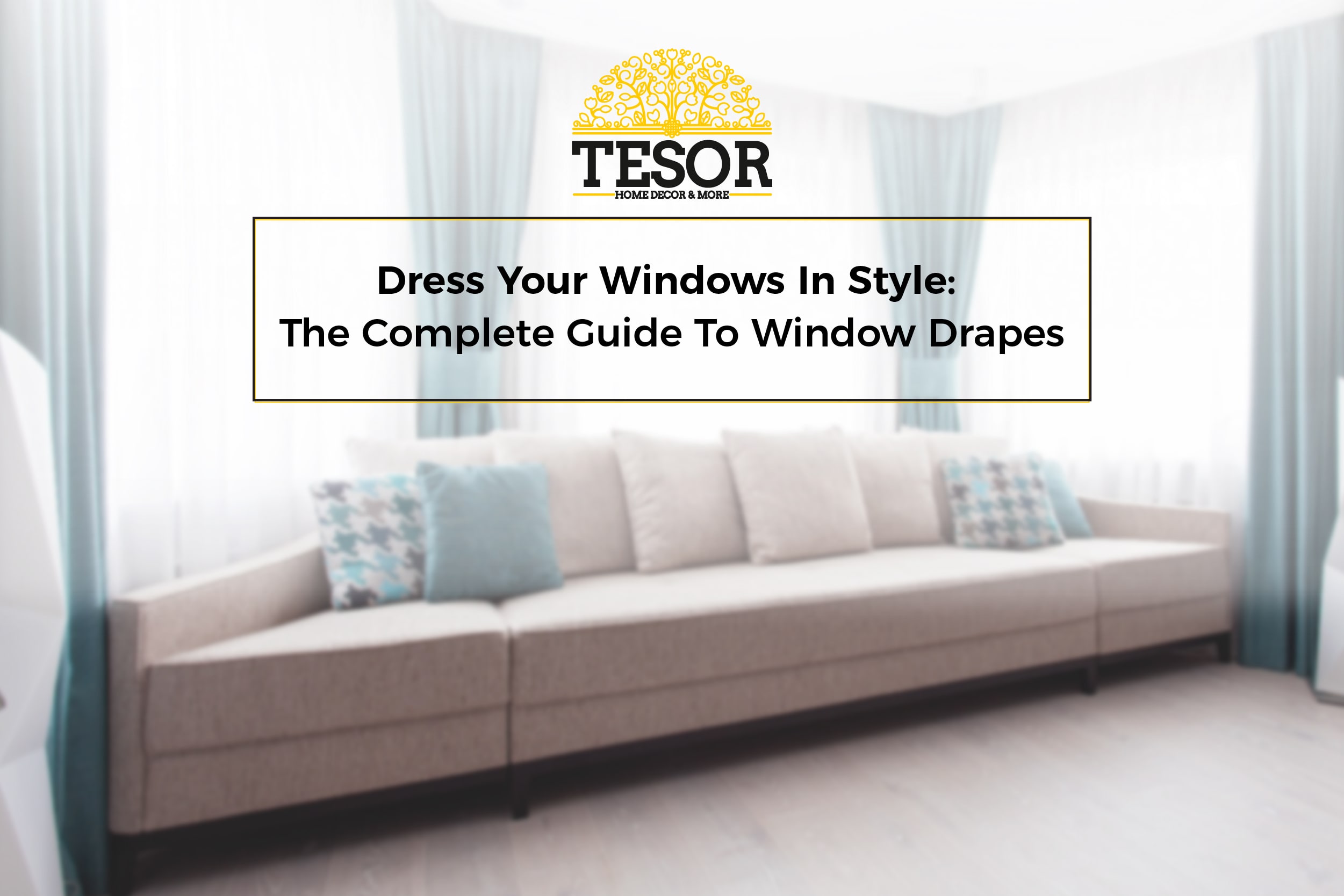 To achieve and enhance the desired look and feel for any room in your home, you need to include window coverings as vital pieces of home decor. Whether you have your own home or live in a rented space, window coverings are a great way to make a personal statement. That is where choosing high-quality and attractive drapes for your windows becomes a crucial step in making your house look unique. A lot of times you might have considered adding drapes to your space but could not find answers to what is drapes for windows? Why? How? and how do I do it the right way? Don't worry, here's Drapes 101 for you!
Curtains and Drapes – Yes, They Are Different!
Curtains and drapes are made out of multiple panels of fabric. Very often, the terms 'drapes' and 'curtains' get used interchangeably and you need to know why they shouldn't be used that way.
Drapes are more formal, heavier, and are typically lined than curtains.

Drapes are used to block light and add privacy whereas curtains are used to filter sunlight without making way for privacy.

Drapes are most used in private spaces like homes, bedrooms, or living rooms. 
How to Get the Perfect Drapes for Your Home?
Get Inspired
The first thing you need to do to get the best drapes for your windows is to figure out what drapes will suit your space the best. Spend some time researching the different styles of window treatments with drapes. Get inspired by what you see and choose the one that you think makes the perfect drapery for your setting.
Choose the Right Fabric
There is a wide range of drapery fabrics such as satin, silk, cotton, and linen to choose from. Make sure you choose only high-quality fabric suited to your space. Sub-standard fabric will hamper the vibe that you are going for. 
Measure Again and Again
Looking for short window drapes, drapes for tall windows or kitchen window drapes? There is no one-size solution that will fit all your needs. Nothing can ruin your window and its surrounding spaces more than the drapes that don't actually fit your windows properly. Measure the window space and also the spaces it surrounds.
Get The Right Draping Hardware
If you owned a fine-dining restaurant, would you make your guests have their meal on the floor? Similarly, don't match your beautiful drapes with cheap hardware. After a while, the cheap hardware that saved you money will cost you more, as you will have to replace it sooner or later. Make sure the hardware your purchase can take the weight of the drapery you are going for.
Window Drapery Do's and Don'ts
Hang them tall and wide. This makes the window appear larger. Don't hang them on the trim

Hang them just above the floor. Don't let them puddle on the floor

Make sure to iron drapes to keep them looking perfect. Don't regret later when the curtains come down again
How Often Should Drapes Be Cleaned?
Drapes need to be deep cleaned by hand, machine or taken to a professional cleaner once every three to six months. The method of cleaning depends on the fabric type. Do check the washing instructions for the fabric before cleaning it. 
At Tesor World, we have curtains and drapes of all types and fabrics, in a variety of styles. Simply visit tesorworld.com or drop a message on WhatsApp at +91 98860 48525 for the best selection of curtains and drapes in Bangalore and across India.