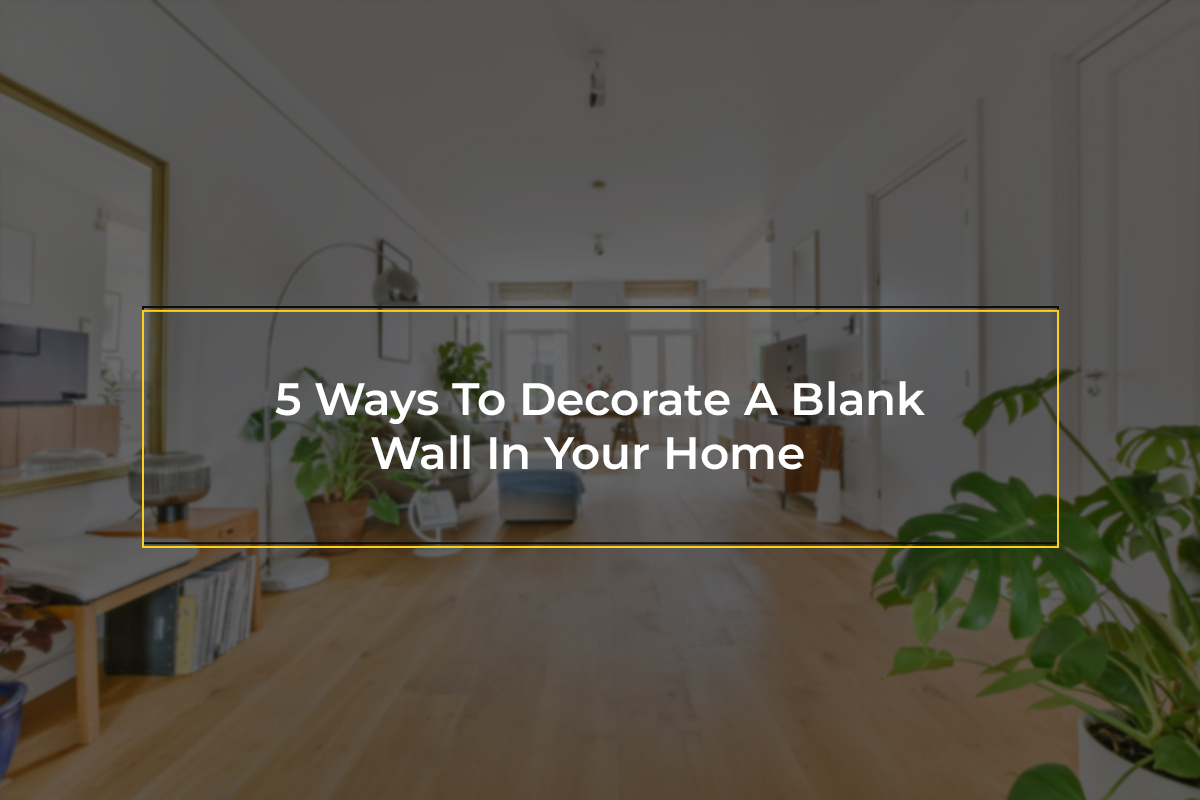 5 Ways To Decorate A Blank Wall In Your Home
5 Ways To
Decorate A Blank Wall
In Your Home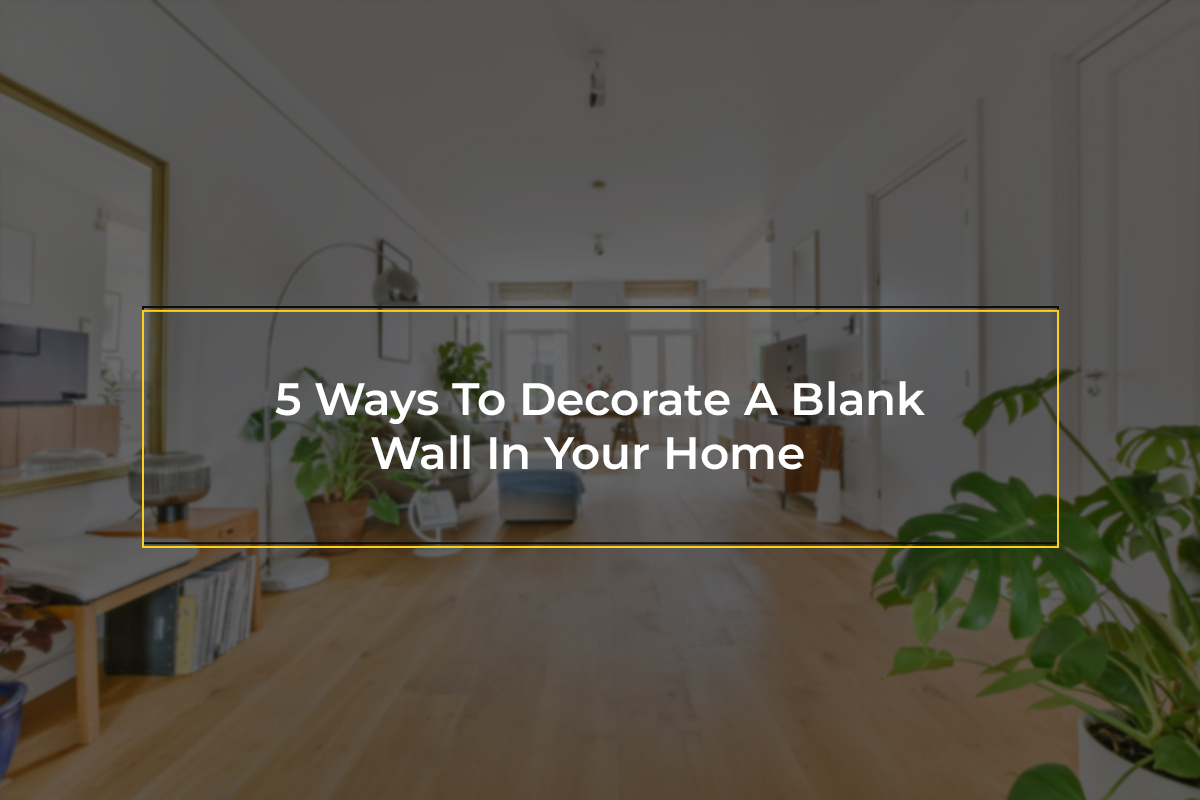 Staring at a large blank wall thinking of ways to spice it up? From touches of organic texture to large-scale mirrors, this article will help you find inspiring design ideas on how to decorate that blank wall! 
When it comes to designing a room, big empty walls can be difficult to navigate. The colours, the decor and the furniture AND the walls in the room should complement one another. Hence, finding the perfect way to tie it all together will definitely take a bit of planning. But fret not! We're here to help. 
There are tons of home decor ideas for a wall on the internet and it can be quite overwhelming. To save you the trouble, we have compiled a curated list of 5 large blank wall decorating ideas that you can draw inspiration from! 
Fun
Ideas for Blank Wall
Decor 
1. Add Organic Texture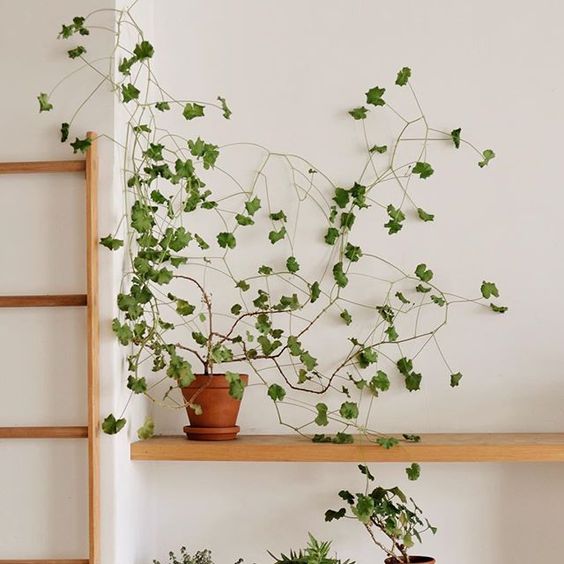 Credits: Arounna Khounnoraj (@bookhou) on Instagram
House plants make the perfect modern alternative for wall decor due to the brilliant colours and patterns they come in, and the aesthetic beauty they impart. . It's not difficult to find trailing plants to cover a wall. You'll find a variety of deciduous and evergreen vines that will do the job. These climbers won't just conceal unsightly large walls, they will also create a refreshing green space experience. And if you're worried about maintenance you can always have artificial ones installed! 
2. Create a Ceramic Wall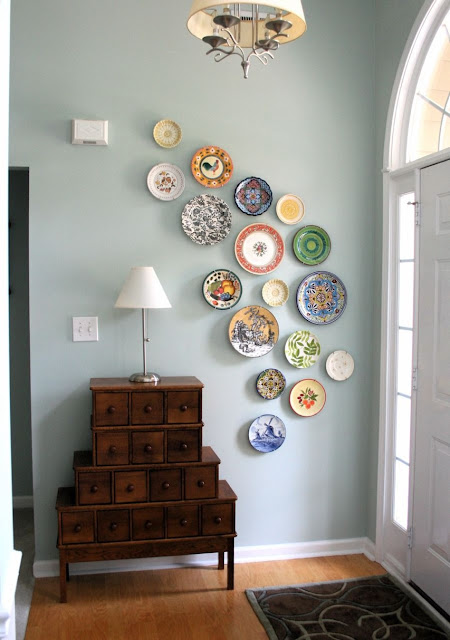 Credits: mmmcrafts.blogspot.com
A wall display of ceramic plates is a great way to add colour and interest to your foyer walls. You can simply display the ones you don't use (but want to show off) or shop for some eye-catching decorative ceramics. Tesor World has the most authentic handmade ceramics from artisans all across India for you to add to your collection.
3. Design a Photo Gallery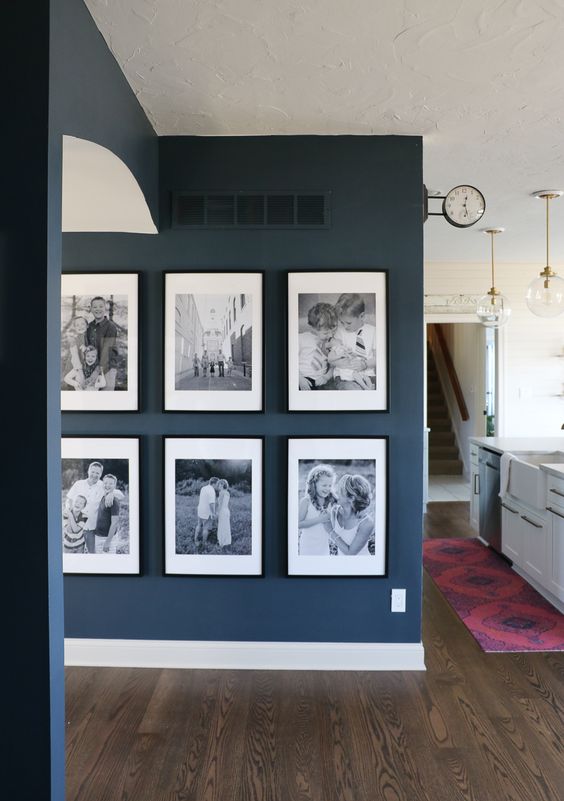 Credits: Sincerely, Sara D.
Assembling a photo gallery to fill a large blank wall is a great way to personalise your space. Select photographs from important events or moments in your life and resize them to fit your wall. This will look great in hallways and stairwells since it gives the impression of walking through a narrative of your life.
4. Assemble a Library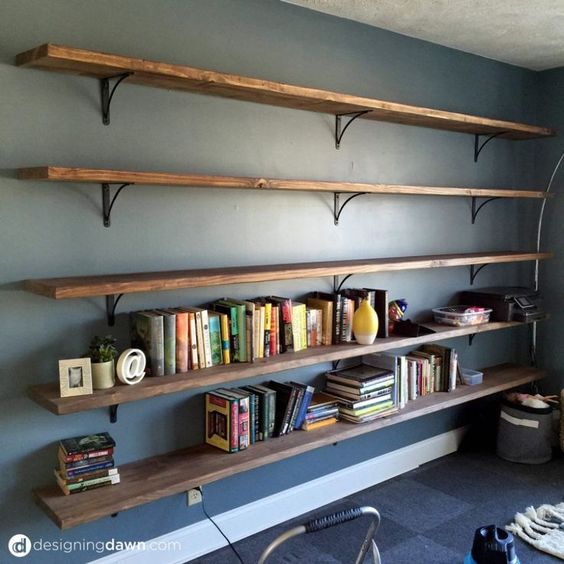 Credits: adaesthetic.com
Shelves are an easy way to improve the look of any blank wall while also adding some extra storage space. You can put up a floor-to-ceiling book rack that will not only display books but also organise your valuables. This is one of the best wall decor ideas for the walls beneath the stairs or in dining rooms.
5. Incorporate Mirrors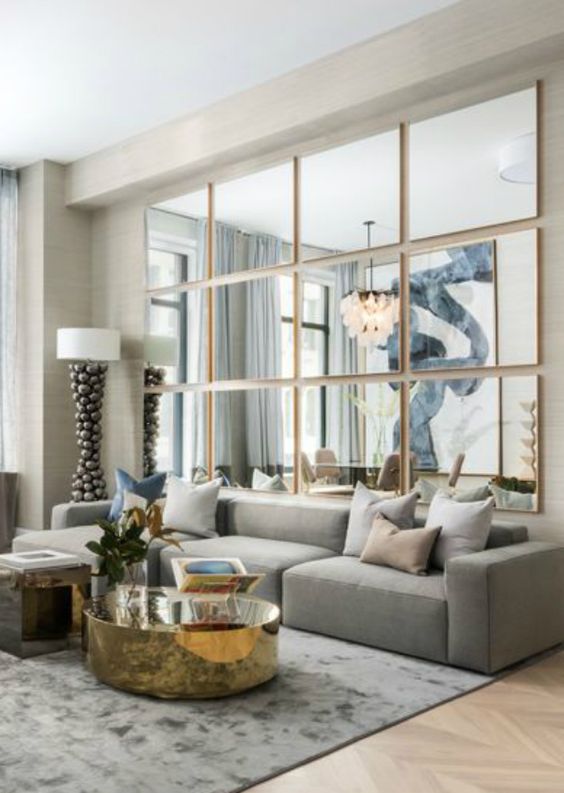 Credits: Luxdeco 
A large, life-size mirror or smaller mirrors arranged in tandem will provide a sense of depth to the room by reflecting light off the walls. Installing mirrors in your bedroom, entryway, or living room will provide vibrancy and shine to spaces that would otherwise be overlooked. They also have a magical capacity to make a room appear larger and brighter.
That's the end of our list. We hope that these large blank wall decorating ideas inspired the designer in you! If so, visit Tesor's furniture store in Bangalore and light up that blank wall! 
Tesor World has a wide selection of items that will surely help you with whatever home decor ideas for walls you've come up with! Tesor World also has exquisitely designed décor and furnishings to enhance the beauty of your home. Check out our collection now!