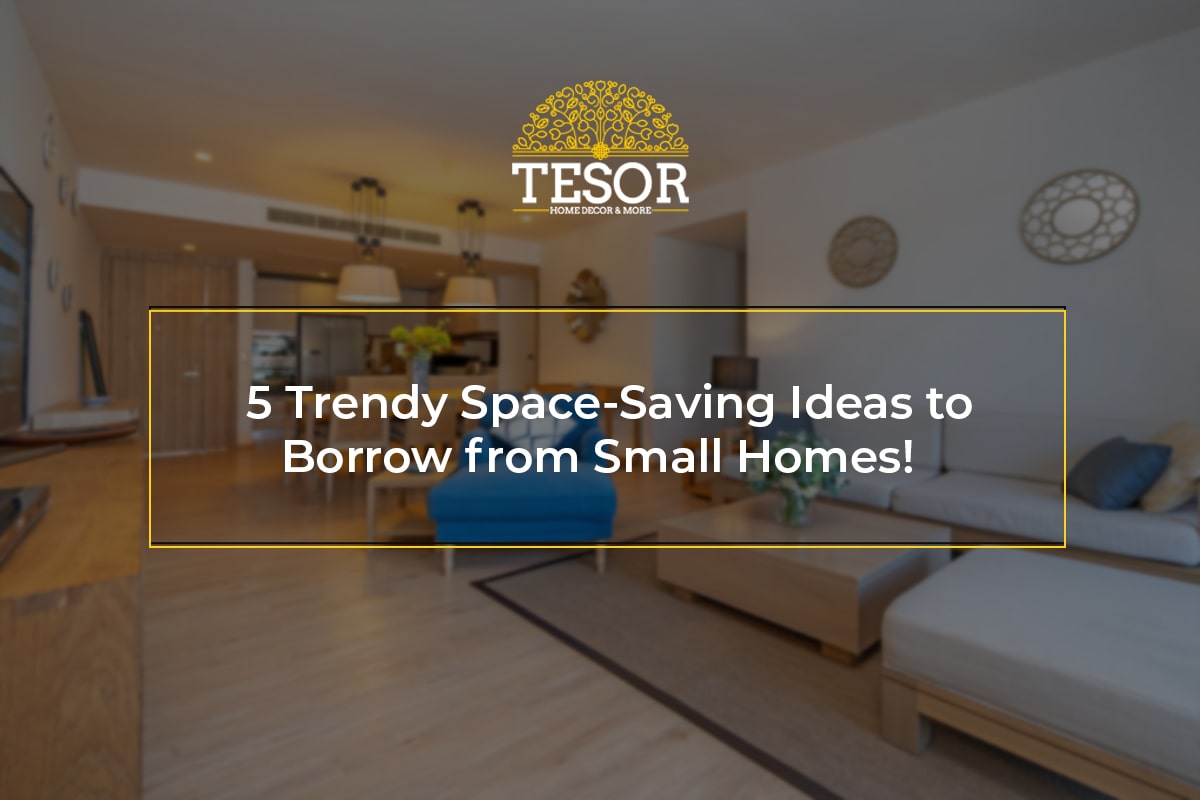 5 Trendy Space-Saving Ideas to Borrow from Small Homes!
5 Trendy Space-Saving Ideas to Borrow from Small Homes!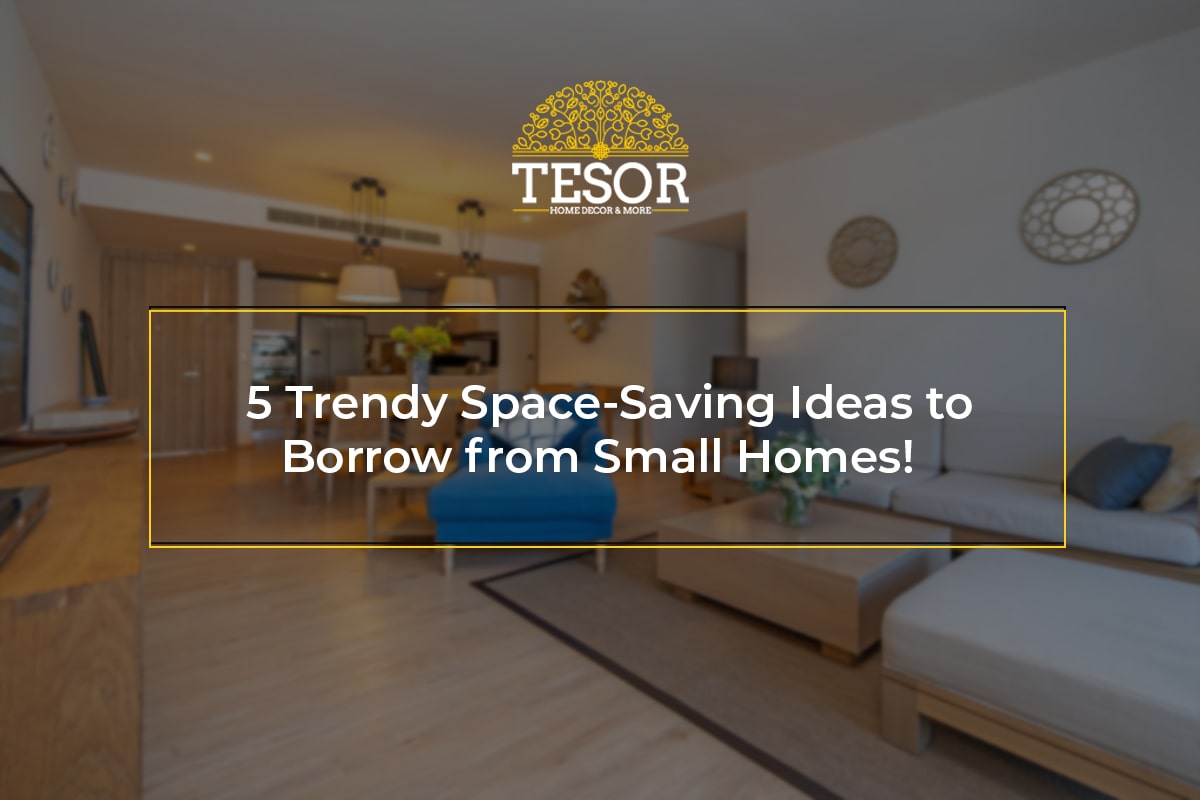 With the prices of real estate skyrocketing, spaces that we're living in have started shrinking in size. Cute, well-designed tiny homes have turned into a lifestyle choice for many! Looking for trendy space-saving ideas for small homes? You've come to the right place!
In a world that's busy and filled with clutter, our homes are a safe haven and at the end of the day, we want to retreat to a peaceful space. One way to do this is by simplifying and downsizing our living spaces, which has also led to the concept of tiny homes. In fact, the tiny home movement began with decreasing land availability for construction and the idea of maintaining a sustainable lifestyle where "less is more".
What's not to love about small, compact homes? Living in a tiny house certainly has a lot of advantages. Being environmentally friendly, cost-effective and much easier to clean are a few. However, there still are some challenges, one of them being pretty obvious—finding enough space for all your stuff. 
A few ways of solving this problem is by incorporating smart storage solutions and utilising the space available in creative ways so you can blend design with function. Here are a few ideas to maximize smaller spaces with some space-saving tips that you can borrow from small homes:
Fold-down Standing Desk
If you're someone who doesn't usually work from home but would still like to have that option, then the fold-down standing desk from this tiny house on wheels is a great option. It has a panel that folds down from the wall when you want to make it a desk and when not in use, you can make full use of the couch lying underneath.  
Hanging Glass Jar Shelves
Shelves are perfect for storing away things but when you look at a shelf you only think about what to keep on it. Ever wonder if you could fit something under the shelf? Take inspiration from these hanging glass jar shelves by simply screwing on some mason jars under them. In this way, whenever you need to use something you could simply twist the jar and the lid would remain where it is. 
Storage Cabinets Under the Stairs
This is probably the most common tiny house storage idea in the world. However, that doesn't mean we shouldn't include it. These tiny house stairs serve two purposes: one is to get to and down the loft. The other is storage which saves a ton of space!
Implement Storage Under the Sofas
Dual-purpose furniture can save you space and money and something as simple as a couch can turn into a much more useful item. Apart from sitting comfortably on the sofa, if you get a little creative you can have drawers installed under them. This further eliminates the need for a lot of shelving.  
Sliding Door to Create More Space
This colourful sliding barn door is eye-catching as it not only adds charm to the space but can also prove as a valuable space saver door idea. This way, you can also add more furniture close to the door. Additionally, they can help make the room feel more open while introducing new decor at the same time. 
There you go! Aren't these tiny house space saver ideas inspiring you to get some space-saving furniture of your own? 
Tesor World is a furniture store in Bangalore with an amazing collection of sturdy furniture and home decor that will be useful for storage. So, what are you waiting for? Head over to Tesor World and make your selection right away!