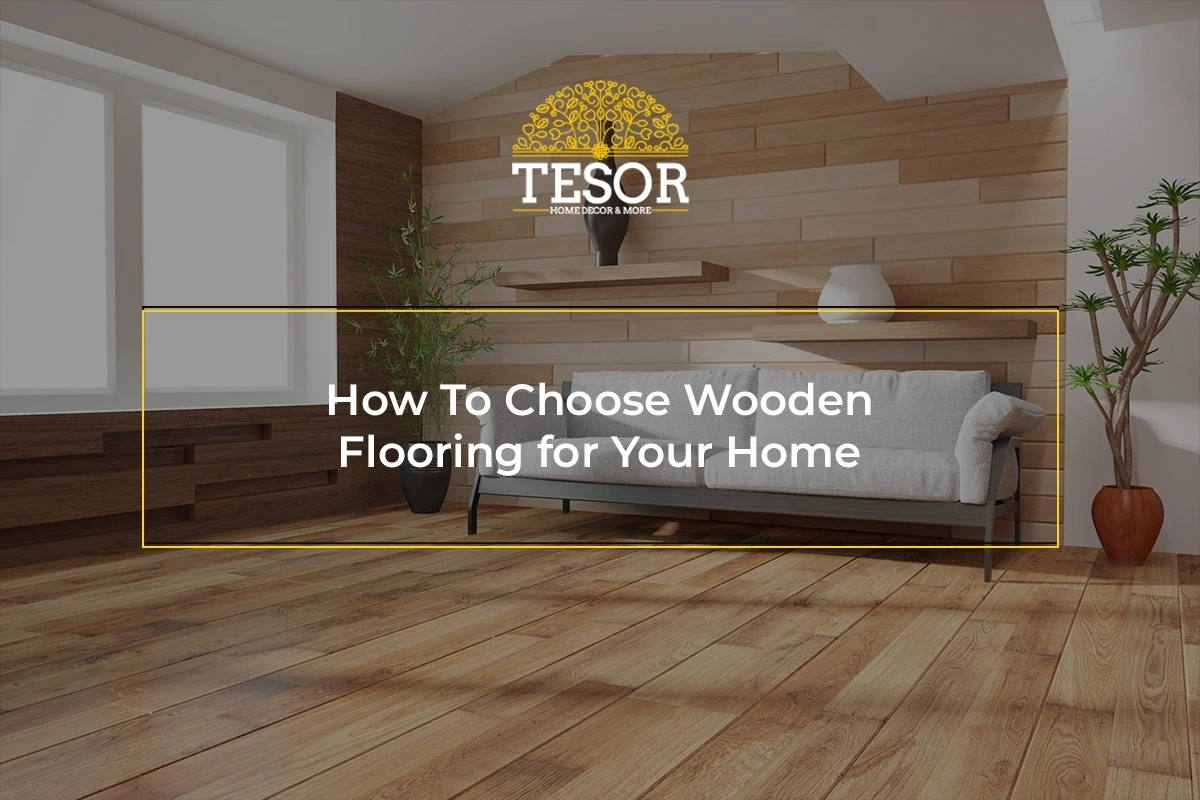 How To Choose Wooden Flooring for Your Home
Are you thinking of installing new flooring in your home or office? We recommend wooden flooring, a popular choice among homeowners owing to its timeless appeal and durability.
Choosing the right wooden flooring can make a big difference in the aesthetics and functionality of your living space. It can add character and beauty to your home while also providing insulation, which is especially useful in colder areas.
In this blog, we'll dive into how you can find the right wooden flooring to meet your needs and enhance the overall look and feel of your home.
A Guide to Choosing the Best Wooden Flooring for Your Home
Here are some key factors to remember when shopping for wooden flooring.
1. Solid or Engineered Flooring
The first step in choosing wooden flooring is deciding between solid and engineered flooring.
If you're looking for a more conventional option, go for solid flooring (which is created from a single piece of hardwood). In contrast, engineered flooring is made with layers of plywood with a hardwood veneer on top.
While engineered flooring is more stable and moisture-resistant, solid flooring has a thicker wear layer that allows for more refinishing.
Ultimately, the decision between solid and engineered flooring will depend on your preferences and specific needs for your home.
2. Select the Type of Finish
Wooden flooring can come in various finishes, such as lacquered, oiled, or varnished. Each finish has its advantages.
Lacquered finishes provide a hard, protective layer that is resistant to wear and tear.
Oiled finishes penetrate the wood, resulting in a natural-looking finish that must be maintained on a regular basis.
Varnished finishes provide a combination of both, providing a tough, protective finish while still preserving the wood's raw appearance.
3. Consider Different Woods
With a wide range of options available, each type of wood comes with its own unique characteristics.
If durability and versatility are what you're looking for, oak would be the ideal choice.
The rich, dark brown colour of walnut adds the perfect luxurious look to your wooden flooring.
Maple and ash are light-coloured woods that are ideal for high-traffic areas due to their durability.
Consider the style of your home, your budget, and your personal taste when selecting the type of wood.
4. Evaluate Your Budget
Regardless of your budget, it's possible to find the ideal wooden flooring. However, it's important to set your budget beforehand so that you can find a quality flooring option that fits within your price range. 
The pricing of wooden flooring can vary depending on several factors, such as the quality of the wood and finishes. In general, higher-quality woods that are free from defects will be more expensive than lower-quality woods.
Furthermore, prefinished flooring that's already sanded and sealed will cost more than unfinished flooring that needs to be sanded and finished on-site.
Upgrade Your Home with Wooden Flooring: Choose Tesor for Quality and Style
Choosing the right wooden flooring for your home involves considering several factors, such as the type of wood, finish, colour, and your budget. By taking these factors into account, you can find a wooden flooring option that meets both your design preferences and your budget constraints. 
If you're looking for a new home with beautiful wooden flooring, check out Tesor. We provide an array of home decor options, including top-quality wooden flooring choices to elevate your living space.
Contact Tesor today to schedule a visit and discover the wide range of options for your home and furniture needs.