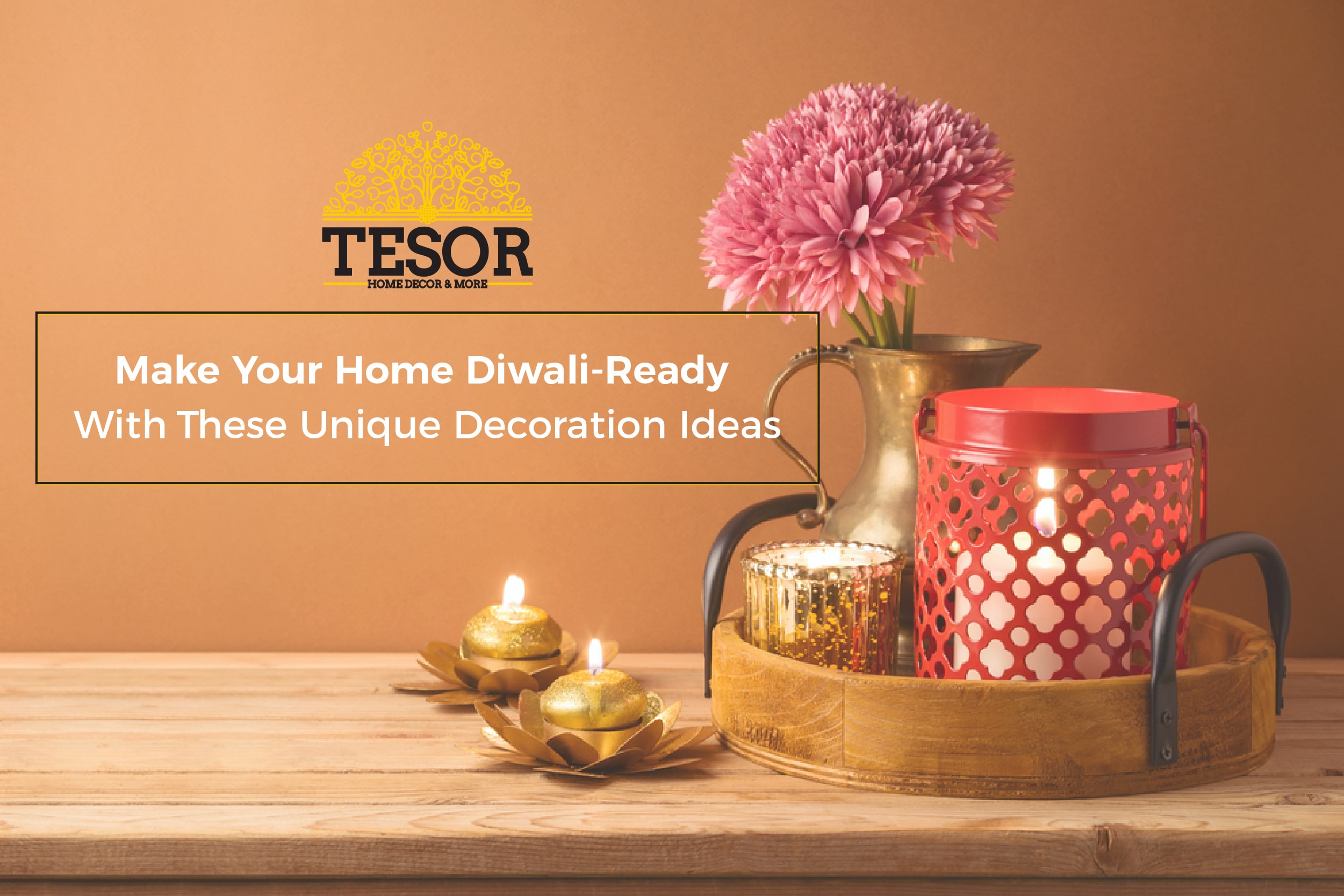 Make Your Home Diwali-Ready With These Unique Decoration Ideas
Make Your Home Diwali-Ready With These Unique Decoration Ideas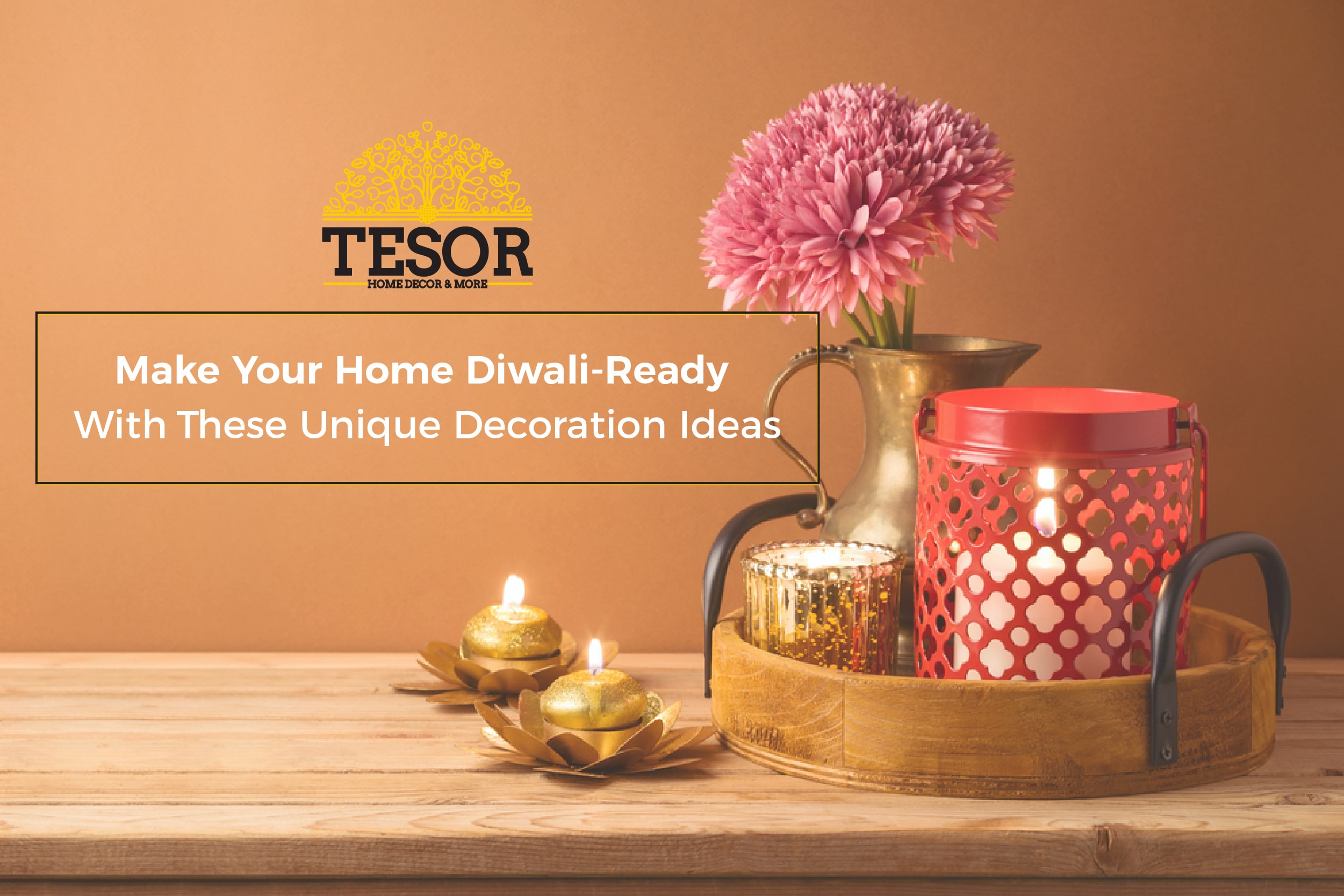 Well-decorated homes amp up the festive spirit like nothing else. Diwali is all about the lights, but you can still find other beautiful ways to celebrate it. Fancy decorations like diyas, flower garlands, torans, idols of Ganesha and Goddess Lakshmi can give your home a bright and festive look. Some people like keeping it simple, while some others prefer a more extravagant decor for festivals. Whatever you choose, here are a few simple not-too-expensive ideas for Diwali decoration that you can use to make your home festive-ready!
Before You Begin 
An environment free from clutter is ideal to allow the flow of positive energy into your home.By getting rid of unwanted items like old clothes, furniture, stationery etc., you can make way for new things. Here are a few things you'll need to before you deck up your house: 
Ensure that your home is clean with good ventilation.

Choose an appropriate theme for your home decor, so this can enable you to select a suitable colour palette and helps you maintain aesthetics.

Don't be afraid to experiment with bold colours.

Indulge in some tasteful wall hangings as well.
Now, let's get started. Here is a list of decor ideas to make your home genuinely festive this season!
Ideas for Diwali Decoration
Decorative Candles And Diyas
When it comes to Diwali decoration, candles and diyas take the cake. There's nothing better than a room filled with lights to add effortless beauty and ring in the festive spirit. You can even make these at home by using waste cans for candle holders and wrapping coloured paper to put candles in them. If you have a garden, you can decorate your yard with diyas. Arranging diyas on the walls can also give an illusion of hanging lights, making it look more aesthetic.
Flower Power
Flowers are a significant part of any celebration and are a great way to deck up your house during festivals. Make flower garlands and use them to decorate your stair railings and your house entrance. Attaching string lights to these flower garlands enhances their beauty, creating that joyous diwali atmosphere. Another way to use flowers is to fill a vase with water and place flowers in them to add a centrepiece to your room.
Creative Rangoli Designs
Rangoli is an integral part of Diwali celebrations at home and symbolizes a welcome to the Goddess Lakshmi. The holy symbols of Om, Swastik, Goddess Lakshmi are the common rangoli themes for Diwali. Placing a lighted Diya at the centre along with sprinkling some glitter on the rangoli can add a quaint touch to your Diwali decor. 
Furnishing
Try using new furnishing items like festive-themed bed sheets, pillow covers, carpets and curtains to feel in sync with the Diwali celebrations. If you don't have time to repaint your home this Diwali, try using bright wallpaper or throw in some colourful cushions. You could also add a decorative item like a painting or  wall art to add a pop of colour and brighten up the place. 
Diwali Pooja Room Decoration
One place that could use some sprucing up this Diwali is the pooja room. As idols of Goddess Lakshmi and Lord Ganesha are worshipped on Diwali, you can beautify them with flowers. You can give your traditional thali a makeover or bring out the fancy ones with different colours and designs to give it a more modern feel. 
Potpourri
Fill your home with unique fragrances from a potpourri combo by taking dried flowers, petals and herbs in a decorative bowl. Mix your favourite combination of essential oils and woody scents into the bowl to make the arrangement aromatic.
Memory Wall With Fairy Lights
A creative way of putting up your most cherished memories is by hanging photos along with fairy lights. Fairy lights are affordable and readily available in the market, and stringing them up along with printed images of your loved ones can help transform empty spaces instantly. 
How easy are these tips for Diwali decoration ideas? Let your kids join in on the fun while you bring out your inner artist and create delightful memories together this Diwali. 
At Tesor World, we have decorative items and home furnishings of all types for all your special occasions . Visit tesorworld.com or drop a message on WhatsApp at +91 98860 48525 for the best selection of curtains and drapes in Bangalore and across India.