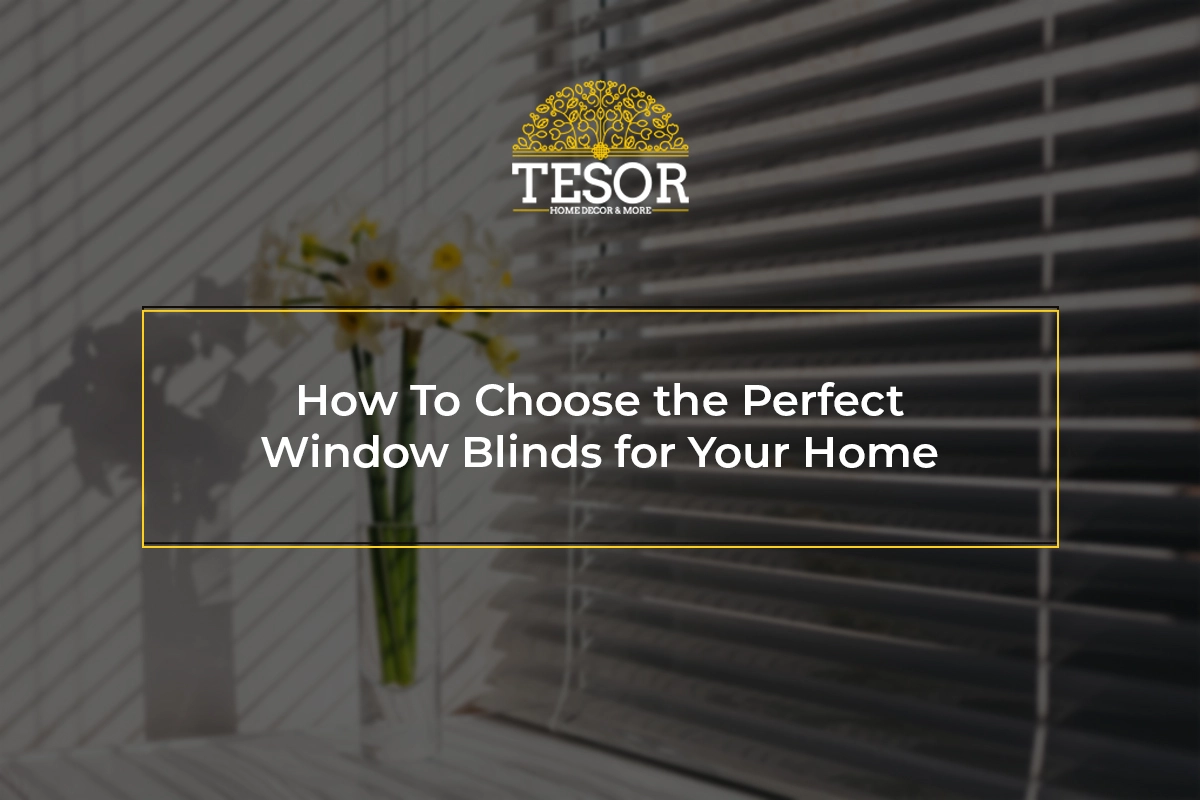 How To Choose the Perfect Window Blinds for Your Home
The right window blinds do more than just add style to your home — they provide privacy, control light, and help with energy efficiency.
With so many options in the market, you want to choose the perfect window blinds for your home, and that takes a bit of practical knowledge. That's where we come in.
In this article, we'll go over five factors to consider when choosing the perfect window blinds for your home.
Let's get started.
Five Factors To Consider When Selecting the Right Window Blinds
Here are five factors you need to consider before buying window blinds for your home.
1. Room Functionality
Sometimes, you may need to choose different window blinds for each room in your home. For example, bedrooms may require blackout blinds to ensure privacy and restful sleep while living rooms will need light-filtering or sheer blinds to let light in.
Think about each room's purpose or what level of privacy and lighting you want in each one. With that in mind, you can pick the perfect blind for every room and create a space you and your family will love.
2. Home Decor
Another factor to consider when choosing window blinds is your home decor.
Blinds come in various styles and materials, from classic and timeless to modern and sleek. Based on our experience, there's a set of blinds for every style of home decor.
Roller blinds are popular for their simplicity and practicality and go well with minimalist decor. Venetian blinds offer a more traditional look with their horizontal slats, and they tend to go well with more traditional looking homes.
Vertical blinds are excellent for homes with large windows or sliding glass doors, while Roman blinds add a touch of elegance and sophistication to any room.
Take a good look at your home decor before buying a set of blinds.
3. Material
The material of your window blinds can greatly impact the overall look and functionality of your window treatment.
Aluminium blinds offer a sleek, modern look that is strong and simple to clean, while wood blinds offer a warm, natural appearance that goes well with traditional or rustic decor.
Other materials offer a unique aesthetic and functionality of their own, such as bamboo, fabric, or faux wood. Consider your decor style and functional requirements when choosing the material for your blinds.
4. Colour
Selecting the ideal window blind colour can help enhance the decor of your space. White, beige, or grey are examples of neutral shades that work well with most colour schemes and provide a timeless, traditional appearance. Alternatively, bolder colours or patterns can add personality and visual interest to your room.
When choosing the colour of your blinds, keep in mind the existing colour palette in your room as well as whether you want your blinds to blend in or stand out. A well-chosen colour can improve your space's overall mood.
5. Privacy and Light Control
When choosing window blinds, consider privacy and light control. If you need complete privacy, blackout blinds are an excellent choice because they block out all light while providing maximum privacy. 
Light-filtering blinds, on the other hand, are an excellent choice for allowing natural light in while maintaining some level of privacy. These blinds allow light to pass through while still providing some privacy.
When choosing window blinds, take into account your unique requirements and preferences in order to make sure they provide the desired level of privacy and light control.
Transform Your Living Space Today: Choose the Perfect Window Blinds With Tesor
By taking these factors into account, you can select window blinds that enhance the aesthetics and functionality of your living space. If you're looking to renovate your home or add some finishing touches to your living space, consider Tesor for all your home decor needs. 
With a wide range of high-quality products and exceptional customer service, Tesor can help you create the home of your dreams. 
Visit our website for more information, and start transforming your living space today.