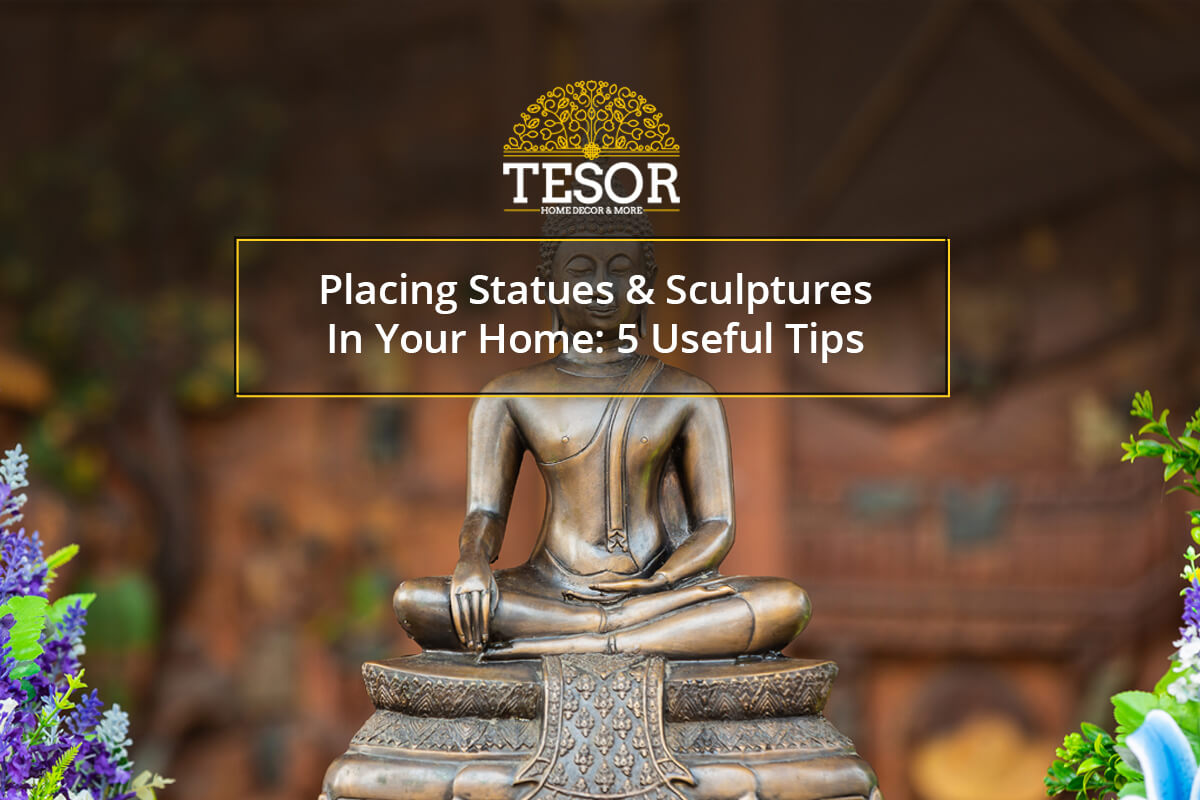 Placing Statues & Sculptures In Your Home: 5 Useful Tips
Placing Statues & Sculptures In Your Home: 5 Useful Tips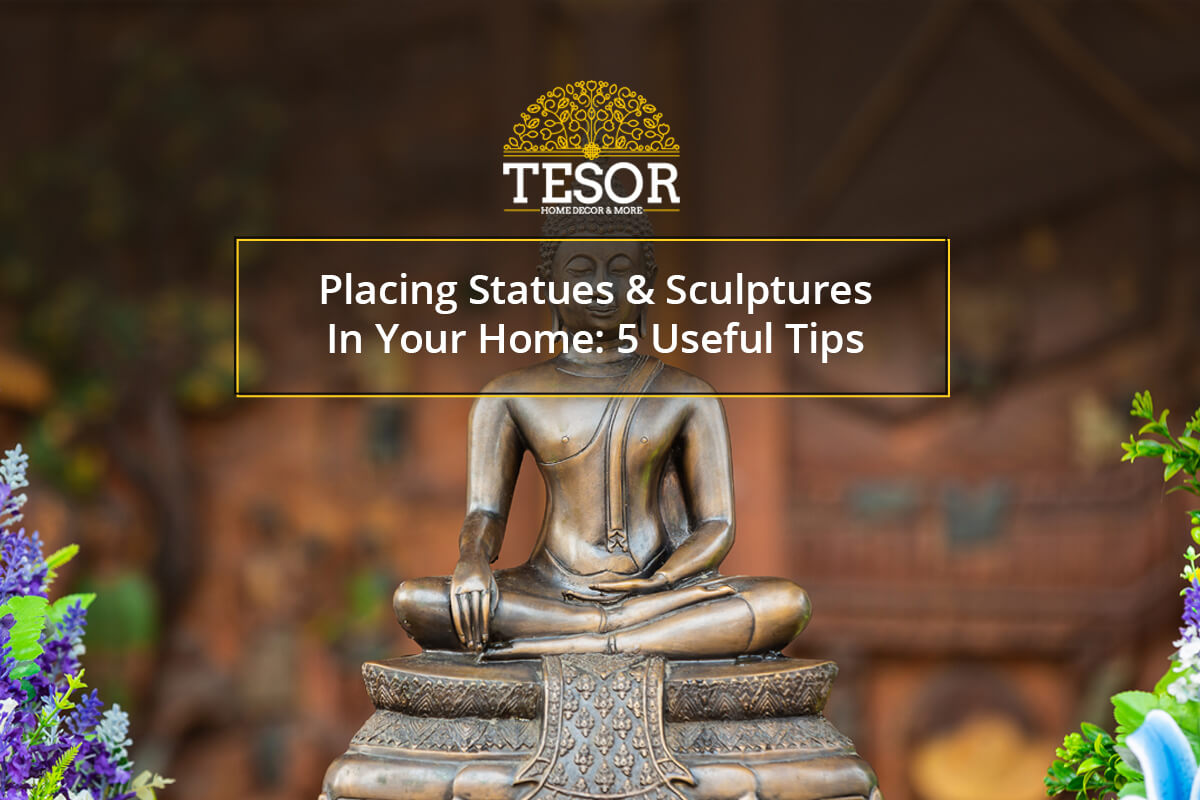 Statues & sculptures are wonderful forms of fine arts and creativity. Adorning your home with some beautifully crafted ones is sure to enhance your home decor. If you are wondering about which statues and sculptures you can place in your home, where to place them and how to do so — we can help! This blog will give you a direction to get started.
Room Size: Not One Size Fits All
Place big or medium size statues or sculptures in bigger rooms, as they have the space and feel to accommodate them.
Place small art sculptures and ornate statues in the smaller rooms of your house.
Give Them Space
Statutes can easily become the focal point in a room. If it's a slightly bigger, 3-dimensional statue or sculpture, it will need space where one can walk around it. So place it in a vacant space or nook and give it that space. Let it do what big statues for home decor do best — glam up your interiors!
If you are reluctant about large sculptures, then go with smaller figurines or statement pieces. Sometimes, smaller sculptures can be attractive and eye-catching too. For a small statue, see that there is enough space around it — on a table, shelf, fireplace, etc.
Where To Place What?
If you have figure sculptures, they are best placed at the entrance of your house, in the living rooms, large hallways, office spaces or galleries, lobby, and vacant corners.
Small size statues and sculptures are best placed at centre tables in the living room, corner tables of other rooms, kitchens, counters, and other family rooms. Get small statues of Lord Shiva, Krishna, Buddha or Goddess Lakshmi. Or that of little angels —  whatever works for you!
The statues need to be facing into your room — except for those placed at the entrance of the house.
Our advice is that you try to avoid devilish or scary statues, as they could attract negative energy into your home.
Throw Light On The Corners
Do you have an exhausting corner in your home and are just waiting for some magic to bring that space alive? Create that magic —  sculptures can be your wands by adding a sense of drama to any boring corner. Just ensure you don't go too overboard here, you don't want your sculpture to turn into visual clutter.
Abstract Ones for a Contemporary Style
If you are aiming for a minimalist home, zero in on contemporary decorative statues for the living room. Go for bigger dimensions, clean lines, and shiny or matte surfaces. Statues sculpted from brass, resin and wood can do wonderfully in your modern home.
However, sculptures are not limited to classical styles and have various options to choose from. Don't feel constrained by style labels, and let the statues and sculptures in your home express your individuality.
Placing statues and sculptures is an art in itself. They can suit every kind of interior — formal or informal. Accommodate the finest pieces in spaces that need some beauty and charm. And if you are looking for high-quality and exquisite statues and sculptures, visit Tesor World — the home decor store in HSR Layout, Bangalore. You could also view the complete range on tesorworld.com. Or drop a message on WhatsApp at +91 988 604 8525. Each statue is designed and crafted with careful attention to detail by artisans who are masters of their craft.