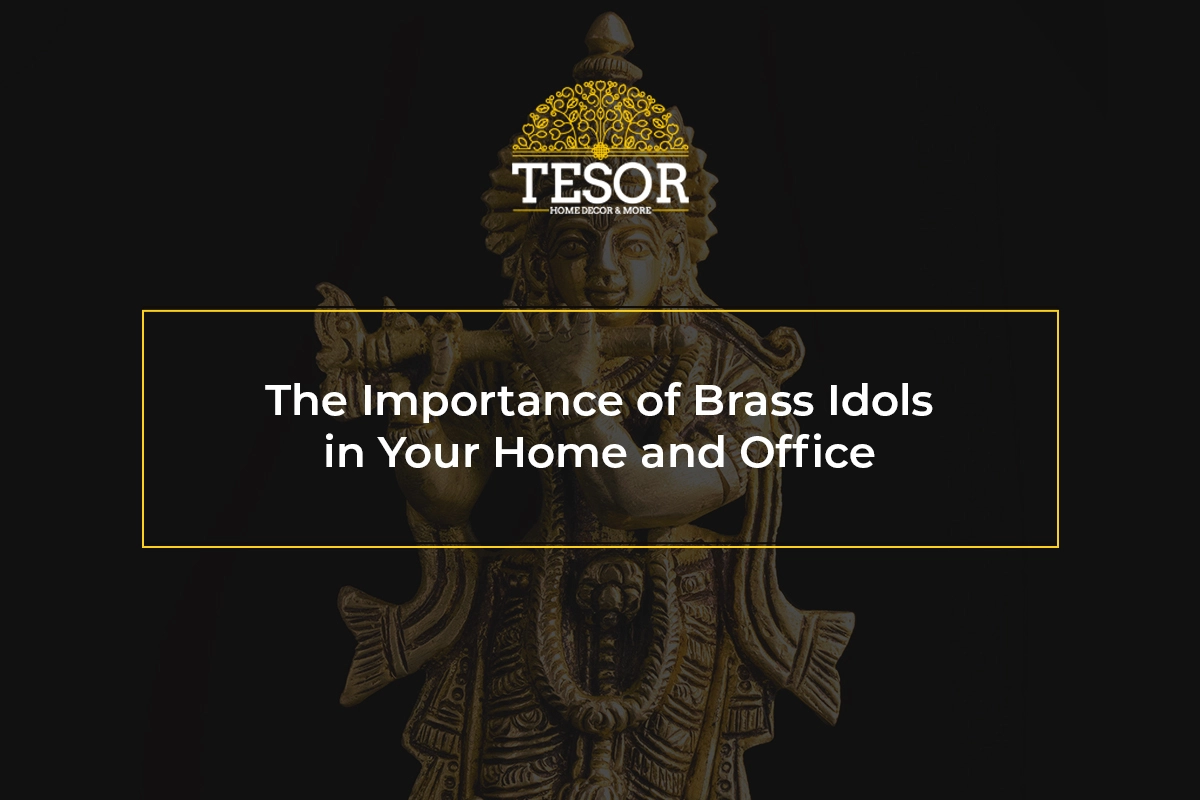 The Importance of Brass Idols in Your Home and Office
Brass idols are a fantastic way to reconnect with our innermost desires of peace, harmony, and tranquillity. Not only are they aesthetically pleasing to keep around, but they also foster one's connection with the divine. 
Moreover, brass God idols are also good omens to keep in your home or office and a constant reminder to take time out of our busy days to welcome back elements of zen into our lives.
Why Choose Brass Idols?
Brass idols are unique collectables that elevate the decor of your home or office while also creating a pious ambience. Gracing your prayer room or workstation with brass statues of different Gods will allow you to feel its devout power permeating through you. 
Moreover, brass idols hold a lot of cultural and spiritual significance to us Indians. These artefacts can be used for religious as well as decorative purposes. Place a brass idol at home or in your office and feel the blessings flow into your life.  
What Is The Importance of Brass Idols In Your Home or Office?
Let's explore what benefits and importance brass idols bring to your home and office.
1. Religious and Cultural Importance
For many people, brass God idols serve as the centrepiece for their home pooja and devotion rites. These idols are usually placed in their prayer rooms to enhance the atmosphere of spirituality and piousness. Brass idols are perfect for such holy ceremonies. They can be added to shrines and home temples to foster a divine connection between God and one's faith.
Similarly, individuals can also place brass statues of different deities at their workplace to seek blessings and guidance from their God.
 2. Aesthetic Appeal
Our brass statues are handcrafted and intricately carved to exude an air of elegant piety. Their design and brass finish adds an antique touch to them, making them appear ancient and timeless. Some of the brass idols in our collection also boast arches and other intricate features which our elite artisans have perfected over countless hours.
All these features blend together to enhance your interior decor and elevate the aesthetic appeal of your home. Likewise, these enchanting decorative pieces work just as well in your office, making them pleasing to look at. 
3. Can be Used as Gifts or Souvenirs
Brass God idols are also important as they can be used as gifts or souvenirs. These incredible products are often exchanged as thoughtful presents during holy ceremonies, special occasions, housewarming parties, or religious festivals.
These idols hold tremendous symbolic power; thus, gifting them to your loved ones is a wonderful and wholesome way to show them how much you care. They signify prosperity and blessings, and gifting someone a brass idol is an affectionate way of bestowing goodwill upon the recipient.
Brass idols can also be used as gifts for dignitaries and other important people at your workplace, demonstrating your company's values and ethos.
Explore Some of The Most Exquisite Handcrafted Brass Idols at Tesor!
Brass statues are not just objects but idols infused with spiritual and cultural meaning. They can serve as pious decorative pieces or as symbols of good luck. Our brass idols are all handcrafted, making each a limited-edition piece that is unique in its own way. Whether it's for prosperity at work, a pooja room at home, or a present to a loved one, Tesor has something amazing in store for you. Get a brass idol today and transform your surroundings into a more meaningful and aesthetically pleasing environment.
Read More: Crafting Tranquillity: 7 Wooden Temple Designs for Serene Homes