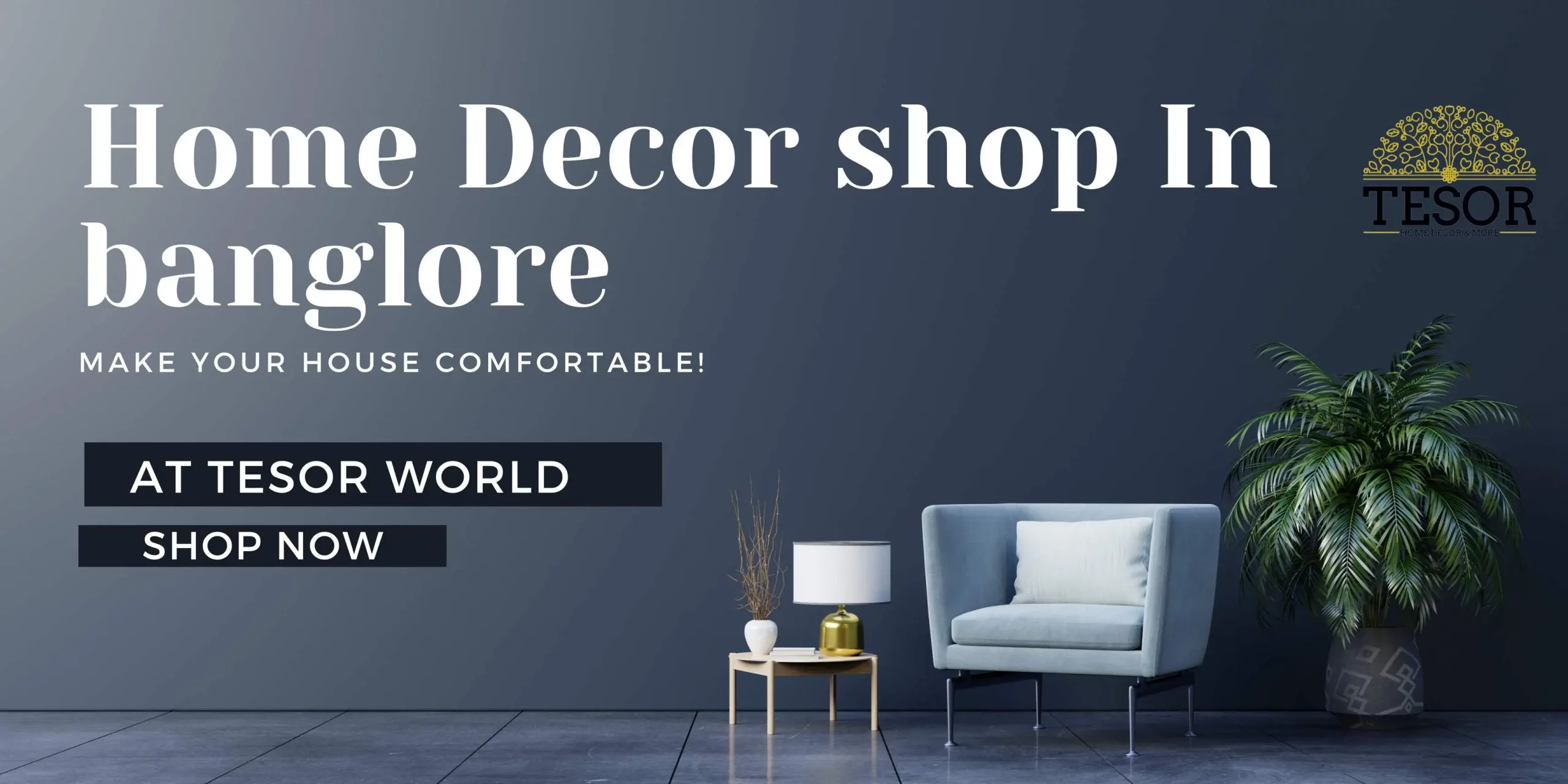 Home Decor Shop / Stores in Bangalore
Home Decor Shop / Stores in Bangalore and Home Decor Bangalore
Looking for  Home Decor for your Home, Restaurants In Bangalore? Creative individuals possess the skill to enhance the attractiveness of any living space. They have the ability to breathe life into neglected areas, transforming them into vibrant and captivating settings. Unfortunately, individuals working in the field of information technology often struggle to find the time to decorate their homes. 
However, there is a solution that requires minimal time and effort: ready-made, exquisite home decor items. If you happen to be searching for home decor stores/shops in Bangalore, look no further than Tesorworld. Our store in Bangalore HSR layout and HRBR layout offers a wide range of decorative items that are both unique and difficult to find elsewhere. Furthermore, these products are reasonably priced, ensuring that you won't have to worry about your budget. Waste no time and visit our store now to elevate the overall appeal of your living space. With just a few minutes of effort, you can effortlessly transform your ordinary home into a luxurious haven.
 Please visit our website – Tesorworld 
Benefits of Decorating Your Home with Stylish Home Décor Products in Bangalore 
Before you proceed to add decorative pieces to your shopping cart, it's essential to understand why home decoration matters in 2023. Here are a few reasons that highlight the significance of decorating your home:
Enhances Comfort
:
The right selection of home decor items can greatly contribute to your comfort. For example, stylish Pooja Mandirs or brass idols not only showcase your personal style to guests but also make it convenient for you to enjoy your favorite beverages. These items add functionality and ease to your daily activities.
Creates Visual Appeal
: 
Incorporating colorful and visually appealing products into your home can take its aesthetics to new heights. The choice of colors can influence your mood and completely transform the ambiance of a room. Elements such as Pooja Mandirs, Brass idols, 
Garden, Home Fragrances, Curtains and drapes, Furniture, TableWare, Wallpaper, Paintings, and other decorative pieces can infuse vibrant energy and beauty into your living space.
Transforms Your Home:
By adding stylish products like photo frames, artwork, and clocks, you can effortlessly give your home a modern and sophisticated touch. These items not only enhance the overall beauty of your rooms but also breathe life into dull walls. With minimal effort, you can turn an ordinary space into an attractive and contemporary environment.
Discover Trendy Home Décor Items at Tesorworld
Home decoration items play a vital role in achieving a well-decorated home. At Tesorworld, we offer a curated collection of home decor items online in India that can add charm to your interior spaces. From home furnishings to wall decor accessories, our online collection of home decoration items holds significant pieces that can transform any dull home into a beautiful abode.
These items bring completeness to your home and cater to various needs, whether you want to enhance aesthetics with curtains or add functionality with lamps and lighting fixtures. You can infuse a touch of elegance into your home by exploring our exclusive range of affordable home decor items available online in India. 
Our collection includes a variety of lighting and Pooja Mandirs, Brass idols, gardens, Home Fragrances, Curtains and drapes, Furniture, TableWare, Wallpaper, Paintings, and much more. Whether it's for your living room, bedroom, or kids' room, Tesorworld provides a comprehensive selection of house decorative items, all in one place. Our exclusive collection offers a wide range of options at reasonable prices, allowing you to decorate your home without breaking the bank. With user-friendly filters, categorized home decor items, and other features, our online platform ensures a seamless buying experience. You can effortlessly browse through various home decor ideas and discover exclusive pieces with ease.
Home Décor in Bangalore: Make Your Home Look Fantastic and Welcoming